These days, employees have far higher expectations of corporate training programs than in the past. L&D professionals are recognising that staff want learning materials that are easy to access, relevant, up-to-date, and engaging.
That's why it's a good idea to include curated external content in your organisation's learning program, to help employees engage with training content, as well as encouraging a more effective learning culture.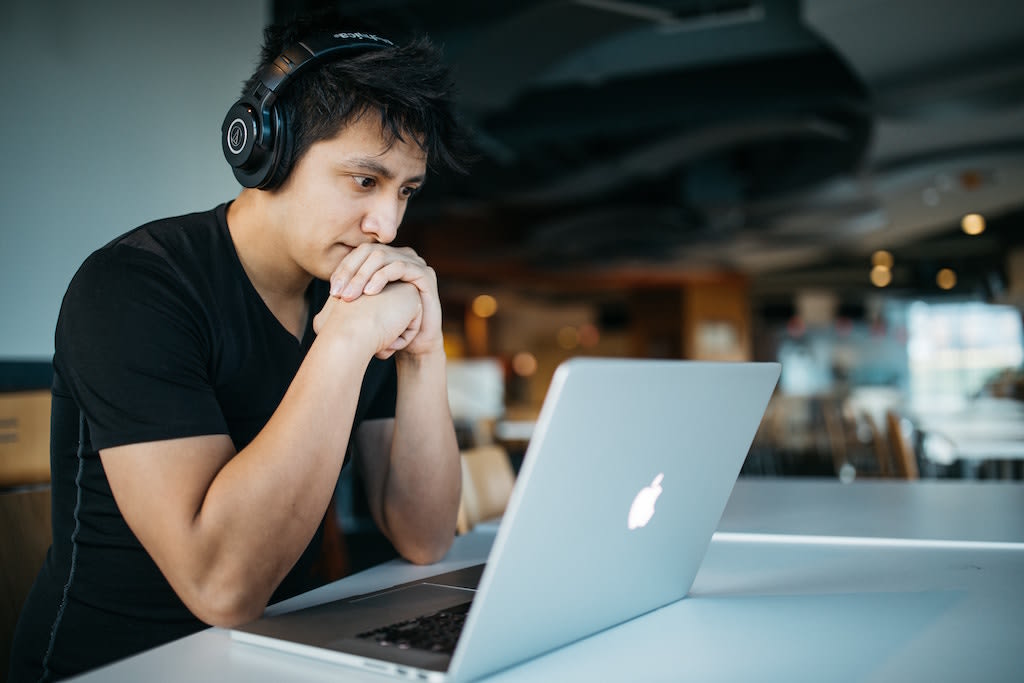 When we talk about external content, we're referring to material that has been created by a third party.
There's no doubt that using this kind of content can help to support corporate training, while bringing a number of benefits to your employees and your business.
By including curated external content in your learning materials, you're not replacing your original content – you're simply adding to it. And this way, you'll be offering staff better content, which will help improve collaboration, knowledge sharing and innovation across the business.
Using content curation for learning programs
First, some important words about content curation.
Asha Pandey, Chief Learning Strategist at EI Design, agrees that companies should be using content curation to support their corporate training. Pandey defines content curation as "an exercise to continually find, filter (group, organize), and share the most relevant content on specific topics and offer it to learners as an online tool or through a portal or platform."
Content curation involves:
Finding the best content from multiple sources, either from your existing knowledge base or external sources
Filtering, so only the most relevant content makes it through
Sharing it with the right audiences, at the right time, through the right platform
Adding value to that content with commentary, context or organization
In this way, as Pandey says, content curation "gathers and organizes all online and offline resources available in your network and allows learners to access them all on a single platform."
Sourcing external, third party content
Social media is great, as it allows us the opportunity to share third-party content, while crediting the original owner. Choosing to share other people's content can be a good move, reducing the focus on talking about your own company and its achievements all the time. It also allows you to add your own commentary and 'voice' to external content, explaining its relevance for your own target audience.
In a previous Go1 article, we've looked at how to create eLearning content. As we said then, "with so many competitors out there, your content creation needs to shine. Do this by including a selection of media sources to give your course high-quality sheen."
Videos – Videos are easy enough to find across the web. The obvious resources here are YouTube and Vimeo, with the latter tending to have fewer videos but being of higher quality formatting. These two sites can easily be embedded into your course using your authoring tool.
Images – Public domain images are often a treasure trove for you to rummage among. The obvious websites here are Pexels, Shutterstock, Flickr, and Pixabay. Just make sure that the images you select are in the public domain, not private. The websites have filters to easily allow you to check this.
Graphics – For the easy use of figures and stats, try Canva or Piktochart. Graphics and infographics are an ideal way to easily visualize key figures in a lesson.
Collating curated external content for learners
With content curation, your chosen platform will collate content for your staff. Meaning there's no need for trawling through separate intranets, web portals and discussion boards – everything they need to know will be all in one place. This helps individuals feel empowered with the content, as they can choose which information they want to be engaged with.
As your content will be carefully filtered, you know that you'll be delivering focused information that applies directly to your audience's learning needs. Employees have the opportunity to share content, as well as contribute to the platform, meaning there's potential for continual sharing and value enhancement.
Using the one single platform for your content means that all information will be safely housed for long-term use, as well as easily accessible to staff at any time. Content curation can save workers significant time, helping to improve company productivity and results.
Find out how you can use the Go1 platform to help curate learning content for your employees.