Recently, Go1's Dan Fish, Director of Strategy & Partnerships, attended the Microsoft Future Now conference at Carriage Works in Sydney.
Here, Dan shares a couple of quick highlights from the event.
Excerpt from Dan Fish's article in Medium
"Speaking at the conference was a fantastic selection of Microsoft heavy weights and guests. Kicking off proceedings was Microsoft Australia Managing Director Steven Worrall. He spoke passionately about "people first, technology second" and paid a heartfelt tribute to two Microsoft Partner representatives who lost their lives in the terrible Christchurch terrorist attack.
Following Steven was Brad Smith, Global President for Microsoft, who passed on great insight and thinking from within the business over the last 2 decades. Closing proceedings was an experienced panel of speakers providing real insight around how to win the battle for talent in today's ever evolving society. The panel was chaired by Narelle Hooper (Editor of Company Director) and included Chuck Edward (Corporate VP, Head of Global Talent Acquisition at Microsoft) and Sara Caplan (PwC Australia's National Skills Lead and CEO of PwC's Skills for Australia).
Now onto a couple of the highlights from the Future Now conference itself..."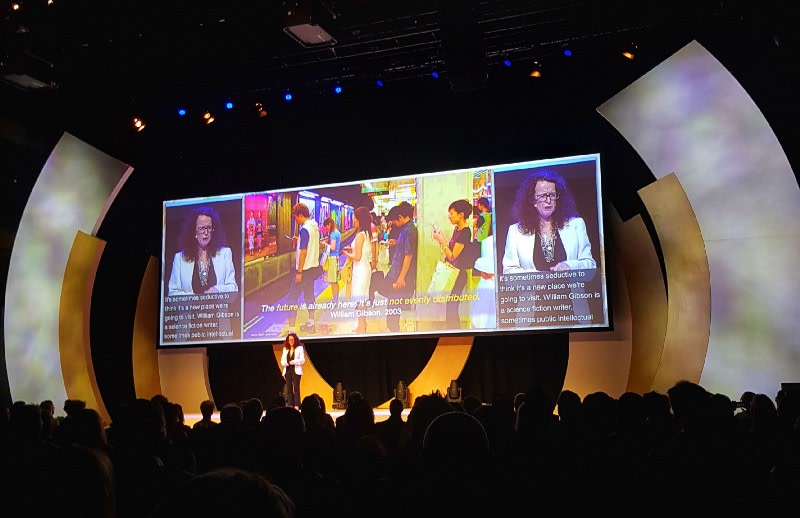 Genevieve on stage discussing the future is here. A photo taken in a Japan subway on 2003 pre smart phones
Genevieve Bell — Anthropologist, Professor Engineering & Computer Science at The Australian National University and former Intel exec.
Genevieve delivered an incredibly engaging talk called 'The future is now: the intersection of culture and technology'. The discussion broke down into some key areas which is discussed in further detail in the full article.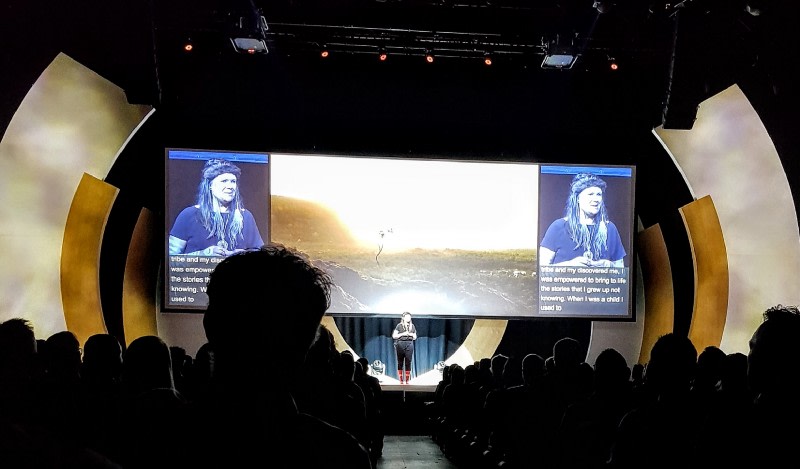 Mikaela Jade delivering the Welcome to Country, Future Now Sydney 28 March 2019
Mikaela Jade — Founder & CEO of Indigital.
Mikaela delivered the Welcome to Country but also spoke about her amazing business, Indigital. I would urge you to check it out. One of the best utilisations of Augmented Reality (AR) I've seen.
Got a spare three minutes?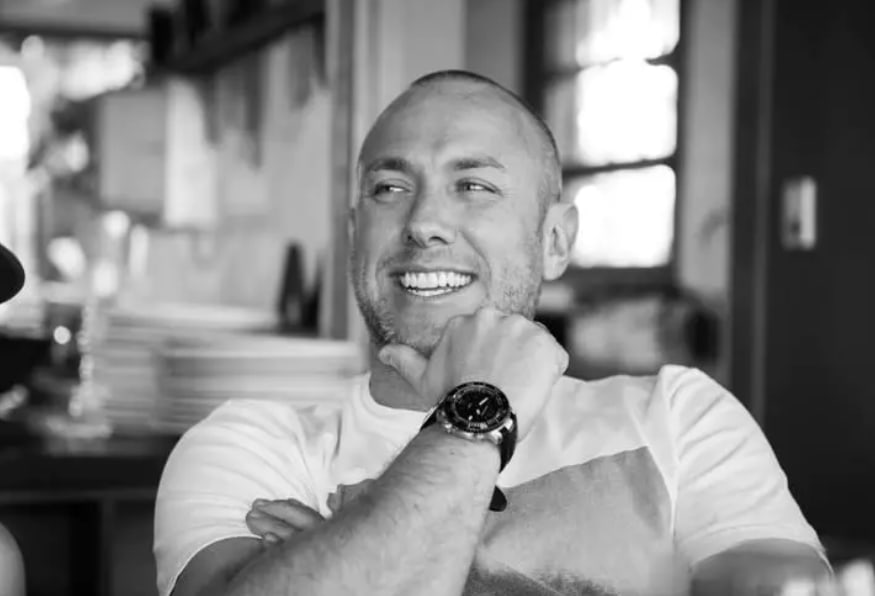 Dan Fish is the Director of Strategy & Partnerships here at Go1, an incredibly talented and driven team focused on disrupting the world of education. If you'd like to get in touch, feel free to connect with Dan on LinkedIn or say hello here.
For more insights, subscribe to the Go1 newsletter to stay on top of all the latest L&D trends. Or, you can book a demo today to find out how Go1 can help with your team's learning needs.