International Men's Day (IMD) is celebrated on 19 November every year and is marked in around 80 countries worldwide. 
As a day of observance, IMD is a great opportunity to take part in a global conversation about manhood, masculinity, and men's issues. With a focus on uniting humanity, IMD encourages everyone to work together to:  
✔️ Value male role models 
✔️ Acknowledge the contribution of men and boys 
✔️ Improve male health  
✔️ Tackle discrimination and disadvantage 
✔️ Foster positive gender relations  
✔️ Make the world a safer place for everyone 
 
Mentally healthy men
This year's theme for IMD is Men's Mental Health and providing men with opportunities for connection, support, and education to enhance their health and wellbeing.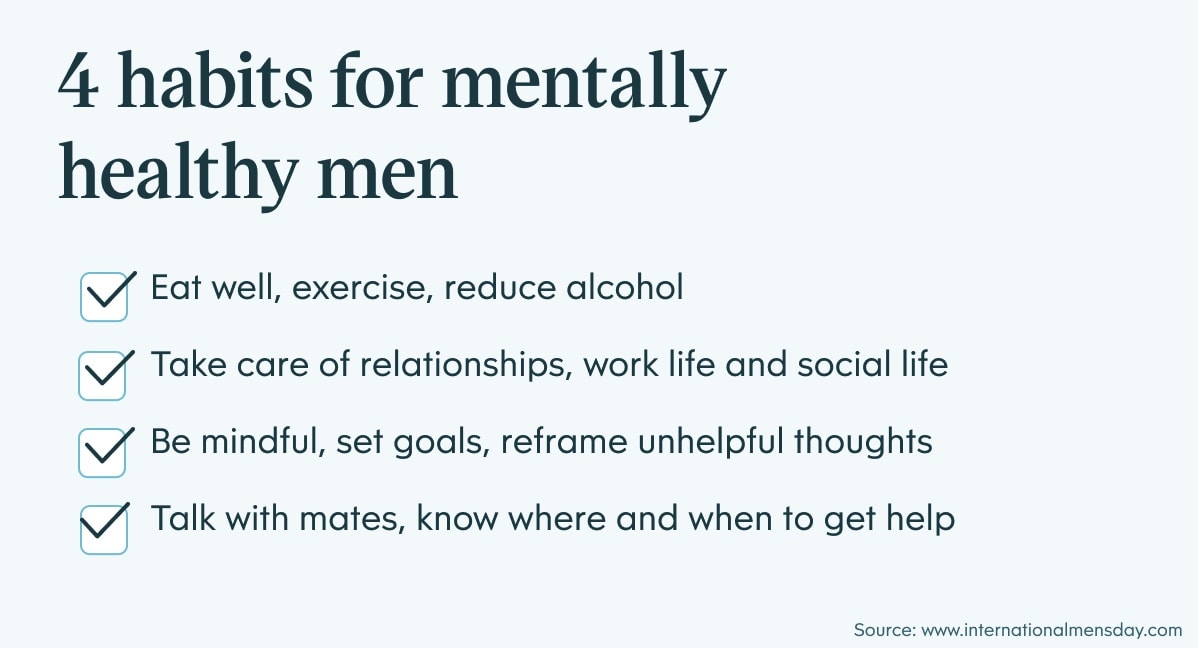 Having discussions around men's mental health is an important factor in eliminating gender inequality and practicing an inclusive workplace. On this International Men's Day, let's all work together to reduce the stigma and make it easier for people to talk about men's mental health within the workplace.  
Looking for training content in this space? We encourage you to check out some of our providers and their content here.  
#TalkingAboutMen  
#InternationalMensDay 
#IMD2021