Are you thinking about starting a new business? Getting a new business off the ground is always a very exciting experience, but it can also be quite challenging. Fortunately, these days you don't need to have a college degree to be a successful business owner. There are plenty of online courses available that can help you get your business up and running.
From registering your business name to basic accounting skills, online courses can help you launch your business and give it the best chance of success. Once you've successfully launched, you'll also need to make sure you stay in business – eLearning courses will provide you with the knowledge and skills to do that too!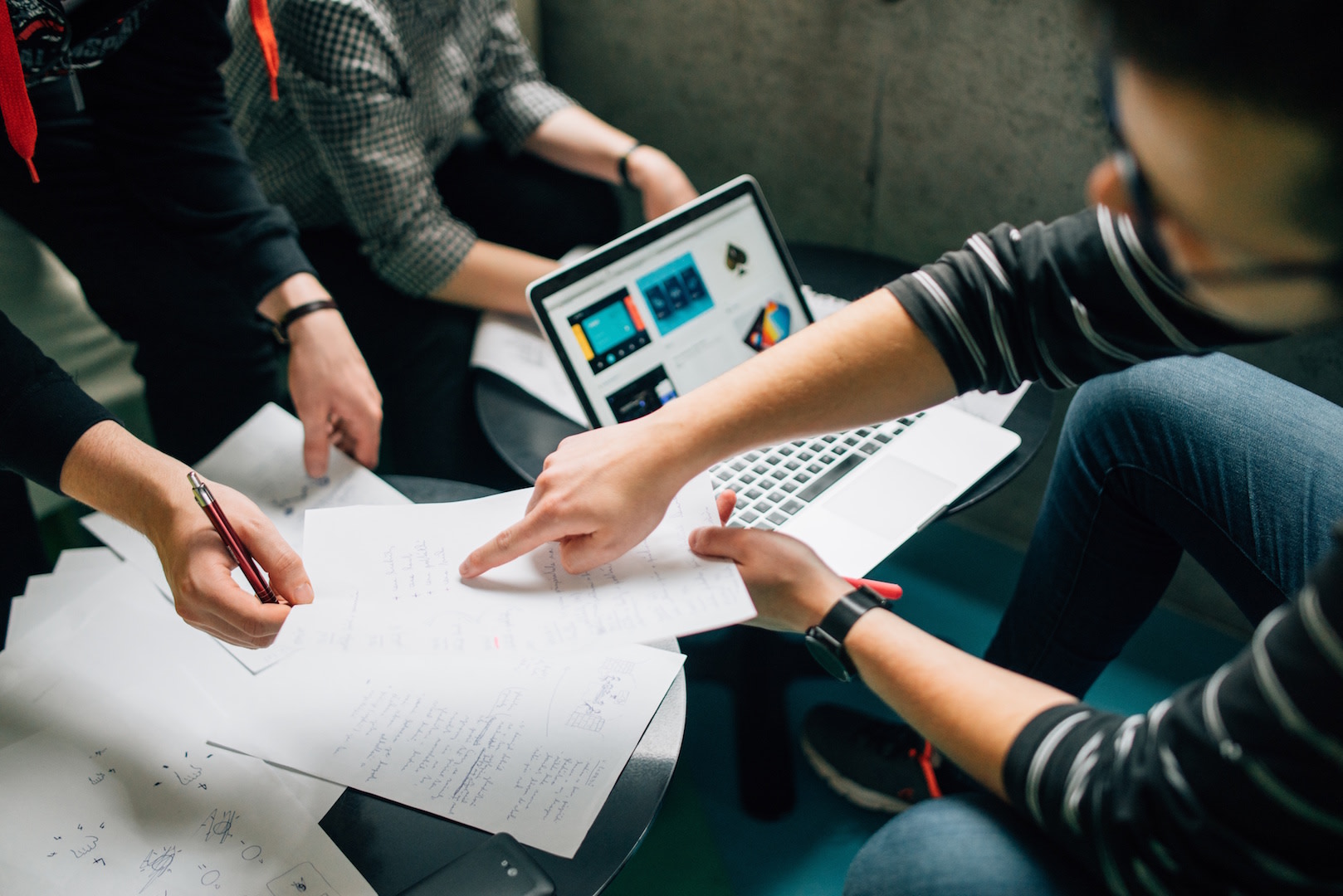 Here are 5 of the best online courses for starting a new business. These eLearning courses will provide you with the practical knowledge you need to get your new business started, and help existing businesses grow to new heights.
The best place to start? From scratch, with this practical step-by-step course that takes you through everything you need to know about setting up a new business. If you're looking for clear, basic guidelines on how to turn your business idea into an actual company – this is the course for you.
You won't find information or guidance on things like management styles, or growing your business, but that's okay – there are plenty of other online courses that are specifically focused on those skills. This is the course you need first, that will show you how to:
Register your new business
Purchase and register a domain name
Set up your business technology, such as email, phone, files
Learn business accounting basics
Plan, organize and keep your business running smoothly
Understand the different types of marketing available
Set up an online marketing campaign
Create a website from scratch
Understand and start building your social media presence
This course is also great for anyone who is looking for guidelines on setting up a new business, but focuses more on the 'business models' side of things, rather than those practical first steps. It provides plenty of information on essential topics related to entrepreneurship, while helping you to develop your business idea.
Through descriptive examples and exercises, you'll gain an introductory understanding of the knowledge and skills required in the entrepreneurial journey. In the last two sessions, you'll be given the resources you need to design your first plan and important information on business laws and raising capital.
As we said before, it's not just about getting your business up and running – you also need the skills and knowledge to stay in business. And to do that, you'll need to know how to attract and retain clients or customers.
Prospecting, referral and networking skills have more to do with the success of any small business than any other skill. This online course will provide you with a deeper understanding of how different prospecting strategies work to produce results. Through a mix of video, audio and practical exercises, you'll learn how to increase your client or customer base – and ultimately increase profits.
Throughout the eLearning course, you'll be given a toolkit of ideas, scripts and practical tips that will help put you in front of the right potential clients. Learn how to develop a constant prospecting awareness, with the skills to deliver a great elevator speech, work a room, network successfully, and get appointments through phone calls.
To be successful in running your new business, you're going to need to get your head around the numbers. This can be very daunting for many small business owners, but it's vital that you take the time to understand the financials of your business if you want to avoid failure.
As this course acknowledges, in the first year of business, it's quite difficult to plan. Financials can be all over the place, including some months where there is no income at all. In these early days, how do you budget for expenses, salary, and projected growth?
That's exactly what this course helps you to do. You'll gain an understanding of the ebbs and flows of your company finances and learn how to stabilize first year income, take an appropriate salary, and create realistic financial income projections.
This last course takes things one step further, helping you to find and attract venture capitalists to invest in your business. The eLearning course is for small business owners who want to understand the meaning of the cost of capital and its applications in corporate finance.
Through this eLearning course, you'll learn to speak the same language of advisors and venture capitalists. You'll be able to recognize if a new project will create value for shareholders and if it has chances to be financed by venture capitalists. You'll also gain the skills and knowledge to:
Use the capital asset pricing model (CAPM) to work out the cost of equity
Calculate the yield-to-maturity for corporate bonds
Use the y-t-m to calculate the pre-tax cost of debt
Calculate the weighted average cost of debt for projects
Hopefully these online courses will help you to overcome some of the challenges in starting your own business. By taking the time to develop your basic business skills, you'll have far greater chance of being a successful business owner.