This partnership will see Go1's customer base now able to access Kognent's Chain of Responsibility training.
The reforms to the Heavy Vehicle National Legislation (HVNL) and Chain of Responsibility (CoR) are now in effect, and Kognent has a range of courses to meet compliance in HVNL.
Under this new legislation, all parties have a primary duty to ensure, so far as reasonably practicable, the safety for their transport related activities. The aim of CoR is to make sure everyone in the supply chain shares responsibility for ensuring breaches of the HVNL do not occur. This means that if you are named as a party in the chain and you exercise or have the capability of exercising control or influence over any transport task, you have a responsibility to ensure the HVNL is complied with. Take the next step and enrol in Kognent's training on Go1 today!

Via Go1, Kognent has Chain of Responsibility (CoR) training for every aspect of a business.
The Heavy Vehicle National Law (HVNL) requires individuals to understand their unique responsibilities under CoR laws. Unlike other CoR training, Kognent's Role-Specific CoR courses are separated and designed specifically for each role named under the Chain of Responsibility.
Go1 has 11 Role-Specific Courses available in Global Premium. From Packers to Employers, Kognent offers individual online Chain of Responsibility training courses for each role.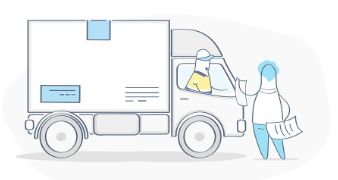 Kognent training solutions include:
Introductory Courses: to the concepts of CoR and why road safety responsibilities have expanded to off-road parties.
Through these courses you can understand the purpose of the Chain of Responsibility and the core principles of the Chain of Responsibility.
Managerial Courses: To educate staff on CoR legislation, their responsibilities, and safety systems required by law.
These courses are for Operators, Employers, Executive Officers, Loading Managers, Prime Contractors, Schedulers
Frontline-staff courses: These courses help train staff on their individual responsibilities under the HVNL.
These courses are for Drivers, Packers, Consignees, Consignors, Loaders/Unloaders

Go1 is very excited to be working closely with Kognent and building a great relationship.
Contact Go1 if you have any questions, or want to access Kognent's Chain of Responsibility content via a Go1 Premium subscription.