If you've just landed a new job as a training manager, you might need some help as you settle into your new role. Like most sectors, the learning industry has its own language, terminology and jargon, that can seem overwhelming if you're not familiar with this work environment.
For seasoned training managers, moving to a new company is obviously an easier transition. You'll be used to the many different eLearning and EdTech acronyms that appear in day-to-day discussions. But for anyone new to training management, you'll want to start at the very basics.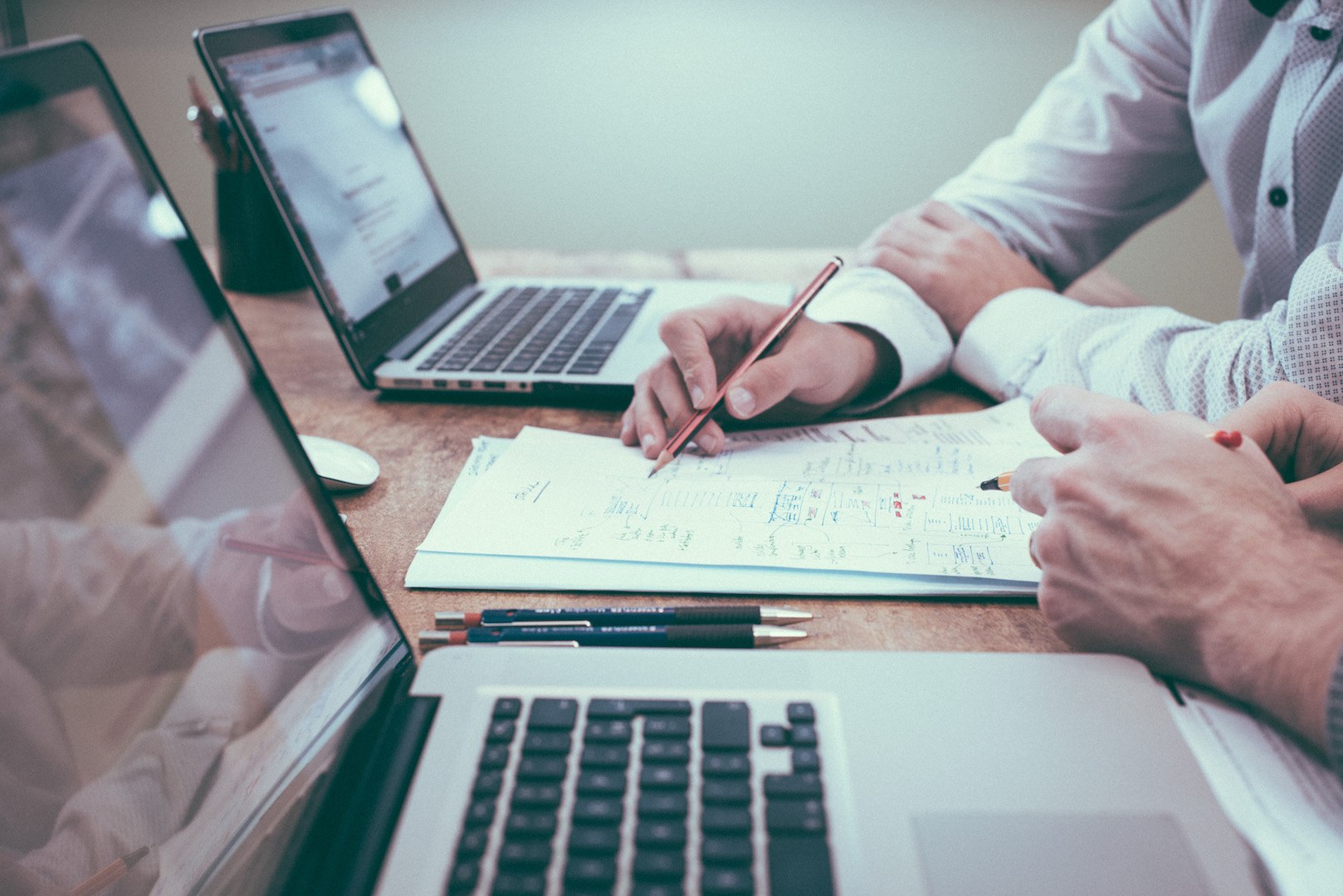 To help you out, we've put together some of the most common acronyms and terms that are used by learning and development professionals.
Acronyms you need to know in the learning industry
Monica Grimsley, in her article Diary of a New Training Manager: My First Days of Alphabet Soup suggests new training managers familiarize themselves with certain abbreviations.
"Naturally, we can't use simple words like "classroom" or "webinar" or "online" to describe types of training," Grimsley says. To get started, she recommends becoming familiar with these top three commonly used acronyms:
Instructor-Led Training (ILT)
ILT is another term for traditional classroom training, such as you'd see in schools, universities or corporate workshops.
There is no need for technology to be used in these kinds of training sessions, as both trainer and participants will be together in one physical location.
Virtual Instructor-Led Training (vILT)
In contrast to ILT, or traditional training, vILT relies on technology or software to connect trainers with students in real time. It is delivered in a virtual or simulated environment, such as a webinar or remote lab, that has been designed to replicate the traditional classroom learning experience.
With this form of eLearning, participants can be in any geographical location, connected to their trainer and other students by the internet. vILT can occur synchronously (meaning students are learning from a trainer at the same time) or asynchronously (as students learning from a pre-recorded video by their trainer).
Web-Based Training (WBT)
As its name suggests, WBT is training that is web-based – that is, online. Developed through special software, students can log in and learn at a time and place that is convenient to them.
Unlike vILT, WBT is usually available to students 24/7, as there is no virtual trainer or need to connect in real time. This makes web-based training self-paced and flexible, which makes it a very effective learning method.
With some research, you'll start to feel more comfortable hearing and using these kinds of terms, which certainly abound in the eLearning industry.
ADDIE – the 4-Step training process
Grimsley also outlines a common mnemonic that's used in the learning industry. Many companies use these four steps, known as ADDIE, when discussing the four steps of the training process.
Analysis and Design (A&D)
A&D, is the first step taken at the start of any training process. Through the analysis and design stage, training managers can define and analyze the areas that need to be solved through training. A plan than then be designed to solve any identified problems.
In the learning industry, training managers commonly refer to the plan that is produced as a 'design document.'
Develop (D)
In this second step, the training process is created, reviewed and validated. This development occurs in line with the plan outlined in the design document above.
Implement or Instruct (I)
The third step, whether it's implement or instruct, is where training is delivered to the student. Training is implemented, or content is instructed, depending on the format of the learning experience.
Evaluate (E)
Evaluation is the last step of the training process and should never be overlooked. It's important to take stock of your training methods to determine whether they were effective for your audience.
There are many different ways to evaluate training and you may like to do further research in this area. Simply asking for feedback at the end of any course or session is a good place to start.
Hopefully this information will prove useful as you start your journey as training manager. Taking the time to get your head around these basic terms might save you a lot of time and confusion in meetings or discussions with colleagues.
If you'd like to learn more eLearning acronyms, Sam Weston has written a helpful list of acronyms for training managers in his Ultimate EdTech & eLearning Jargon Buster. Look through Weston's full list of acronyms to become more accustomed with these common eLearning abbreviations.