At Go1, we strive to bring our customers content from the world's best training providers to meet all their training needs. Interaction Training is one of our valued content partners who is helping us achieve this goal.
Learn more about Interaction Training and their course offerings below!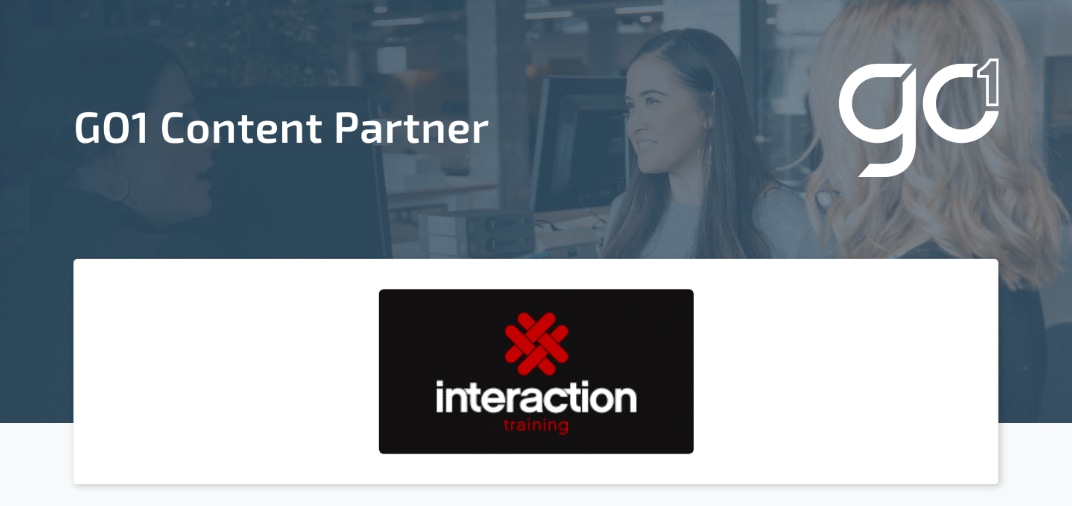 About Interaction Training
Interaction Training is an Australian-based provider at the forefront of the self-paced learning industry. Since helping pioneer computer-based training more than 30 years ago, Interaction Training has been committed to adopting the latest technologies that have the capability of accelerating the effectiveness of corporate learning.
Through their partnership with Go1, more than 80 of Interaction Training's courses are available through Go1 Premium for our Australian users. Their content covers a range of business, compliance, and personal development topics, including:
Business ethics
Communication skills
Emotional intelligence
Human resources
Management and leadership
Work health and safety
Get started with Interaction Training's courses through Go1 Premium today!