May 13th Go1 Premium Playlist!
Check out Go1's updates on all new content provider launches and new content added from some of our existing providers!
Read on, to find out about:
New providers available for our global customers
New content from existing providers

NEW: Global Premium Providers
Meet Blockchain Collective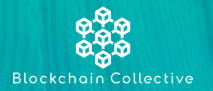 Blockchain Collective are a leading blockchain education body, providing courses through Go1 to support the growing demand for qualified and skilled people in the application of blockchain. Blockchain Collective was the producer of the first ever Diploma on Blockchain course!
Blockchain is a hot topic in a number of industries, and one of the most talked about technologies of the past 2-3 years, and training for it is available in Go1 Premium. Go1 offers a non-accredited version of their courses in Go1 Premium, so learners will learn all about the fundamental and foundational skills required to implement blockchain within an organisation.
Blockchain Collective top courses:
You can choose from 13 Blockchain courses:
Blockchain Fundamentals Accounting Stream - BLKEBF-A01
This course teaches a fundamental understanding of Blockchain technologies, and is designed to help you develop the ability to explain blockchain terminology, how blockchains work in practice, and the technical and non-technical limitations of blockchain.
The course has been contextualized for individuals who are interested in the impacts of Blockchain Technologies in the Accounting and Auditing sectors.
Also check out:
Course: Develop operating frameworks for a blockchain network
Course: Blockchain Foundations, Innovative frameworks and Peer-to-Peer Consensis
Video - The Internet of Things (IoT)

Go1 welcomes ENI Digital Learning
ENI Digital Learning have launched with two courses in Premium. Their courses act as a support tool to help your employees through your company's digital transformation.
ENI - eLearning courses:
ENI Digital Test™
The ENI Digital Test™ supports you in your company's digital transformation. It truly is a digital diagnostic tool and enables companies to have a clear view of each employee's strengths and the points they can improve.
The ENI Digital Test™ adapts to all types of professions and employees: the difficulty level is determined by the accuracy of the answers to the previous questions.
EUREKA Digital Library
The EUREKA Digital Library offers a wealth of reliable information for on-demand use. With this online library your employees have at their disposal a set of resources such as videos, books and recorded lessons on the different Microsoft® Office applications: Excel, Word, PowerPoint, Outlook, OneNote, Teams, and Windows. They can view them according to their needs and when necessary.
This online library is aimed at any user searching informal training in Microsoft® Office applications.

More courses from some old favourites:
Interaction Training, back by popular demand, has added 8 new courses!
Available in Global Premium.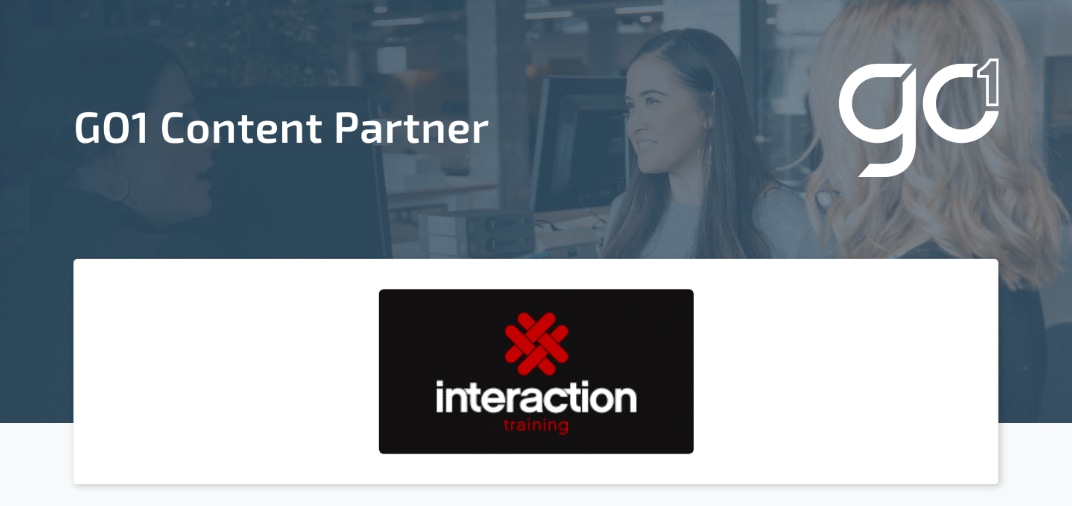 New Course: Injury prevention and management for managers and supervisors
This course provides managers and supervisors with an insight into prevention and management, including how to support workers at risk of injury, the identification of early warning signs, and the approved processes in relation to injury management. Approximately 30 minutes of learning.
New Course: Bullying and harassment for managers
This module investigates the vital role of managers and supervisors to ensure that all our people experience a workplace environment that is positive, productive, harmonious and safe. It focuses on bullying and harassment, outlining associated fundamental and legal rights that apply to our employees and contractors, as well as those who visit our workplaces and who engage or partner in our services.
Interaction Training is an Australian-based provider at the forefront of the self-paced learning industry. Since helping pioneer computer-based training more than 30 years ago, Interaction Training has been committed to adopting the latest technologies that have the capability of accelerating the effectiveness of corporate learning.