[00:00 - 15:00] Go1 Content News, this month we had a chat to Craig Jensen (President & CEO of LearnNowOnline) about IT Training.
Craig discussed the value of IT training for a workplace and how LNO supports learners from beginner all the way to advanced with their IT training. Craig recommends if you are going to have a look at any of LNO's courses these are the ones to checkout:
Cyber Security Awareness : Valuable for every office-worker, as it helps them to be able to identify risks online and how to be careful online.
Microsoft Office Suite Courses: These are important courses to help all staff become more efficient with the Microsoft products.
You can read more about LearnNowOnline here.
[15:00 - 27:00] Go1 Platform News, we gave you a sneak peek of whats to come to the Go1 platform in June!
Personalised recommendations for learners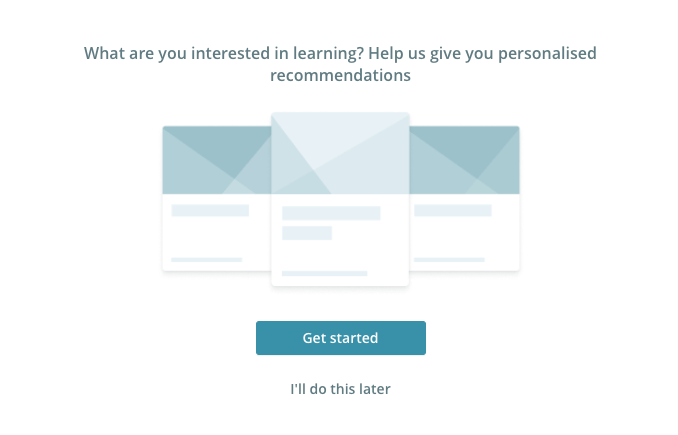 This feature is designed to support better user engagement with their training programs. We have supercharged the current data model to provide enhanced topic-based content recommendations.
Part of this feature will also include fortnightly emails sent to Learners on every portal. This is the first time Learners will also be able to receive emails, which will help to re-engage and remind them of their training. These emails will feature content relevant to the Learner's chosen topics but only include content available on the portal.
Admins will have control at a portal level to turn off the fortnightly emails for Learners.
This feature will be rolled out in June.
New Insights tab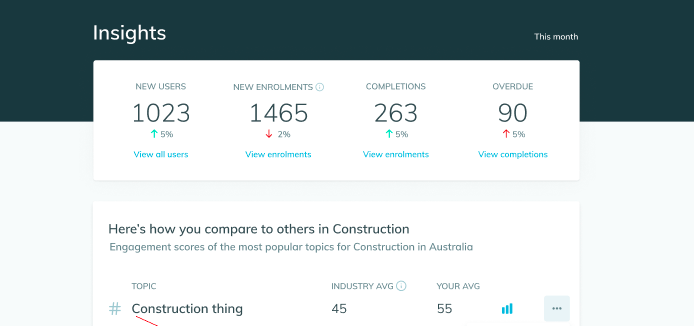 We gave our viewers a sneak peak of the new Insights tab on the webinar.
The Insights table is designed to support your content discovery. The page features key user statistics, which you can click-through to view specific reports for.
Excitingly it also offers Admins a view of their employee engagement (as a %) with content topics that are popular in your portal industry. You can compare your portal engagement with that of the industry average. The tab also highlights specific courses most popular for other Go1 customers, who are in your industry and region.
This Insights page is helpful for customers who use portal custom selection, as it makes it easy to view popular content and add the recommended courses direct into your selection.
The insights depend on you having your portal information up-to-date; location and industry. For location you only have the option to submit one location - we suggest your use your business headquarters location.
The feature also includes a monthly email to wrap-up your portal insights - which will be helpful if you want to keep a record of your portal data.  
Coming to Early Access in June.
New Explore dashboard, a better gateway to content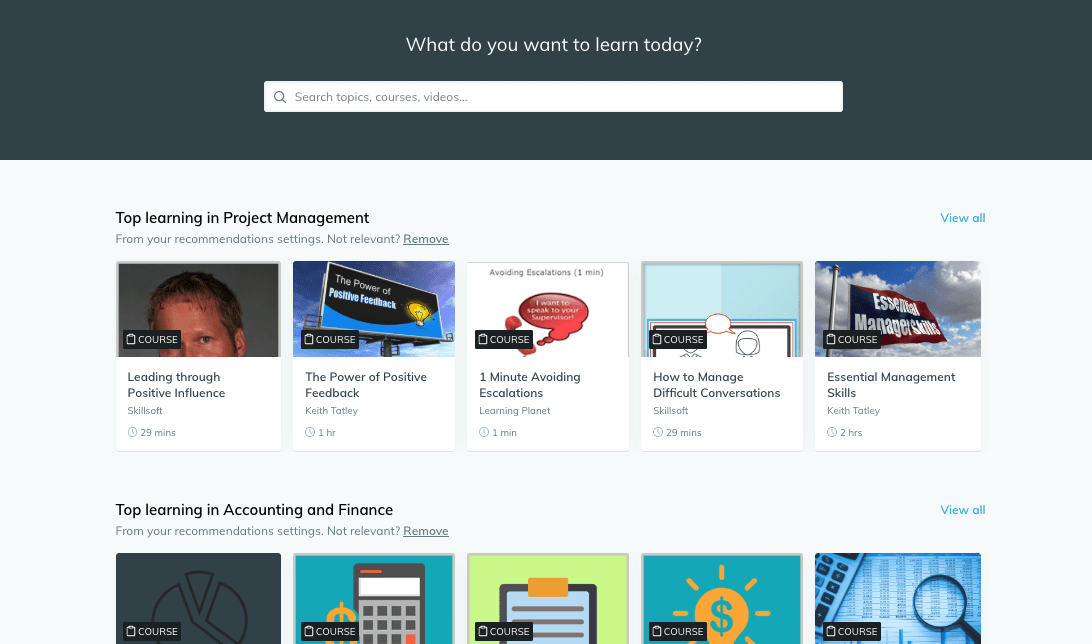 We walked you through the new Explore Dashboard in our previous webinar. It was in early access but now is ready for a final release to all portals. We anticipate to release it the week of the 10th of June.
When you select Explore you will arrive at a page with 5 content blocks displaying:
Top content based on what others are learning in your industry and region by topics. You can select to View More for each blocks - where you will see a list of content matched to that topic in order of popularity.
Trending content in your industry.
New content in your collection/portal (great way to see new content providers now on the portal).
Admins can define the topics (and hence the content) you see on this dashboard. To do that, head to Portal Settings > Recommendations to choose your topics of interest.
Important: This dashboard will be available to customers who have all Premium subscribed content on their portal or users of custom selection with more than 100 items selected. If you don't meet this criteria you will continue seeing the search results page.
Comments or feedback? Email us at product@go1.com