Why is Domestic and Family Violence a Workplace issue?
Did you know that in Australia, one in four women and one in thirteen men have experienced violence from a current or former partner? Yet only one in ten will report their situation.
When it comes to domestic and family violence (DFV), many people feel powerless to talk to others about what's going on at home, remaining silent to friends, family and co-workers.
These days, the reality is that many of us spend more time with our co-workers than with family and friends. These are the people who see us day in, day out, five days a week. So, it's often our managers or workmates who will notice the first warning signs of DFV or get a sense that something is not quite right.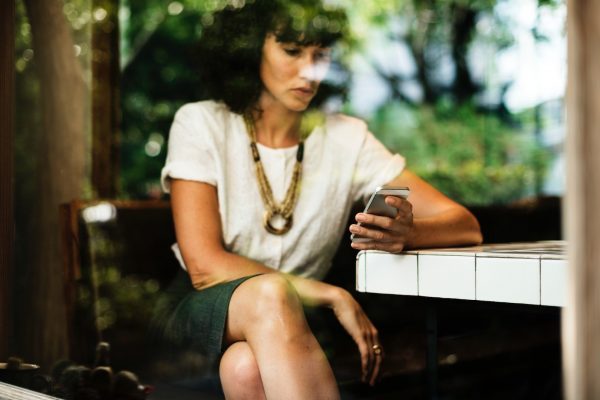 According to the Australian Human Rights Commission, DFV is the leading contributor to death, illness and disability to women aged 15 to 44 years. There has to be a shift in our communities, and workplaces are instrumental sites for positive change. By having the appropriate training and policies in place you could change someone who is affected by DFV's experience of support, or even, save their life.
This is why we need to make workplaces safe environments, where conversations about DFV can take place, without creating further stigma, shame and fear. The first step for employers is to implement effective DFV specific training and policy. This demonstrates your organisation's commitment to addressing the issue.
How does Domestic and Family Violence impact the Workplace?
While the impacts of DFV on individuals and families are generally clear, often we don't think about the flow-on effect this has on a workplace.
Low performance, high staff turnover and absenteeism are all direct and measurable impacts of DFV. What happens at work often impacts our home life and what happens at home affects our work life. Australia's CEO Challenge (ACEOC) tells us that productivity losses due to domestic and family violence costs Australian businesses $1.9 billon annually through absenteeism, decreased performance and permanent loss of labor capacity.
Challenge DV explains that on top of this, one in five women say that the abuse continues at work, through abusive emails, phone calls and the person using violence turning up at their workplace.
What can you do to address DFV in your workplace?
Would you be able to recognise the signs of DFV? Would you know how to respond to the situation and provide support for your team member or co-worker? If you're an employer or manager, you need to know what steps to take if you suspect that a staff member is being affected by DFV.
Challenge DV is an organisation that aims to help break the silence surrounding DFV, working with workplaces to educate, raise awareness and provide strategies to support anyone who may be affected by violent, abusive or controlling behaviors.
Challenge DV believes that workplaces can play a crucial role by recognising, responding and referring those affected by DFV. It's likely that someone in your workplace could be living with or potentially using abusive behaviors and not getting support.
A few of the warning signs of someone experiencing abusive behaviour can include:
Reduced work performance
Change in personality
Physical injury
Absenteeism
Increase in personal phone calls
Sensitivity to feedback or criticism
Staying at work longer, from fear of going home
Responding to Domestic and Family Violence in the Workplace
Employees are often hesitant to 'get involved' in difficult discussions or situations regarding their co-workers. Particularly if they feel unsure of whether or not they're intruding on a colleague's private life.
But if you respond effectively to the signs of DFV, you could make a real difference in someone's life. Knowing how to respond is the next step to providing safe and appropriate support.
Here's some advice from Challenge DV including specific responses you can use to someone who is confiding in you:
Listen carefully and believe what you are being told.
Pause and allow silence any time during this exchange.
Respond using empathy and reinforce support is available.
Return to these empathy responses any time during the exchange.
"This must be difficult for you."
"You must feel really worried about the situation."
"Are you confused about the next steps?"
"Are you and your family safe?"
"What do you need from us?"
Refer those affected to Domestic and Family Violence in the Workplace
EAP – Employee assistance program is equipped to handle DFV matters.
Internal Intranet of Tools and Resources
1800RESPECT
Training for Employers and Managers on Domestic and Family Violence
The online learning component provides Challenge DV's framework of recognise, respond and refer, which is endorsed by the Queensland Government.
The training package also includes customised face to face training aimed at HR managers and leaders, including annual refresher training workshops. This package will also help you develop and review your workplace DFV policy, as well as resourcing your HR and leadership teams, including a partnership with a local DFV specialist services.
Hopefully this information has made you feel more confident and committed to implementing organisational training and you consider developing a policy that will support employees who are affected by DFV.
Note: Freecall 1800 RESPECT (1800 737 732) is a 24-hour counselling line available to all Australians who have experienced, or are at risk of, DFV.