Malaysia has celebrated 60 years as an independent nation in 2017. As a nation, we are on the verge of significant transformation as we undertake nationwide initiatives such as the TN50 (Transformasi Nasional 2050).
The initiative includes future plans to realise Malaysia's vision of becoming amongst the top countries in the world in areas of economic development, innovation and well-being.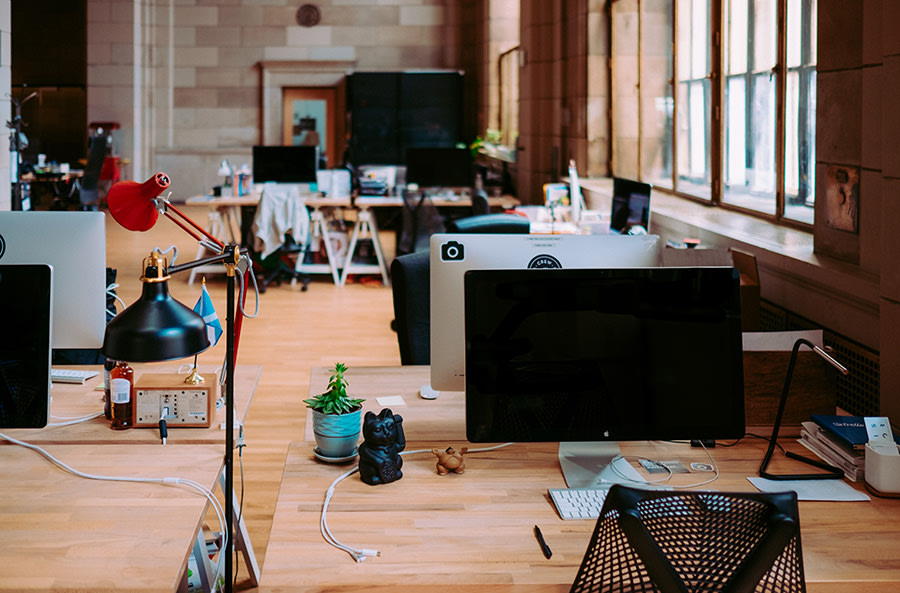 It is accepted that there is an imbalance between education and labour market demands today. Malaysian businesses can play their part in mitigating this mismatch by identifying skill gaps and providing job-specific skills training. Most companies have been delivering job-specific skills training for new employees, but only a few provide training outside of one's job scope. It is also important for an individual to learn new skills and acquire different competencies to boost their profile personally and professionally.
In 2018, Malaysians should anticipate changes happening at their workplaces in magnitudes both large and small. In terms of learning and development in the workplace, there are several topics that Malaysian businesses could set their focus and improve on.
Personal development
Widely known as a lifelong process, employees are seeking to develop skills and qualities that meet their personal aspirations more than ever before. Many believe that although early experiences (within family, with friends, in schools) mould us as adults, personal development should be continuous throughout one's lifetime.
Skills such as Decision Making, Emotional Intelligence and Time Management typically are under-delivered or sometimes even unprovided in school curriculum. Referring to the younger generation, Simon Sinek argued in his interview with Tom Bilyeu, "it's the company's responsibility to pick up the slack and work extra hard and find ways to build their confidence, to teach them the skills that they're missing out on."
Thinking & reasoning
In the workplace, problems can be monitored and limited, but ultimately inevitable. No matter whether big or small, every employee will encounter problems, work-related or otherwise. A good working environment welcomes problems and sees them as valuable learning opportunities. It is beneficial for businesses to equip employees with training for developing problem-solving skills.
Courses like Creative Thinking, Conflict Resolution, Problem Solving, for example, provide employees with a solid grasp on how to think effectively in disparate situations.
Leadership & management
In terms of Leadership & Management Training, there are a large number of training providers currently active in Malaysia. It can be said that many Malaysians are keen on getting training for Leadership & Management, although costs for this training may often be pricey, especially for smaller businesses.
Within the areas of Leadership & Management, topics such as Strategic Planning, Project Management, Developing Leadership, Coaching & Mentoring, amongst others, offer significant understanding for both experienced and first-time managers.
Communication & English language
English is an international language promoted nationwide in business and commerce, in line with Malaysia's target for economic growth in 2020. Malaysia ranks 2nd out of 20 in Asia, and 13th out of 80 nations globally for countries with high English proficiency, based on the EF EPI Score (Europesika Ferieskolan English Proficiency Index - worldwide research on the command of English Language). This suggests an increased importance in good command of the language for Malaysians.
Despite Malaysia's high ranking, the Malaysian Employers Federation (MEF) highlighted that there is a declining standard of English, prevalent across different industries. Current MEF secretary, Datuk Hj Shamsuddin Bardan argues that it is becoming increasingly difficult to hire fresh graduates with good command of the language. He added, "in situations where we simply cannot get a suitable local candidate, companies have no choice but to consider getting foreign talent – a move that does not augur well for the country."
According to MEF, there are currently approximately 200,000 unemployed graduates in the country, and a major factor for their unemployment is due to lack of English proficiency. This demands a larger responsibility for companies to put emphasis on training their employees in better English proficiency.
Similarly, good communication skills are an essential part of the job for any line of work. Besides working competencies, professionals must possess compelling communication skills to succeed. Training focused on topics such as Listening Skills, Giving Feedback, Presentation Skills and Negotiation Skills will contribute to an improved standard of effective communication in the workplace.
Sales
At its core, sales are what facilitate companies to create, develop and grow profitable businesses. Sales professionals with adept sales skills typically contribute directly to a company's unique value proposition. Hence, there is always great demand for sales talent in the market. According to Kimberly Lu, a director at Robert Walters Malaysia, the hiring of salespeople in Malaysia remains ubiquitous, even when employment opportunities are bad. However, it can be argued that there is potential for complications to arise if sales talent becomes scarce in supply.
A good way businesses in Malaysia can combat this is to provide sales training to their employees. Sales-related topics such as Pitching, How to Influence, Handling Rejections, Asking Sales Questions and Sales Research will help equip employees with the knowledge to enhance their sales skills.