It's customer service training month at Go1.
In June we're focusing on all things related to customer service training - this week read about Go1's customer service courses tailored to different industries.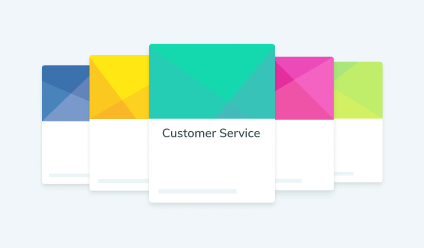 Customer service courses for the hospitality sector
In the hospitality industry, customer service training is one of the most vital categories of training employees will ever receive. Guests expect to be treated in specific ways, and your employees need to know how to meet those expectations.
Go1 has multiple providers who offer specific training orientated for staff in the hospitality industry, we've spotlighted two courses:
Understanding Customer Needs
Author: Direction Associates
Direction Associates has serval courses designed for all operational 'front facing' hotel staff. This course will help staff learn how to identify the different needs of different customers (for example needs of leisure, families, conference and corporate customers). Users can also learn how to handle problems positively along with other general customer service skills appropriate to hospitality teams.
Direction Training Associates are a UK-based hospitality training provider. Their courses are developed by in-house hospitality professionals. In Premium you will find courses for bar tending, housekeeping, compliance for hospitality staff.
Customer Service Skills: How We Can All Improve
Author: Training Today
The main objective of this Go1 course is to suggest to your staff ways to help improve the service they provide to customers. Learners will be walked through customer expectations and how to handle customer problems effectively.
 Training Today has a catalogue of compliance courses available in Go1 Premium created for our US market. With over 110 courses, Training Today is a great provider to use for your hospitality training. Training Today is only available to US-based Go1 customers.

Customer service courses for the retail sector
Retail customer service involves all the small interactions that make a shopper feel special. This usually involves providing customers with assistance, answering their questions and helping them solve problems. There are some factors specific to this industry that make it important to offer your staff courses tailored to their industry.
Go1 has various providers who offer specific training orientated for the retail industry, we've spotlighted two courses:
Retail Excellence - Customer interaction
Author: Catalyst Education
In retail, customer satisfaction is determined by how well a customer's needs have been met before, during and after any sales or service interaction. Providing a level of customer service that exceeds a customer's expectations should be the objective of each interaction that you have. This can be achieved by using a standardised process that follows a series of logical steps designed to maximise the efficiency and effectiveness of every customer interaction. By the end of this Catalyst courses, your staff should be able to:
Identify and explain the steps of an effective customer interaction,
Describe the benefits of applying a standardised process to customer interactions
List the differences between a good customer interaction and a poor one.
Content from Catalyst Education empowers students with practical, job ready skills when commencing or looking to advance their career. Their delivery and partner collaboration also ensures we meet the increasing complexities faced across several industries.
The Balance Between Sales & Service
Author: Skillshub
This module is part of Skillshub Retail Sales Academy, an online program providing learners the essential retail techniques and sales strategies, they need in their role. Skillshub promotes a "sales through service" approach and in this course users can learn how to provide great service by understanding what is most important to their customers. This session demonstrates how to get into the minds of customers and give them the best buying experience of their lives!
Skillshub specialises in creating digital learning content that is practical, engaging and focused on action. Skillshub are a well-recognised provider in the UK/Europe, and Skillshub courses are all CPD certified for UK learners.

Customer service courses for the Aged Care sector sector (Australian Only)
All staff, be it a care staff member, manager, nurse, director, will at some stage during their day be working with an internal or external stakeholder. In aged care staff members should be creating a great experiences everyday, you can use Go1's courses to re-set the customer service culture in your sector.
Customer Service in Care
Author: Aged Care Learning Solutions
This course provides a guide to good customer service from the first point of contact and includes strategies to support and manage people's right to complain. This learning activity aligns to Australia's Standard 6 of the Quality Aged Care Standards.
Aged Care Learning Solutions has been helping aged care service providers meet their compliance requirements and address their unique needs since 2004. They were the first external eLearning provider to partner with the Australian Nursing and Midwifery Federation and receive endorsement for their educational material.

If you want to enrol in any of these courses, simply:
Sign into your portal
Navigate to Explore
From the Search Results page -> use the provider filter to find these providers!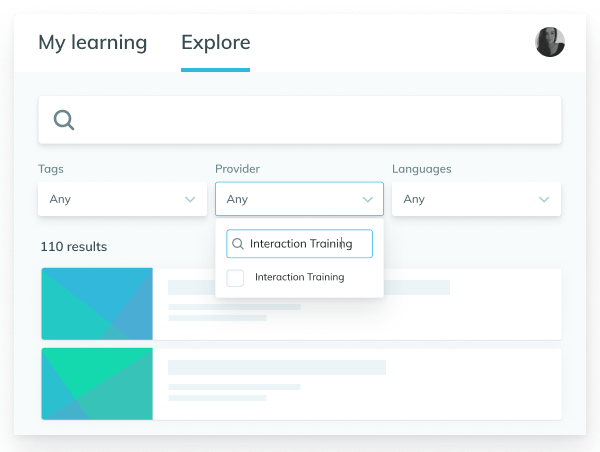 Want more details about customer service?