Check out Go1 Premium Playlist: June 17th
Check out Go1's latest updates for Go1 global customers.

NEW: Global Premium Providers
Go1 welcomes Charles Bloe (Healthcare - UK focused)
Charles Bloe Training are training experts in: ECG Vaccination, Immunisation, Complex Care, Clinical Skills, Mandatory Training.
The company's founder has a wealth of experience – both in the NHS and in training development and delivery. He continues to work as a Clinical Manager in NHS Highland (coronary care) and adopts a hands-on approach within the company, personally delivering numerous training courses every year.
Courses include:
Vaccination Programme (with anaphylaxis and basic life support): The learner will gain the theoretical skills and knowledge required to safely administer a vaccine and recognise life threatening complications associated with vaccination.
Influenza: The learner will gain the theoretical skills and knowledge required to recognise the signs and symptoms of Influenza and understand the basis of seasonal vaccination.
Anaphylaxis and Basic Life Support + Basic Life Support (Adult and Paediatric): These courses will provide an overview of anaphylaxis; its causes, symptoms and treatment. It will then describe how to perform adult and paediatric basic life support. The content is based on current guidelines from the Resuscitation Council (UK).
Target Audience : Nurses, Pharmacists, Healthcare professionals that vaccinate.
Venous Thromboembolism (VTE): The learner will gain the theoretical skills and knowledge required to recognise the signs and symptoms of Influenza and understand the basis of seasonal vaccination.
Arterial Blood Gas (ABG) Interpretation: At the end of this course learners will understand the mechanisms of acid base balance and have a reliable process for interpreting ABG's.
As well as courses on:
Chest X-ray Interpretation
Adult Asthma
Drug Calculations
Skin Antisepsis
Treatment Adherence
Atrial Fibrillation (AF) and Embolic Stroke Prevention
The 12-lead ECG in Acute Coronary Syndrome (ACS)
12-lead ECG Recording
Acute Coronary Syndromes (ACS) - Diagnosis and Management

Go1 welcomes Cerebral Palsy Alliance (Disability sector learning)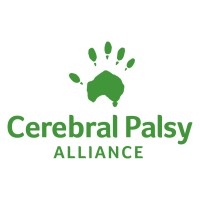 Cerebral Palsy Alliance is a registered training organisation (RTO) committed to providing high quality, evidence based training for individuals and organisations in the disability and community sector.
Go1 has 14 CPA Courses:
Via Go1, you can access 14 specialist courses that relate to managing different pars of disability services in an organisation:
Disability Aware: An awareness and inclusion program
Disability Aware is an engaging, interactive and extremely informative online course, packed with highly-relevant, up-to-the-minute information specifically developed by disability professionals. The program covers a wide range of essential topics designed to build skills, understanding, and confidence with the inclusion of people with disabilities.
Nutrition care process for dietitians working in disability
The learning in the course includes: Nutrition and disability, including nutrition risks and the nutrition care process that may differ when working with a person with disability
Work with Diverse People
This course covers a range of information about the aspects of diversity and will enable participants to reflect on own perspectives to diversity and develop an appreciation of diversity, inclusiveness and their benefits.
Assist with Medication - Online Theory
This online theory course provides learners with the essential knowledge required to safely and effectively assist clients with medications and manage medication contingencies in the workplace.
As well as courses including: responding to suspected abuse, good working relations, infection, prevention and control.

Go1 welcomes Bullyology (Workplace management)

Bullyology® works with change makers in leadership, to empower their organisation to break the silence of bullying.
Bullyology® is a professional anti-bullying methodology derived from personal experiences and meticulous research, dedicated to breaking the silence on bullying while striving to promote healthy relationships in workplaces.
Bullyology course:
Managing Workplace Bullying - Managers & Supervisors
This is a comprehensive course designed to give managers the skills, strategies and information they need to prevent bullying in work environments, understand its causes and effects, and efficiently deal with it when it occurs.
Divided into 5 parts, this course will help managers & Supervisors:
Understand the definitions of workplace bullying, harassment and discrimination and also recognise what does not constitute bullying in the workplace.
Be familiar with the two main types of typical bullying behaviours: direct (personal attacks) and indirect (task-related behaviours).
Recognise the types of high-risk leadership, management and communication styles that might lead to an increase in workplace bullying.
Respond to employee bullying/harassment complaints quickly, assertively, and with an appropriate level of support.

Go1 welcomes Bloom Learning (New Zealand workplace management)
Courses include:
Understanding Business in New Zealand
Learners will be able to engage in business with New Zealanders successfully, supported by a broad understanding of its social and cultural norms.
This course is ideal for new migrants or visitors to New Zealand who are interested in doing business in the country.
CV and Interview Preparation
This course gives learners a thorough understanding of the employment process in New Zealand and provides opportunities for them to practice and develop model answers.