This month, we're focusing on all things management - so keep an eye on the blog over the next few weeks to read more about Go1's relevant training content!

When looking for a Go1 Premium provider with great management courses, Cegos has risen to the challenge.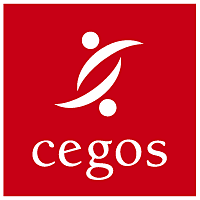 For nearly a century, Cegos has supported companies in their plans to transform and grow, advancing the personal and professional development of individuals worldwide - and we think Cegos is an excellent tool to use for your management training needs. With over 100+ Cegos learning resources available to all Go1 customers, they have great coverage of soft skills training, with content for almost every soft skills topic imaginable. 
Cegos offer a range of management training via Go1. Their expert training offers guidance for all levels of management and has been developed by drawing on research, their own business experience and work with thousands of clients around the world.
They have courses for new managers - to take their existing skills and knowledge, and translate them into effective management techniques. And for more experienced managers, who are looking to refresh their skills, learn to think more strategically or understand how to manage specific people or situations, Cegos also has a range of courses on topics such as Remote Management, Emotional Intelligence and more. 

In Go1 Premium, the Cegos courses for management we suggest you should have a look at are:
Making your new management position successful - Part A and B
For anyone who is taking up their first management position, this two part course will help you to learn about the demands of a management posting and your medium-term priorities, and how to prepare for your new appointment. 
Part A takes you through key responsibilities such as delegation and team motivation. 
Part B will show you how to lead your first meeting as a manager, handle initial interviews with your coworkers, or manage more delicate situations - such as managing former colleagues, experts and more senior coworkers. You will also be able to identify and differentiate between tasks that are urgent and important, thereby helping you to delegate effectively.
The management styles
Managers have to deal with a range of different situations, from co-workers with different skills and motivations, to circumstances with varying imperatives and degrees of urgency. Managers must constantly adapt. Intuition, experience and personality are not enough on their own. Instead, managers must be conscious of their preferences, strengths and weaknesses, and constantly adjust their behaviour. They need to assess risks and develop their interpersonal and organisational strengths if they want to succeed. This module will help you understand the different options and adopt the appropriate behaviour.
Being persuasive in management situations - Part A and B
The term "negotiation" is used to refer to relationships with unions and management, customers and suppliers. However, the term "negotiation" is less widely used in relationships between managers and staff. Nevertheless, certain situations involve negotiation, even if it is implicit. Use this course to prepare for your negotiations.
Remote management
Effective ways to communicate with team members: This module will give you a few tips about how to manage team members' activities as well as how to boost each remote team member.
How to handle poor performing employees: Handling team member's performance remotely is not an easy task. Learn how to create an employee performance improvement plan and choose between asynchronous and synchronous interaction.

Try out Cegos training and let us know what you think!
Sign into your portal
Navigate to Explore
From the Search Results page -> use the provider filter to find Cegos training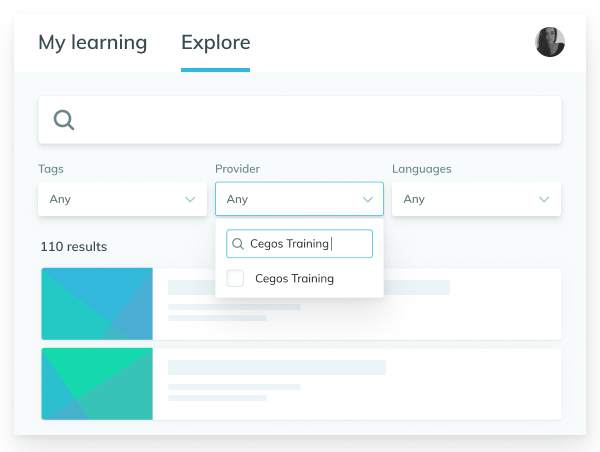 Want to access Cegos courses but don't have Go1 Premium? Enquire here!