A Learning Management System or LMS has become a critical part of the e-learning process. This system includes beginner to expert guides, articles, blogs, tips, and more. Because an LMS offers different outcomes and strategies, the primary goal in using it depends on your company's objectives. However, the primary purpose of implementing this system is to deploy and track online training courses.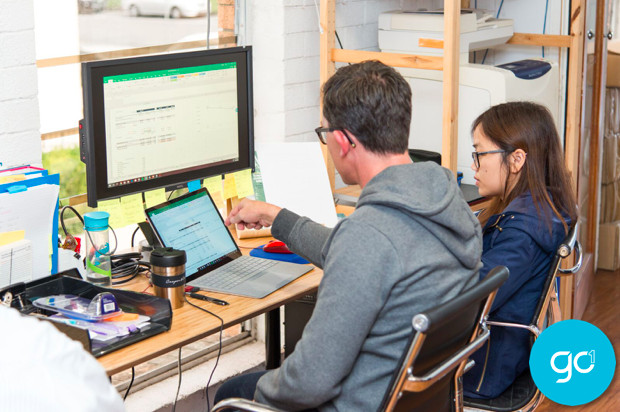 For a Learning Management System, a software program uploads a host of courses. Your management and their teams then have easy access to online information, perfect for gaining new knowledge and skills or honing existing ones. After selecting the preferred LMS, users with the login details and password have vast resources at their fingertips.
Although LMS benefits have a broad reach, it is essential that you first determine whether your company is ready for this method of online learning. You need to identify training and organisation objectives before taking the leap. Simplify your decision by using the tips provided.
LMS Project Validity – Conduct an audit of the learning environment and the staff that would use the system to confirm the readiness of your organisation. As part of that, analyze how many online training courses the system would need to offer and the number of users that would utilize them. Also, consider the length of time it would take for your leadership team to get up-to-speed on assigning courses to their groups and running vital reports.
Improving on Compliance – If your company is among those mandated to stay compliant with current laws, regulations, and policies, but you struggle to ensure everyone has the same knowledge and applies it the correct way, an LMS is ideal. Remember, the more compliant your organisation is, the less the risk of receiving hefty fines or having employees injured or worse. Staying compliant also helps your business improve on efficiency, giving it a competitive edge.
Solid Content Strategy – You need to identify your content strategy. Because the LMS becomes the "go to" for all training, seldom will your organisation rely on outside sources like courseware vendors and universities. By brainstorming about the type and volume of content required for your LMS the better opportunity your company has to succeed. When conducting your internal audit, determine the content your employees want and need, as well as the most efficient way to distribute the courses throughout the organisation.
Standardization – It would be far better to take a little extra time to launch an organised and standardized LMS than to back up after to clean things up. Not only do you need a professionally designed system layout but you should also come up with topic headings, course categories, report names, and so on. With standardization, everyone within your organisation uses the same LMS language and gains a better understanding of how the system works.
Phasing – While some companies perform a complete rollout of an LMS, you might start by introducing yours in phases. Initially, allow willing participants to take various courses that will help them perform better in their respective positions. With a successful first phase, you can then offer the system to everyone. Depending on your company's specific needs, you may or may not at some point make the LMS mandatory.
Establish Realistic Expectations – Any time companies introduce something new, they want it to achieve immediate success. An LMS is no different. However, to avoid frustration and unnecessary stress, it is imperative that you have realistic expectations. You may find the rollout going smoothly but more than likely, you will face a few bumps in the road, which is why good preparedness is so critical.
Reasons for Implementing an LMS Into Your Organisation
Enhanced Leadership – Because your managers, administrators, or directors will typically determine the courses their teams take, they play a crucial role in the Learning Management System. For one thing, they can also benefit from the available online courses, but they can also produce different reports to identify strengths and weaknesses within their groups. As a result, your leadership team becomes more effective and has the information required to make personnel or work adjustments that would benefit their department and the organisation overall.
New Hire Orientation – An LMS is perfect for all new hires. Having onboarded employees complete specific online training courses, they start off understanding the company's policies and expectations. Although you can still hold an employee orientation meeting and hand out booklets, the best way to get the message across is with an LMS.
Employee Training – An LMS is excellent for employees who need training for a new position in another department, have different responsibilities within their current group, or to improve productivity and performance. With online courses developed and often presented by industry experts, this system is an excellent way to learn. An LMS is a more cost-effective and successful approach compared to bringing outside instructors into the organisation to provide training.
Retaining Knowledge – Whether having your employees complete training on an individual or group basis, an LMS helps with knowledge, information, techniques, and skill retention. You want your entire staff to succeed, not just for themselves but also for the organisation.