Did you know that only 13 percent of customers think a salesperson truly understands their needs?
While a lot of companies believe they've got decent sales call process, in reality, customers clearly disagree. Here at Go1, we think we know why this is – most sales people talk too much.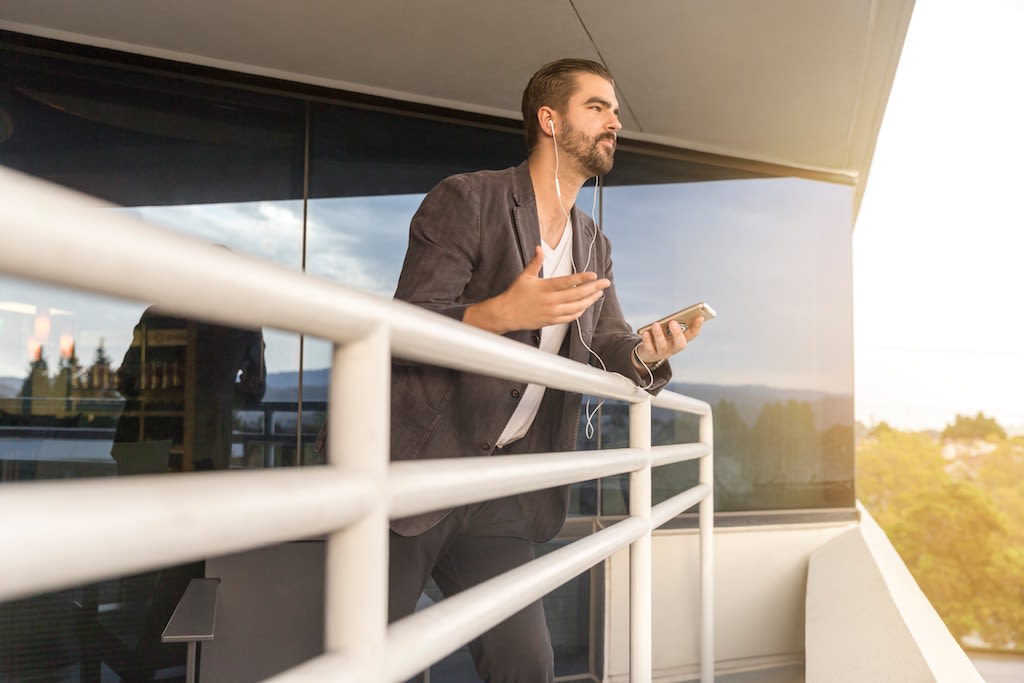 Of course, selling techniques take a lot of persuading and convincing customers that they can benefit from a product or service, but there's one problem that we see a lot: sales staff are simply not listening to their potential new customers.
This would definitely explain why customers think that nobody understands their needs and obviously this translates into lower sales for your business.
It's true that sales calls aren't necessarily easy. In fact, lots of employees are super nervous when they first start out  and don't know what they're doing. You really do have to develop the skills and a good technique for a quality sales conversation.
So, how can you help your employees learn how to make successful sales calls? Well, the best way is through providing sales call training.
This is definitely an investment that will see a return for your business since quality sales conversation turns into more business, which leads to bigger profits and more customers. All of this equals success!
A lot of businesses think that the era of sales calls is over. But, this couldn't be further from the truth. While the rise of technology has meant that sales techniques have changed, there's still a lot of success that comes with making sales calls to new and existing customers.
In fact, we found out that only 24 percent of people actually open sales emails. On the other hand, sales calls are more personal and interactive – and get better metrics overall. They allow you to really engage with a customer and it offers that human element that shows your business is real.
This is important to customers – they want to be offered more than just a quick sale. They want a positive experience and to build trust with you.
Of course, we all know that sales calls are only effective and productive for your business if they are done successfully. That's why it's important to provide your employees with the training they need to feel confident and know how to interact with customers over the phone.
At the end of the day, you don't want to be too corporate. You need to keep customers engaged and interested in what you're offering them.
You've got to stand out from the crowd and not be like all the other sales calls they receive. You want to build rapport by listening to them and offer them something of value based on what they talk to you about.
This is where our Go1 Premium e-learning course comes in. This is the best way to get your employees up to speed and increase your customer satisfaction and business profits through training.
The Sales Call Flow course is exclusively offered to Go1 Premium customers and its engaging material will make sure that your employees are well versed on how to handle sales calls and secure business for your company.
Your employees will learn all about the eight steps they need to ace their sales calls and the course explains how quality conversation is what the sales call flow is based on.
From learning about how to greet and open a sales call to how to end the conversation and secure the sale, your employees will know how to connect with your customers and secure profits for your business.
This e-learning course is just what you need to get started on sales call training and the content takes around 15 to 20 minutes to complete. In addition, there is a short assessment at the end that lets you test your employee's knowledge and see how much they've learned from the course.
It's important to remember that practice makes perfect. By providing your employees with training on how they can conduct their sales calls, you can make sure that the needs of your customers are being met.
It's all about a quality conversation, which involves talking and listening.
With Go1 Premium, you can meet all of your training and compliance needs right in one place. You can gain access to thousands of courses, including the Sales Call Flow course and make sure that your employees can grow and learn with your company.
In addition, we offer an advanced reporting and tracking system, which lets you keep an eye on everyone's progress. You can see how employees are performing on their training and make sure everyone is up to a standard you are happy with. With a 24 hour support team, help is always on hand when you need it.
Now is the time to focus on your sales call training and make sure that your business offers excellent customer services and generates new leads all year round. Don't start tomorrow – start today!