If you run a company or organization, you're responsible for providing your employees with a safe workplace, free from any hazards and health risks. Employers must also be compliant with current safety laws and regulations, while providing appropriate safety training for all staff. One of the most important aspects of workplace safety is the use of personal protective equipment – or PPE.
PPE equipment is worn by workers in many industries, to protect them against health and safety risks. Whether it's the hard hats worn by constructions workers, safety eye glasses used by welders, or protective coats for lab workers, PPE gear can be life-saving.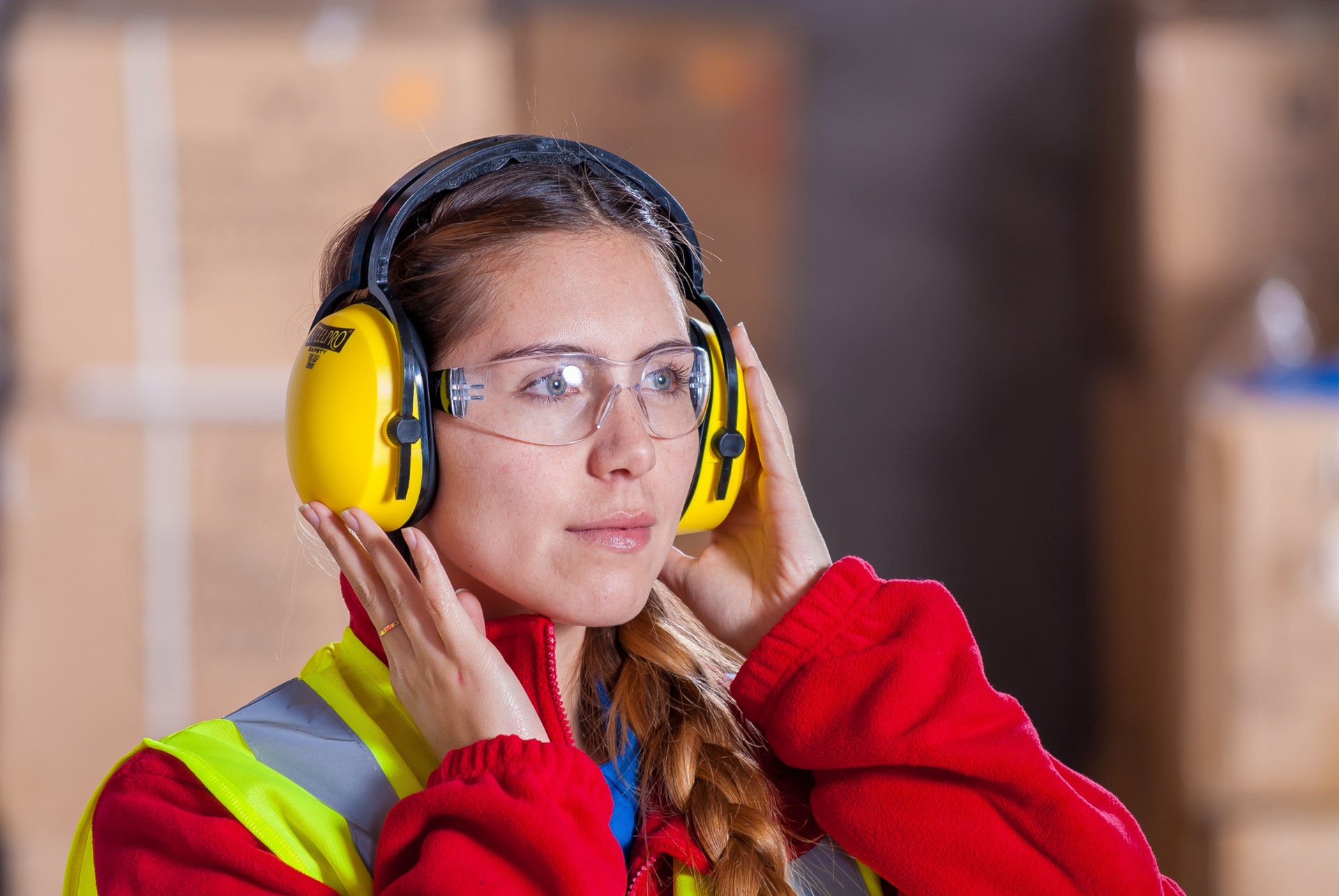 How are you training your employees in workplace safety? And proactively improving their awareness of the importance of PPE? Today we'll look at how you can use online courses to help promote a safer workplace and ensure the safety and wellbeing of your employees.
Using eLearning to increase PPE awareness
When companies deliver workplace safety training to staff, it's often presented in one solid block of training, such as an all-day orientation session or two-hour workshop. You might want to consider using online courses instead, to deliver staff training. Online training courses are available for all areas of workplace safety and compliance, including PPE awareness.
eLearning courses provide everything you need to help you deliver effective staff safety training, while making training easier and more convenient for your staff. With online training, employees can log in and complete short modules at a time and place that's convenient to them. There's no need for your company to book out expensive conference rooms, or hire instructors and facilitators - with online learning, you can save your company money and cause less disruption to employee productivity.
Improve employee engagement with safety training
With online training, you'll also be providing staff with a far more engaging user experience. It's common knowledge that individuals retain more information when training materials are made more engaging.
These days, it's no longer best practice to have employees sit through lengthy lectures, or wade through endless workbooks. With online courses, you can provide staff with access to targeted online training activities and modules based on their specific job description. This means the course content will be more relevant and interesting to them, and they'll be more motivated to learn and actively participate in training on these subjects.
Delivering training in a way that ensures staff are properly engaged will greatly help reduce the risk of accidents, injuries and hazards for your organization.
PPE awareness – An online course for staff training
With courses like PPE Awareness, you can make staff aware of the importance of personal protective equipment and its role in workplace safety.
This engaging online course explains why not taking PPE seriously can have devastating impacts. Through the eLearning materials, employees will explore the consequences of not wearing PPE and look at some common PPE types and the hazards they protect people from. Staff will also learn how to look after their PPE, and report any issues with their gear, so it can continue to look after them.
So many workplace accidents, injuries and fatalities can be easily prevented with proper investment in workplace safety training. By making the safety of your workplace a top priority, you'll also avoid serious repercussions for your business, including loss in productivity, legal expenses, fines and insurance arising from a workplace incident. There's no doubt about it, committing to the safety and wellbeing of your employees is well worth the investment.