Part 1 of our Aged Care Quality Standards series
As of July 1st 2019, the new Aged Care Quality Standards will be in place across Australia. The standards will apply to all aged care services, including residential care, home care, flexible care and services under the Commonwealth Home Support Program. Now is the time to familiarise yourself with them.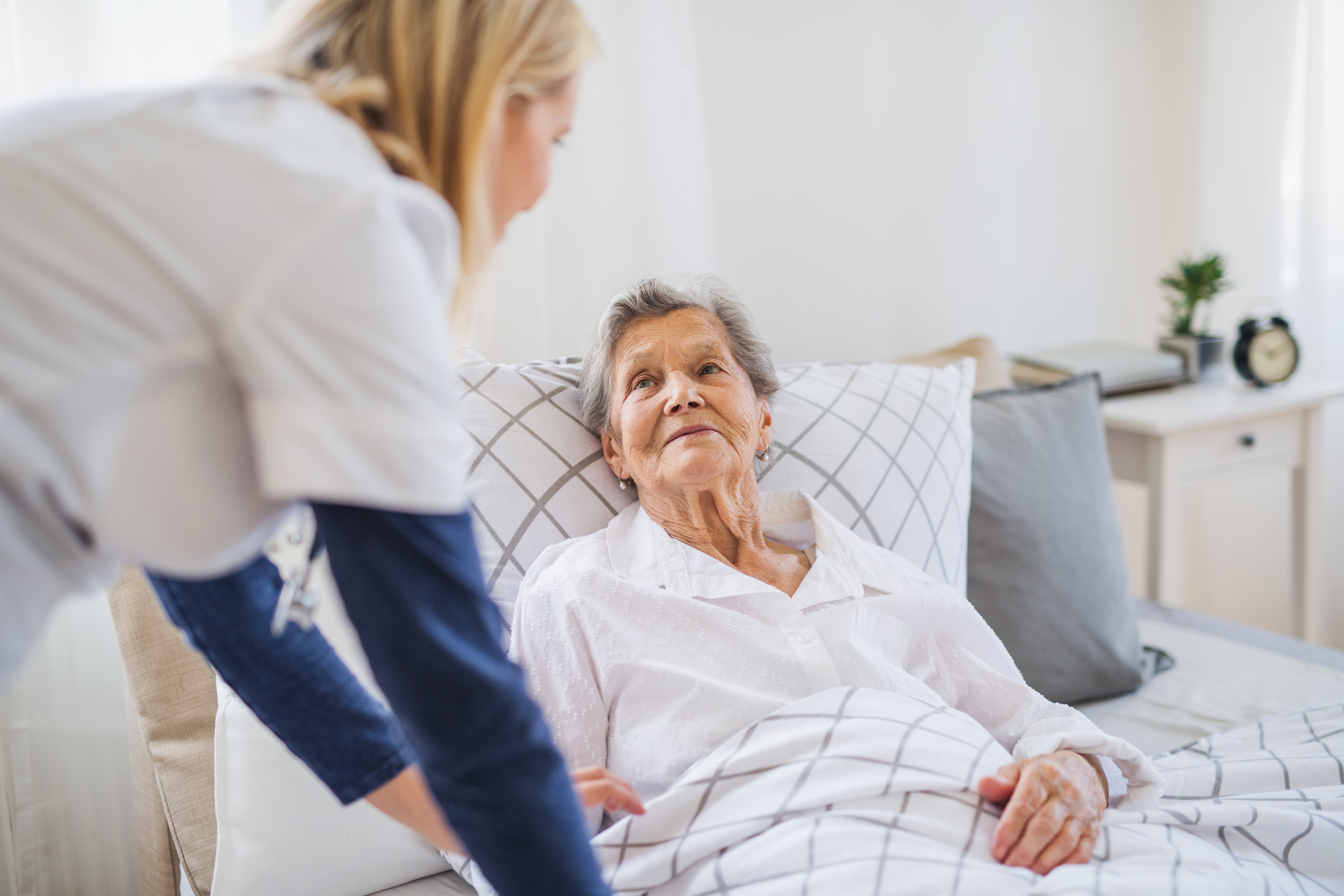 In order to meet the standards, staff must be well-equipped and feel confident in delivering the best possible care. To support this, Go1 has partnered with Australian training provider Aged Care Learning Solutions to bring you all the online training courses you need to be ACQS compliant.
We will also be looking at the requirements listed under each of the quality standards, exploring how aged care providers can go above and beyond to deliver the highest quality care. 
We begin with Standard 1, which looks at consumer dignity and choice.  This serves as a foundation for each of the standards regarding the consumer's right to decision-making and choice.
Dignity and choice through independence
Requirement 3c under Standard 1 is concerned with supporting consumers to maintain their independence. When those in aged care have agency, they are far more likely to remain both physically and mentally healthy.  
Although the extent to which an individual can maintain independence will depend on the level of care they need, independence, where possible, can make a huge difference to an individual's sense of self-worth and mental wellbeing. 
Below is our list of top tips for aged care providers to use and to generate conversation around the topic. The advice we share is to be implemented at the discretion of those responsible for the quality of aged care provision. Staff wishing to implement changes should do so in consultation with colleagues and line managers. 
Top tips for supporting consumers' independence 
1. Treat consumers as individuals
 People who require the support of an aged care provider have wide-ranging needs.  Some individuals need round-the-clock care, while others are more independent and able to complete daily routines without assistance. It is very important to adjust conversation, tone and care services to suit the needs of different consumers. 
Where possible, ask consumers what they would like assistance with, rather than assuming what would be best. Providing unnecessary assistance can be demoralising and knock confidence. On the other hand, sometimes consumers will under-estimate how much support they need, so it is important to use your professional judgment.
2. Aim for clear communication
Although the type and level of communication possible will depend on the needs of individual consumers, it is important to consider carefully how staff are speaking with individuals in their care.  Is the language pitched at an appropriate level for the consumer? How is information recorded to ensure different staff members are aware of an individual's communication needs? Where language is a barrier to understanding, are other methods of communication used, such as non-verbal cues and gestures? 
3. Include family, friends and the wider community
Where possible, encourage consumers to maintain contact independently with their wider communities. This may include family, friends or anybody in their support networks. If an individual in your care stays in touch with others of their own accord, this will increase their sense of independence and connection to the outside world. 
Equally, if you are finding it difficult to communicate with a person you are caring for (and there are no medical reasons for this), a family member or friend might understand how to communicate with them better. The individual in your care might also be more receptive to communicating with somebody familiar. 
4. Focus on what consumers are able to do
 When encouraging consumers to be independent, it is vital to ensure that they continue doing activities they are able to do, and for this to be the focus.  It is also important to think about how to best support individuals to continue with daily routines and tasks by themselves for as long as possible. 
The Japanese village of Okinawa has the highest number of recorded centenarians in the world, and members of its community put this down to being able to maintain what is called their Ikigai, or reason for being.  This could be something as simple as growing vegetables in a garden to share with others, or taking part in a community association. If an individual has a sense of purpose, they are far more likely to be happy and healthy.
Speak to the individuals in your care and find out what they are good at or what kinds of activities they enjoy doing most.  If it is possible for them to contribute this skill to their community in a positive way, this will create a greater sense of belonging and help them to maintain their independence.
To learn more about Standard 1, Aged Care Learning Solutions has a video guide to help you.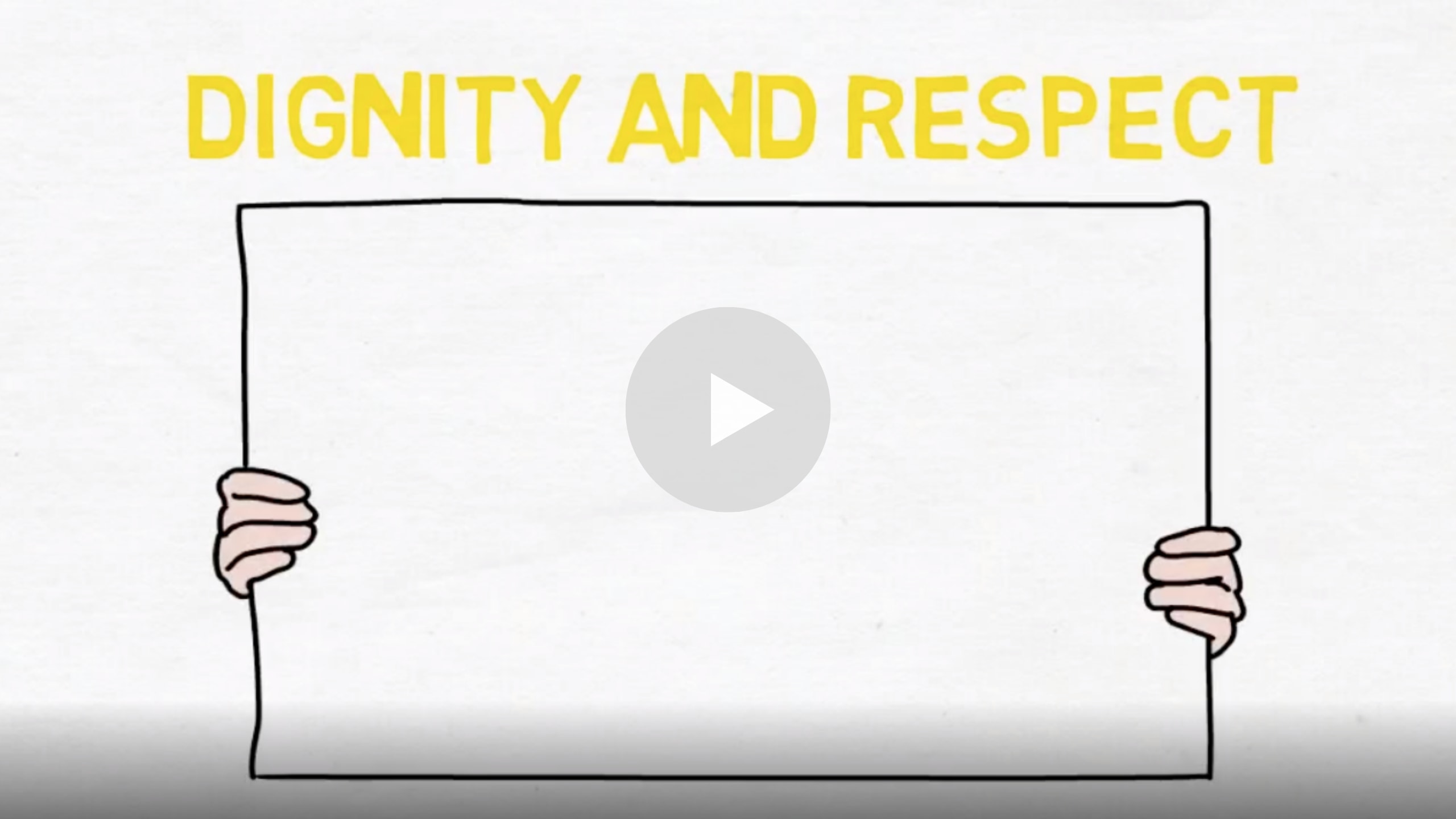 If you have a Go1 Premium portal, log in to view. Here, you will also find learning resources related to Standard 1.
Topics include:
Dignity & Respect
LGBTI People
Cultural Diversity & Safety
Privacy & Confidentiality