Any effective manager will know that motivating your team can be equal parts challenging and rewarding. Without the proper tools and processes, motivating your team to invest in their professional development can be a struggle. On the other hand, watching your employees develop new skills and go from strength to strength in their careers can be extremely satisfying.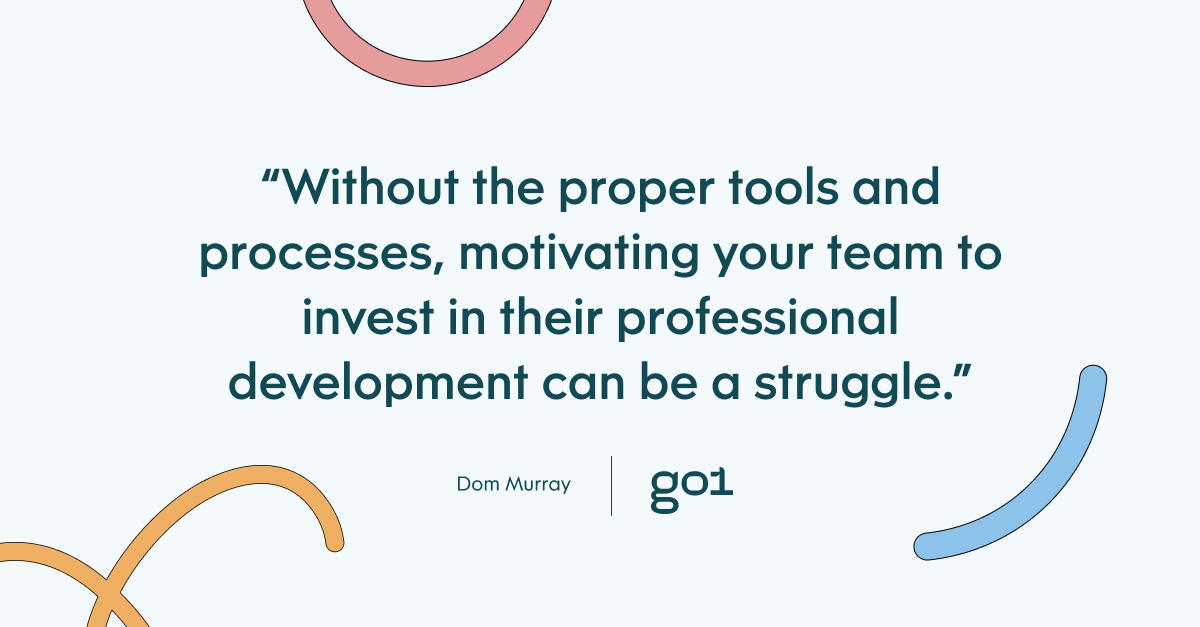 As such, we have decided to investigate the best ways to motivate your team to invest in their professional development. We will start by looking at the benefits of professional development, before moving on to five ways to empower your team to invest in their professional development. 
Keep your eyes peeled for more, as this will be the first in a series of blogs looking at professional development. Next week, we will shift our focus to the employee's perspective and analyse how to advocate for your learning if your company's L&D strategy is lagging behind and how to self-identify skill gaps. 
The benefits of professional development 
In many ways, the benefits of professional development are self-explanatory. After all, who doesn't want the opportunity to develop new skills, learn new things, and progress in their careers? Still, a deep dive into the statistics reveals exactly how beneficial professional development can be. 
Unfortunately, the current state of workplace professional development leaves a lot to be desired. 59% of employees say they received no workplace training and most of their skills were self-taught, while only 29% are "very satisfied" with their current career advancement opportunities. Although this is a worrying trend, it also provides an opportunity for organisations with high-quality professional development programs to stand out in a crowded marketplace.
The good news is that employees crave professional development opportunities. 74% of people are willing to learn new skills or retrain to remain employable. Plus, 87% of millennials believe L&D in the workplace is important. What's more, 76% of employees want opportunities for career growth. The message is clear: employees want professional development opportunities, so it is your job to offer them engaging, relevant, and timely learning. 
Finally, a robust learning culture doesn't just benefit employees, but the whole organisation. For example, 86% of millennials would be prevented from leaving their current position if their employer offered better training and development. To exemplify this point, companies that offer professional development opportunities have 34% higher retention rates. As such, a strong learning culture can save you a sizable amount in retention, recruitment, and turnover costs.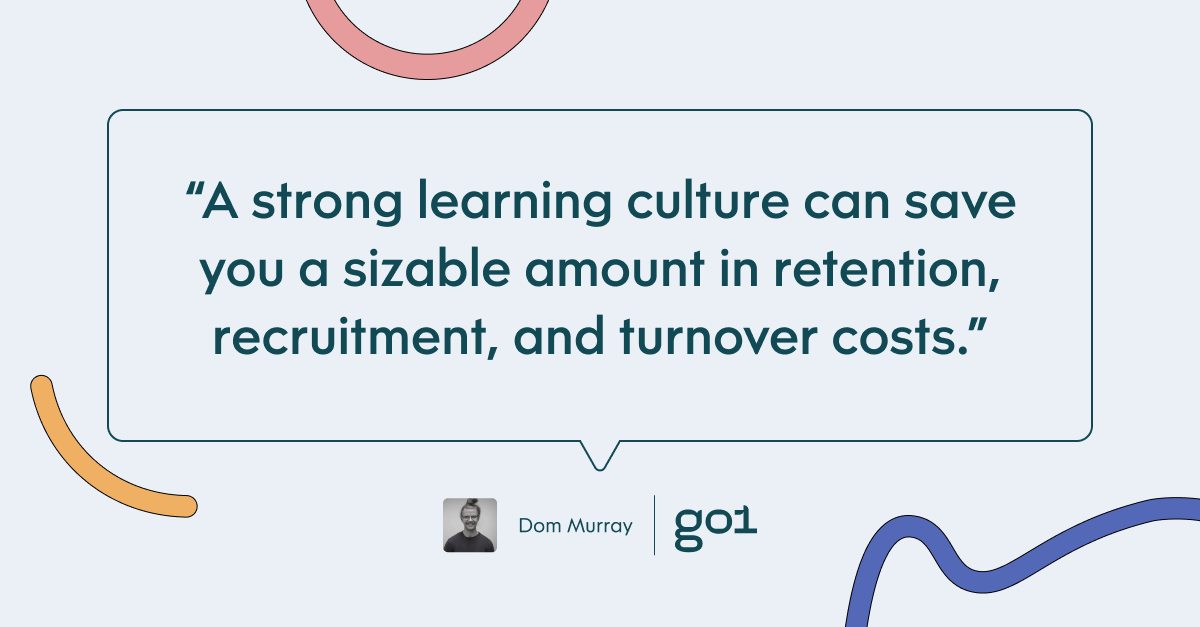 Further, companies that invest in L&D have a 24% higher profit margin than those that spend less on training. Finally, employees who receive regular professional development opportunities are 15% more engaged. 
Thus, companies with a well-thought-out professional development program are likely to have higher retention rates, better profit margins, and more engaged employees. Who doesn't want that?
How to motivate your team to invest in their professional development 
The benefits of a strong professional development program are hard to ignore. With that in mind, let's move onto the how. The exciting news is that, in many cases, you don't have to do too much to motivate your team to invest in their professional development. Usually, they're already motivated and just need you to provide them with the right opportunities. In fact, 59% of employees say they already invest in their own upskilling.
Even so, there are always ways to motivate your team to achieve even better results. According to DeakinCo, one of the best ways to motivate your team is by aligning learning value and business value. As they explain, "as you define what your organisation wants to achieve, work from a high level to ensure your human resource planning – incorporating employee learning and growth programs – aligns with your strategic goals. By taking this top-down approach, your HR development initiatives will align with your goals, and your entire organisational culture will value employee development and learning." 
Similarly, Nav advocates for a culture of knowledge sharing to motivate employees, explaining, "employees exposed to a 'learning culture' will benefit from an improved mindset while developing a stronger sense of self-worth, ownership, and accountability. Together, these things can provide the intrinsic drivers that your employees need to complete development tasks."
Other potential methods to motivate your employees to invest in their professional development include: formalising your L&D strategy, conducting regular performance reviews, incentivising employee development, personalising training programs, offering mentorship opportunities, and fostering a culture of career advancement and upward mobility. 
Want more? Here are five concrete ways to empower your team to invest in their professional development. 
5 ways to empower your team to invest in their professional development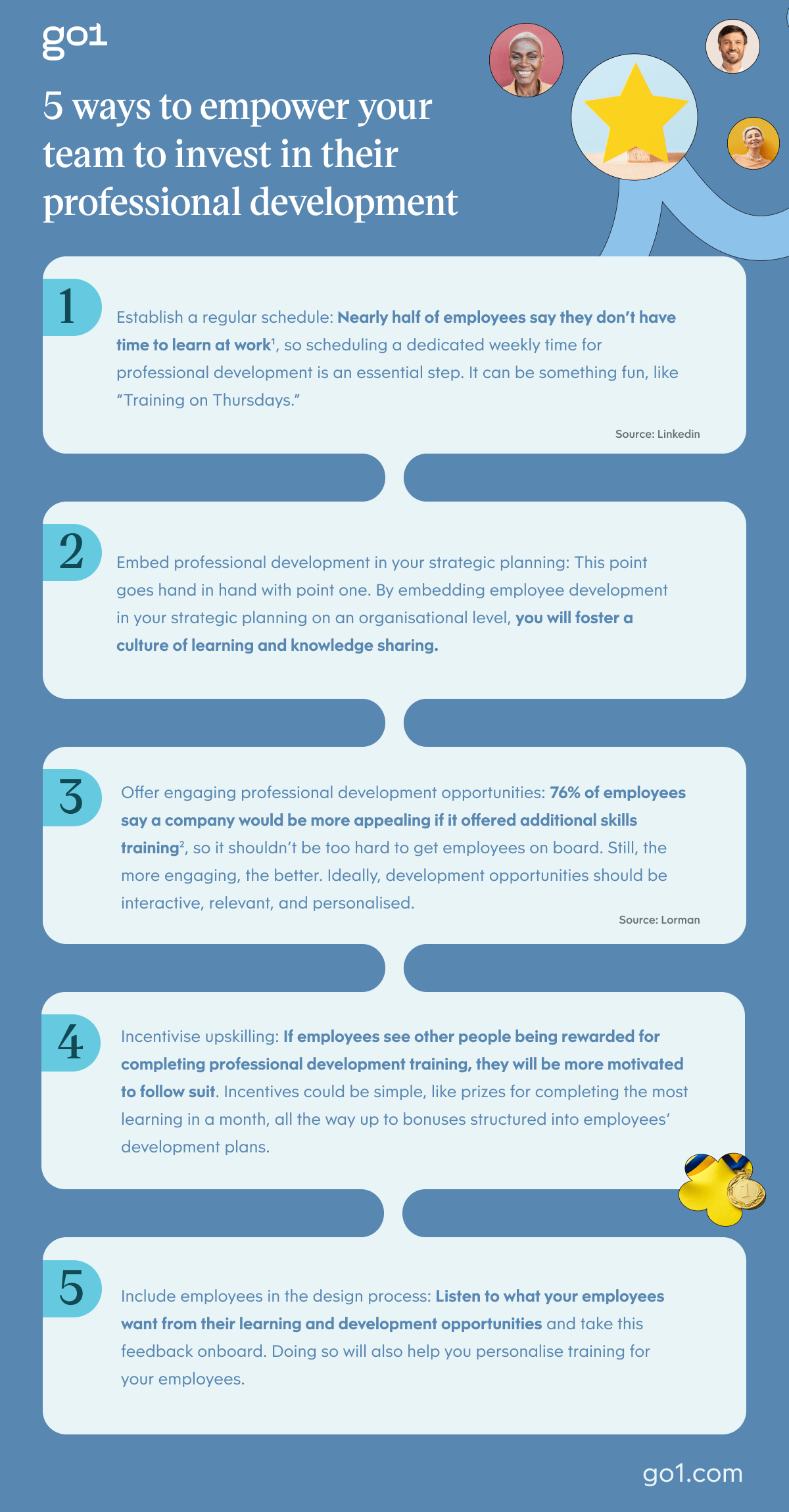 For more insights, be sure to subscribe to the Go1 newsletter to stay on top of all the latest L&D trends. Or, you can book a demo today to find out how Go1 can help with your team's learning needs.