In a relatively short space of time, the outbreak of COVID-19 has resulted in significant changes to the working day for many people. Nobody is sure when, or if the workplace will return to what it was.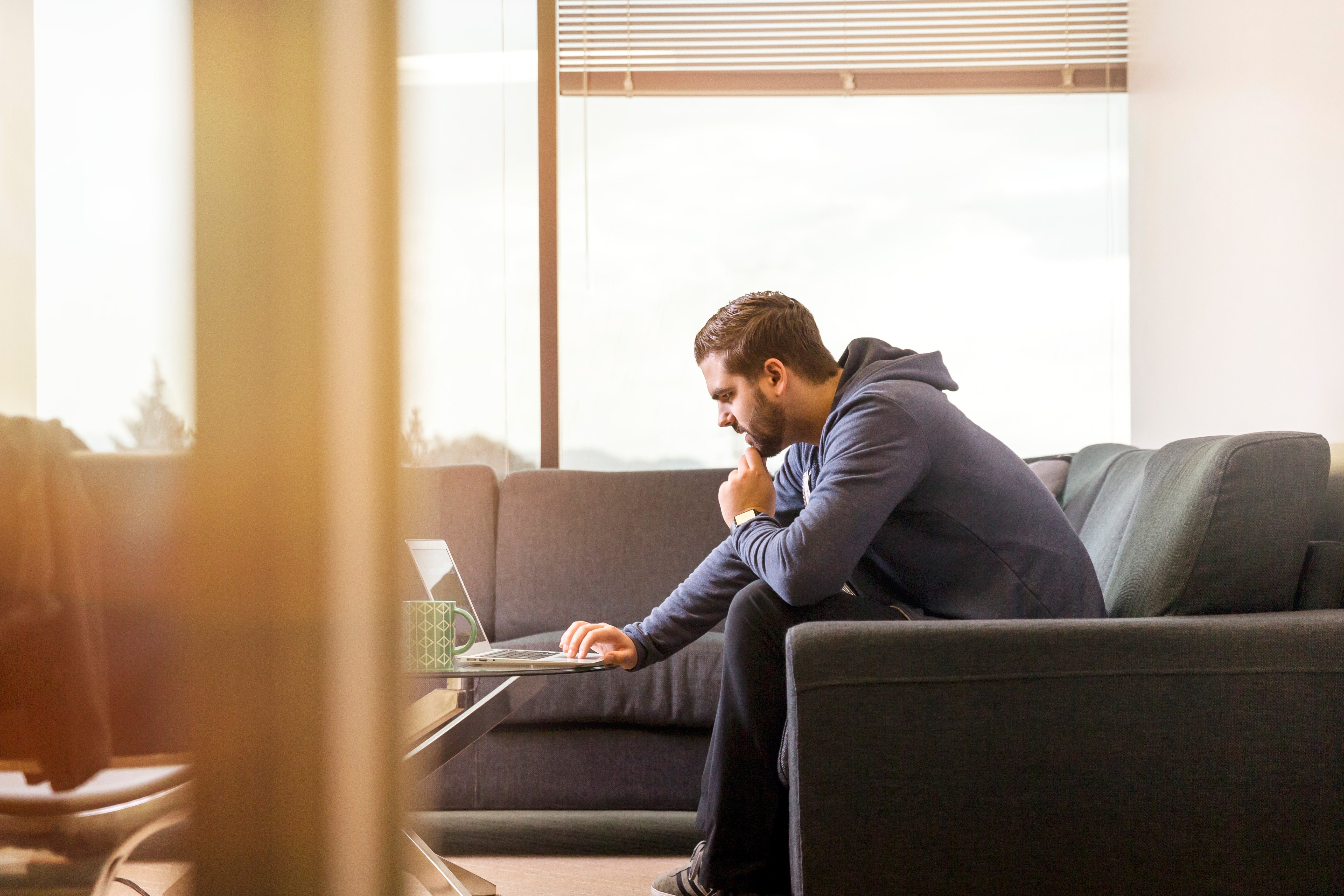 In these uncertain times, we all have to learn new ways of operating at work. Those already accustomed to working from home will have techniques for remaining engaged. For those new to the process, it will be a challenging adjustment. 
Here, we outline the ways you can lead your team through the transition, helping them to stay socially connected.
Why focus on social interaction?
Working with others has many benefits. We can collaborate more efficiently, connect with others, and their intentions are more apparent.
According to research, 93% of communication occurs nonverbally, through body language and tone of voice. Only seven percent of understanding is received through words. This data shows how much we are missing out on when using email and messaging platforms instead of talking to each other face-to-face. 
Social interaction is also essential for learning. According to the 70:20:10 model of workplace learning, 20 percent of what we learn happens when we engage with others. 
While employees can use instant messaging platforms to converse, it is crucial to be aware that much of what is said is lost, and misunderstandings could happen quickly without talking things through on a call. 
There are also plenty of ways to interact socially, but employees may not be accustomed to having informal chats or asking each other questions when working from home. It is essential to encourage your colleagues to keep talking to each other, and to interact as frequently as possible. 
Social isolation can also affect both mental and physical well being, although it is not yet understood why. 
Suggestions for connecting with team members
There are steps we can take to mitigate the adverse effects of fewer social interactions. I have outlined them below to help your team stay connected and to boost morale.
1. Check in with your team regularly
While many people adjust to their new work situation, team leaders need to check in regularly. Equally, you'll need to get the balance right and give employees enough space to complete their projects.
Some team members will need more instruction than others. Certain people will be happy to create their projects and self-initiate. Others will need a little more guidance, especially if they are young or in a more junior role. 
Some people are also more extroverted than others. These team members will most likely find the adjustment to working alone the most challenging.  Extroverts thrive on being around other people and may find it difficult to motivate themselves in isolation. 
2. Encourage your colleagues to have informal catch-ups
Even if you are busy, it is critical to keep up team morale. In the office environment, informal conversation and socializing happen incidentally, because you are in the same physical space. When working online, most interaction is organized and often formal. 
While this saves time to focus on work, we do lose something if we don't allow some time for chats about the weekend or life in general.  These kinds of conversations are also essential for team morale and mental health.  
3. Ask those who already work at home for their advice
In many companies, some employees will already be used to working from home. It could be helpful to chat with these people and ask them how they manage socializing with their colleagues online. They have the experience and could share it with others who aren't so used to working outside the office. 
If any team members are struggling, you could buddy them up with a seasoned remote worker to ask for advice and help them adjust to the process. 
4. Organise an end of week call
While it is relatively easy with modern technology to connect with a team member or a small group of people on a conference call, it can be harder to get the whole team together. Team members might be used to after-work drinks on a Friday night, or regular dinners with colleagues.
In this case, it might be worth putting it to a vote and seeing whether your staff would like to do an end of week call. Using video call software, everyone can dial into the call. Employees who feel comfortable could take it in turns to lead the call. This strategy works well to connect the remote members of the team at Go1!
5. Make an extra effort to interact with people 
When at work in the office, we organically interact with people we sit next to, or people on other teams. We might pop to the kitchen to make a coffee or tea and have a chat with our colleagues.  When working from home, particularly if you live alone, this is unlikely to happen. You might go the whole day without speaking to anybody.
Being social when working remotely requires more effort. You won't just bump into people, so you need to organize catch up calls, and initiate conversation more than you otherwise might.  
Equally, if you know a colleague who is working from home and living alone, check in with them more regularly or give them a call. Just five minutes of conversation might make a real difference to their day. 
For more insights, be sure to subscribe to the Go1 newsletter to stay on top of all the latest L&D trends. Or, you can book a demo today to find out how Go1 can help with your team's learning needs.
Sophia is a freelance writer who specialises in thought leadership, opinion pieces and content creation for learning publications. Her work focuses on the latest research in learning theory and practice. She regularly contributes articles on workplace learning and personal development to the Go1 blog. You can connect with her on LinkedIn.