With the right resources, your leadership team can develop an online training program that gets your staff excited about learning. Whether employees need new or additional skills and knowledge, an LMS helps your administrators and managers prepare their teams for a successful career.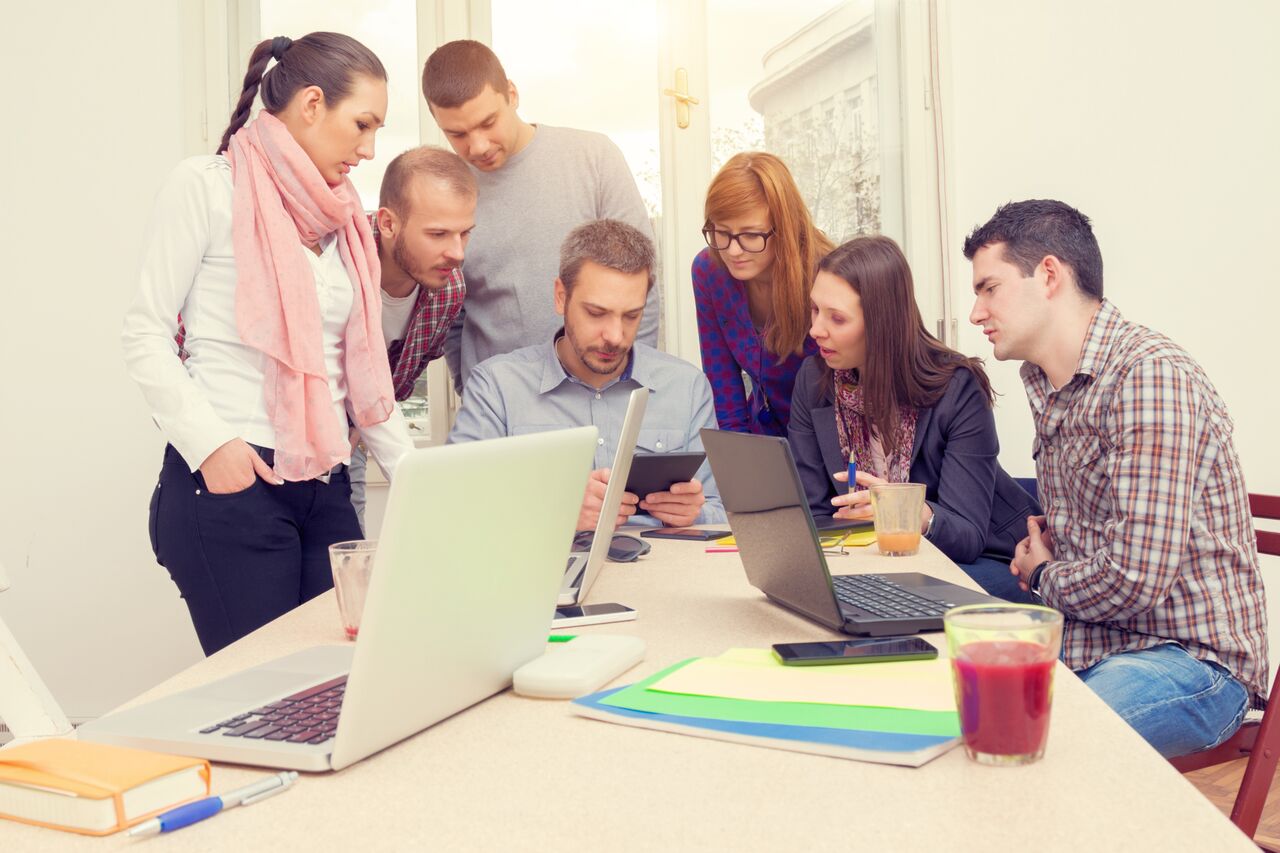 What is an LMS?
An LMS (or Learning Management System) prepares your company to move from the more traditional classroom or in-person teaching method to online learning. Although companies use this system for a variety of reasons, the primary objective is to give your administrators and managers quick and easy access to a wealth of courses that benefit their teams.
An LMS has two distinct roles. First, it serves as the source where employees go to complete online training. Second, it is the resource for your leadership teams to select appropriate topics for their staff. For each course that an employee finishes, the individual's direct supervisor or manager can maintain a log of accomplishments.
Preparing for an LMS
The great thing about a reputable LMS platform is that it benefits employees and leaders alike. Used by a multitude of industries, this system gives anyone who completes courses a definite advantage. Keep in mind that along with workers who perform various tasks on-site, an LMS is excellent for anyone who travels for business or telecommutes.
For your company to get the most from an LMS, it is essential for your managers and administrators to identify the training needs on a department-by-department basis. Whether for HR, sales, marketing, customer support, technical support, or another department, each member of your leadership team would start by outlining the objectives for eLearning. From there, they would choose the appropriate courses and then formulate a plan for scheduling.
Types of LMS
Cloud-Based – The cloud hosts some LMS platforms. In this case, both your leadership team and their staff would have a username and password. Because there is no software to download and the fact that authorized people can access the system from virtually anywhere, this platform has several unique benefits.
Self-Hosted – A self-hosted LMS is what it sounds like, meaning your company would download the required software and then access it from within the organization. While this type of system provides more customization and creative control, the downside is that you would likely have to pay for updates.
Desktop and Mobile Applications – While a desktop LMS installs on standard computers, a mobile LMS comes in the form of an app downloaded and is accessed from a smartphone or tablet.
Small, Medium, and Large LMS – There are also LMS platforms designed specifically for certain sizes of companies. For instance, if you have a large organization that consists of hundreds, if not thousands, of employees, you could go with a large LMS platform that would streamline the monitoring aspect of eLearning.
Freelance Work – An LMS platform for freelancers is also available. With collaboration tools built in, this system is ideal for individuals who work with many different customers and provide a broad range of deliverables.
Primary benefits of an LMS
Safe Data Storage – If you offer a lot of training opportunities for your employees, there is an excellent chance that your managers and administrators struggle to keep all the course records organized. Storing a significant volume of data safely is another viable concern. With the right LMS platform, you do not have to worry about either one. Instead, everything that your leadership team organizes for its staff remains on one encrypted site.
Monitoring – A top-rated LMS has both analytics and reporting built into the system. With that, your managers and administrators can keep track of the training courses completed, as well as how each team member did on any given topic. Your leaders can use the progress and performance information generated to identify teams or individuals that require more or perhaps different training.
Resource Allocation – Another reason for using an LMS platform is that your managers and administrators can allocate eLearning more effectively. As an example, if one aspect of the current online training program does not meet expectations, they can make the necessary changes. If your company has employees working in more than one city, state, or country, your leaders can deploy online courses to ensure that everyone receives the same training.
Personalization – Although your managers and administrators can choose several courses for everyone across the board to take, with so many topics, they can also personalize the eLearning experience. In other words, if just one employee feels challenged in a specific area, that person's manager can select a course specifically for that individual. If the sales department struggles to meet goals, the manager of that department can choose courses for the entire staff.