The adage "time is money" is no secret to the United States' $60 billion corporate learning industry. It's also known that historically, many training programs have been viewed as "one-size-fits-all," with facilitators simply going through the motions of the mandatory training process. A recent Forbes article reported that only 10 percent of corporate training initiatives are effective.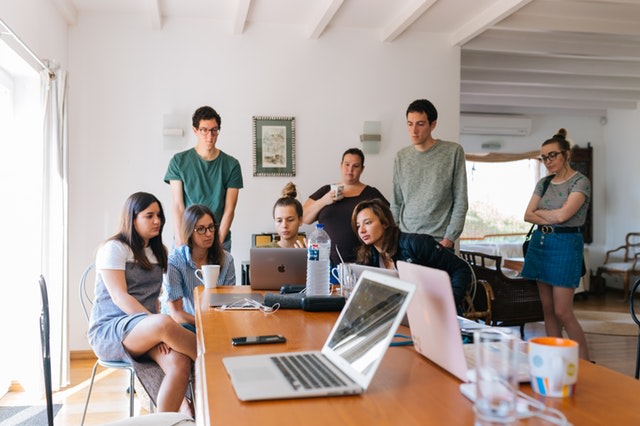 One area of training that is incredibly important from a legal perspective – and to your company's bottom line – is compliance training. Depending on your industry, this area may be highly regulated. You may face rules on the type of content provided in compliance training and how many employees are required to participate in and pass the training. That's a tough goal to achieve, especially when the training content can be uninspiring and disengaging.
How can you make compliance training more engaging, and ultimately more successful, despite legal regulations? Consider implementing technology.
As technology advances and more training programs are offered partially or completely online, industry innovators can use tools like adaptive learning and gamification to make the process more successful and engaging. We shouldn't view compliance training through a different lens than onboarding – so why not use existing technologies to revamp these trainings, too?
Adaptive Learning
Last year, the Education Technology Industry Network of the Software & Information Industry Association valued the EdTech market at $8.38 billion – and that's just for PreK-12. In addition to the many apps, digital assessments and technologies available, personalized learning has contributed to this growing market.
Adaptive learning is made possible by algorithms and machine learning that recognize what users already know, what they need to learn and how best to learn it. Benefits include increased control over learning material, higher learner engagement and confidence, increased knowledge retention, and higher pass rates. Adaptive learning is the future of education – and for corporate compliance training.
Learning platforms often use tagged content or quiz results to alter content, but new-to-market analytics and algorithms can help L&D managers apply true adaptive learning to training and compliance content. When machine learning recognizes that an employee already has a basic understanding of the content, the employee can save learning time by starting at a more appropriate level, focusing on content that will truly benefit them, rather than using across-the-board introductory materials.
Perhaps most importantly, predictive and prescriptive analytics have the ability to track behavioral patterns – such as when a user re-reads passages several times, rewinds videos, skips back and forth, or passes through a learning unit – to identify employees who are not likely to pass the training. By identifying these employees early, platforms can adapt training content automatically to increase pass rates, improve knowledge transfer and save time.
Gamification
Millennials grew up in the digital age, with computers, cell phones and video games at their fingertips. Technology might not come as second nature to all learners, but for millennials, digital is their way of life. In fact, 78 percent of millennials feel that the use of technology in the workplace makes them more efficient, according to PwC.
A recent report by U.S.-based global market research and consulting company MarketsandMarkets suggests that gamification can "align the motivation of the employees… to derive the desired actions and results from them."
But how? Gamification is engaging, motivating and inspires creativity. It can make repetitive training content more exciting. Goals and rules are defined, and progression is based on merit. Training milestones are achievable and can be displayed on a training leaderboard for friendly competition.
In 2013, select Applebee's franchise locations used gamification in the workplace to promote new menu items and teach employees about workplace rules and safety. Employees received points and prizes, and winners were recognized throughout the restaurant. As a result, customer service ratings improved at the top performing franchises. Staff felt more motivated, and long-term retention improved.
Whether in the food services industry, banking or manufacturing, compliance training can be made more efficient and engaging through the use of technology. Adaptive learning helps trainers deliver the most relevant content to each learner, and gamification makes the training fun and exciting.
Josh Bersin of Bersin by Deloitte has said that corporate training is "one of the most important (yet often least respected) parts of business." But innovations are changing the industry for the better, and you can make a difference in your employee training with these investments.