Multiple industries must follow compliance laws and regulations. Not doing so could result in receiving a citation, which leads to further problems. As a responsible owner, you want to do everything you can to avoid having an industry or government agency cite your business.As a responsible owner, you want to do everything you can to avoid having an industry or government agency cite your business. This is one reason why online training courses are a critical tool at your disposal. When you use the best source of material, you can avoid costly consequences.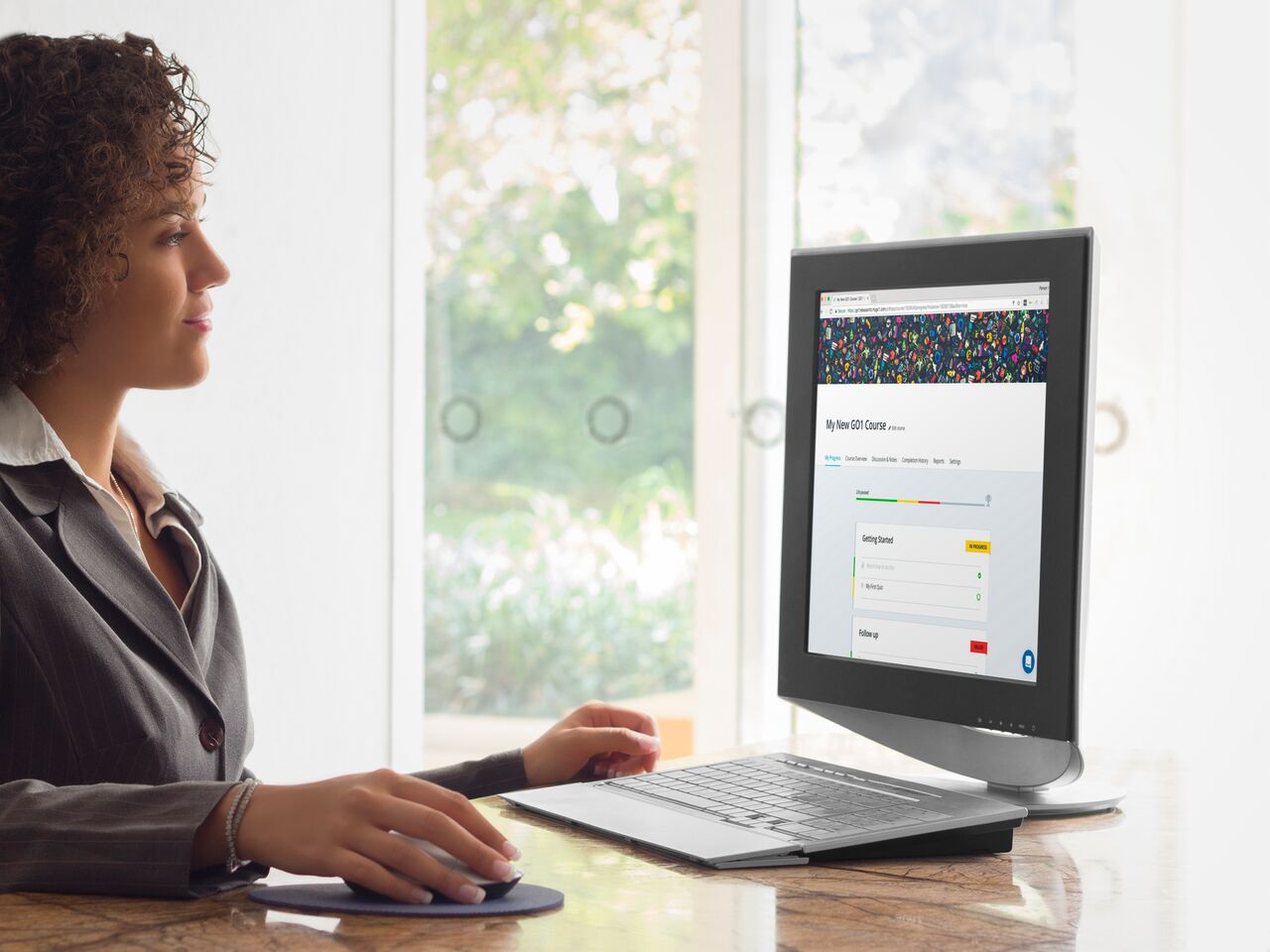 Mandated Compliance
Staying compliant means your organization conforms to set regulations, policies, and laws. The goal is to meet all mandated compliance requirements to avoid receiving a citation. A violation is bad enough, but in response to that, a lot of negative things can happen. You need to understand that compliance regulations, policies, and laws cover many areas, including internet use, financials, manufacturing processes, materials and substances used, human resource policies, importing and exporting, employee safety, and more.
For your business, it is critical to learn what regulations, policies, and laws apply and then make any necessary changes to ensure it is 100 percent compliant. For companies based in the United States, employers can visit the Small Business Administration website, which provides a single point of access to information and government services to help them remain compliant.
OSHA Standards
OSHA (the Occupational Safety and Health Administration) dates back to 1970. Congress created this organization to ensure safe and healthy working conditions through a set of enforceable standards. To accomplish those goals, OSHA develops extensive training materials, offers outreach programs, educates employers, and helps both employers and workers whenever needed.
Compliance enforcers and requirements vary to some degree depending on the type of industry and the regulation, policy, or law. However, keeping employees safe has no boundaries. Although the risk of injury is significantly higher for manual labor jobs, this is something that can happen even in a two-person office. For that reason, it is imperative that you adopt policies that guarantee compliance, thereby dramatically reducing the possibility of someone sustaining an injury at work.
Although OSHA has compliance mandates specific to different industries, all business owners should take the time to review the basic standards under "general industry." This standard, known as 29 CFR 1910, serves as a foundation for a typical work environment.
Following are a few examples of the top OSHA violations.
Fall Protection (Construction) – While someone can fall and sustain an injury in any work environment, this risk affects the construction and similar industries the most. As a way of protecting workers from fall-related accidents, OSHA created two unique sets of standards. While one of the fall protection standards applies specific to the construction industry, the other is for all remaining industries.
Respiratory Protection – This compliance standard applies to industries with a risk of employee exposure to gasses, sprays, dust, smoke, fumes, or vapors. For compliance, employers must create, maintain, and enforce a protection program specific to respiratory accidents. They must provide workers with a proper correct breathing apparatus and train them on safe use and maintenance. Also, employers must monitor workers to ensure they follow instructions.
Hazard Communication – This OSHA standard helps prevent injuries to workers who are exposed to chemicals. For employers to remain compliant, they must create and implement a written program about hazard communication, including a list of all hazardous substances used by the company. Employers must also share this information with employees and provide training on dangerous substances, the proper use of chemicals, and the appropriate steps to take for protection.
Other OSHA standards cover electrical wiring, scaffolding, ladders, machine guarding, powered industrial trucks, and more.
OSHA even has compliance mandates in place for employee medical records. Under section 1910.1020, employees, their designated representatives, and government officials should always have access to specific records for both exposure and medical care. According to this standard, approved requesters can gain access to files within a reasonable amount of time, at a reasonable place, and in a reasonable manner.
Along with reviewing the material provided by the Small Business Administration, you as a business owner should perform self-inspections on a consistent basis to ensure your company is 100 percent compliance. For instance, inspect walkways to make sure they are clutter-free. Also, have a nonslip material applied to the floor, fill any cracks and holes, remove any protruding or sharp objects, clean up spilled materials immediately, and so on.
For employee safety, regardless of the size of your company or industry, remain compliant with OSHA standard 1910.36-37 for emergency and fire prevention action plans. Included in that are a fire alarm system, fire suppression system, nonlocking doors, more than two exit routes, clearly marked exits, and more. Along with developing and implementing a plan for compliance, you must disseminate the information to all workers.
Potential Consequences of a Compliance Citation
If your company is noncompliant with OSHA and other enforceable standards, you could receive a fine up to $10,000, depending on the specific violation. Especially if you have a smaller business or have only recently launched one, a single citation could prove disastrous.
There are also criminal penalties to consider. For instance, a citation for wrongful disclosure can result in a fine of as much as $250,000. In fact, imprisonment is a consequence for some violations. Not only that, but releasing nondisclosure information or not maintaining HIPAA compliance could cost you millions of dollars in fines.
Citations could have a severe impact on the reputation of your company, as well. You could struggle to find employees willing to work for you out of fear of sustaining an injury or worse. There is also the risk of losing customers. As you can see, staying compliant is critical for the safety of your employees and the success of your business.
How Training Courses Help
Go1 is the leading source for online training courses, including those that cover every compliance topic imaginable. As they are created and often presented by industry and government experts, you learn directly from someone with extensive knowledge. Visit our site today for courses on compliance issues to protect your workers and business.