More and more companies are embracing eLearning as a path to improving employee training and boosting customer experience. It makes perfect sense, because these are two critical aspects of business. Here is how online learning impacts your bottom line.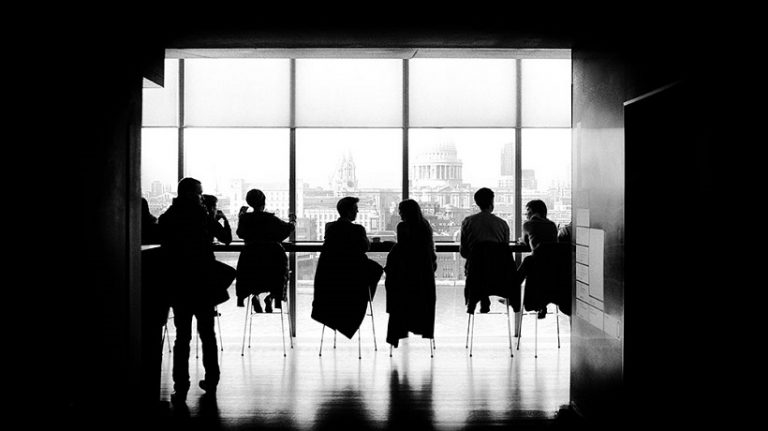 Employee education is directly correlated with lower rates of turnover within companies and ongoing education has been proven to dramatically improve productivity (and profits) over time. The data is in and the message is loud and clear: Businesses that take the time to educate workers through eLearning have a higher percentage of becoming industry leaders than those that don't. Not convinced yet? Check out these 4 ways in which eLearning impacts your bottom line:
eLearning Helps Boost Sales 
eLearning is one of the fastest and easiest ways to educate your sales reps about your products or services and it's one of the most effective ways you can help them improve their overall sales skills. It's no secret that a more informed sales team equals a more effective one. When your sales team is more educated about what it is you are offering then they'll be better equipped to convey your value to customers and close the deal.
eLearning can lead to improved sales conversions and lower costs per customer acquisition – two key metrics that are vitally important to the overall health of your company. Ultimately, when your customers understand what sets you apart from the competition then they'll be more likely to choose you over someone else and this is what eLearning can do for your sales force.
eLearning Helps You Save Money
In the beginning organizations were skeptical, but over time the statistics became too clear to ignore. Now more and more companies are discovering that eLearning is significantly more cost effective than traditional employee training programs. With traditional training, for example, not only are you forced to cover the cost of the course creation and the implementation of training but you will also be facing periods of reduced productivity while groups of employees are packed into conference rooms to complete the course.
eLearning, on the other hand, provides you with a more manageable and affordable solution. Workers can go at their own pace rather than completing the training in groups and this means productivity will not take such a dramatic hit. Not only will you save money, but your staff will be able to maintain output and keep profits streaming in.
eLearning Is More Efficient
According to this study conducted by the Journal of Online Learning and Teaching, eLearning gives companies a more efficient solution for delivering training when compared to traditional training methods. The primary reason? In-person training is slow and very one-dimensional when it comes to the eLearner's experience.
eLearning, on the other hand, offers a wide variety of dynamic instruction possibilities that are more engaging and motivating to employees. Popular eLearning training delivery methods can include video demonstrations, interactive quizzes, surveys, Q&As, and webcasts – all of which keep the learner more involved in the process.
Another reason why eLearning is more efficient than traditional methods is due to the accessibility of the material. While live training is a "one time only" experience, eLearning allows you to provide access to the essential material on an ongoing basis. This in turn improves retention and –more importantly– application of the material. When your learners can implement their training faster, than all of your processes run smoother and this directly translates to bigger profits over time.
eLearning Is More Flexible And Convenient
Mobility is a 21st century concept that has revolutionized the modern workforce and this is no more obvious than with eLearning. Now your employees can have access to training material from anywhere in the world – all you need is a laptop and an internet connection and they can participate. This means that employees can undergo training from home or on a remote location – and at a time that works best for their work schedule.
Convenience and flexibility are two factors that employees are looking for when they choose a company these days, and happy employees mean less turnover and more productivity. Plus, employees that are happy with their training options will be more likely to pay attention and retain the information itself, which translates to dramatically improved performance over time. Obviously, your balance sheet will reflect it if your employees are more committed to their performance.
Final Word
eLearning gives you more and better options for training your employees, hands down. It's also a surprisingly easy way to increase productivity, improve your sales processes, and invest in the happiness of your team at the same time. If you're looking for a way to "take things up a notch" at your organization, then an online learning program might be exactly what you're looking for.