Have you noticed a number of your workmates wearing orange to work today? They're most likely showing their support for Harmony Day, a day for people across Australia to acknowledge and celebrate the country's cultural diversity.
With 49 per cent of Australians born overseas, or with at least one parent who was, Harmony Day is an opportunity to pay cultural respect to everyone who calls Australia home. Held each year on 21 March, the day is an important reminder of the need to promote a sense of inclusiveness, respect and belonging, in our schools, workplaces and broader community.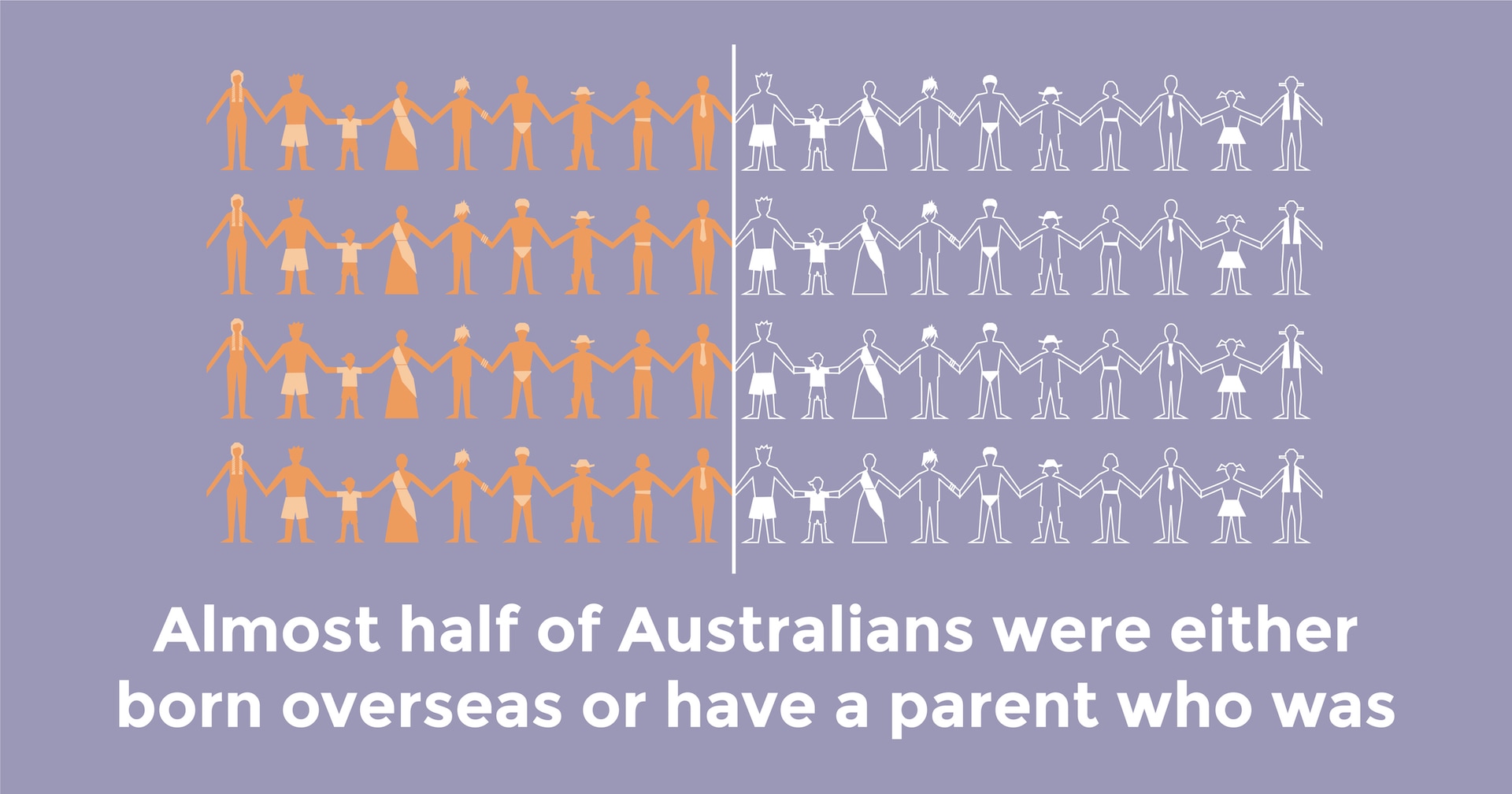 While it's vital that we work to encourage inclusiveness and diversity every day of the year, Harmony Day serves as a strong call-to-action to generate ongoing discussion around this issue. It prompts each of us to think about and reflect on how we approach cultural diversity in our own lives.
Supporting cultural diversity in your workplace
By respectfully acknowledging Harmony Day in your workplace today, you can show your support for the many diverse backgrounds belonging to this nation and making it a better place – from the traditional owners and custodians of this land to those who have come here from various countries across the world.
On this day, employers and CEOs in particular are urged to reflect on their company's approach to diversity. If you're an employer or manager, take a realistic look at your organisation: how are you working to promote a positive and diverse work culture? Are you fostering a sense of belonging for staff, across all cultures, religions and backgrounds?
Businesses perform better when individuals feel included. When employers show that they are strongly committed to supporting diversity, it leads to a far more open, respectful and inclusive organisational culture and work environment for all.
Creating strong policies around cultural discrimination
HR managers must also play a significant role in preventing and addressing workplace discrimination. For all HR professionals, it's vital that you have a clear understanding of your company's position on cultural discrimination and harassment, so you can support staff on this issue.
Australian employers should have zero tolerance for cultural discrimination in the workplace. Yet even today, too many people in this country continue to experience prejudice and unfair treatment because of how they look or where they come from.
With Harmony Day also coinciding with the United Nations International Day for the Elimination of Racial Discrimination, today is a clear, strong reminder to make sure you've developed solid policies around these areas and are implementing them across your organisation.
Wearing orange to show your support for Harmony Day
Still wondering why people are wearing orange to work?
According to the Harmony Day website, orange "signifies social communication and meaningful conversations… [and] also relates to the freedom of ideas and encouragement of mutual respect." Carry these thoughts with you today. And why not choose to wear something orange, to show your respect for cultural diversity and support for an inclusive Australia.
By actively celebrating Harmony Day you'll be helping to reinforce the day's key message – which is simply that 'everyone belongs.'