Over the past year, Go1 has been making continuous enhancements to how individuals can learn in the flow of work with the Go1 Learning app for Microsoft Teams, while also enabling content to be more accessible through our integration with Microsoft Search.  
Today, Go1 is thrilled to announce that we were included in the Microsoft Build Conference, where our upcoming integration into Outlook was featured with Microsoft's Universal Actions. Through this enhancement, Office 365 customers will soon be able to leverage automated prompts to learners after content is shared in Teams.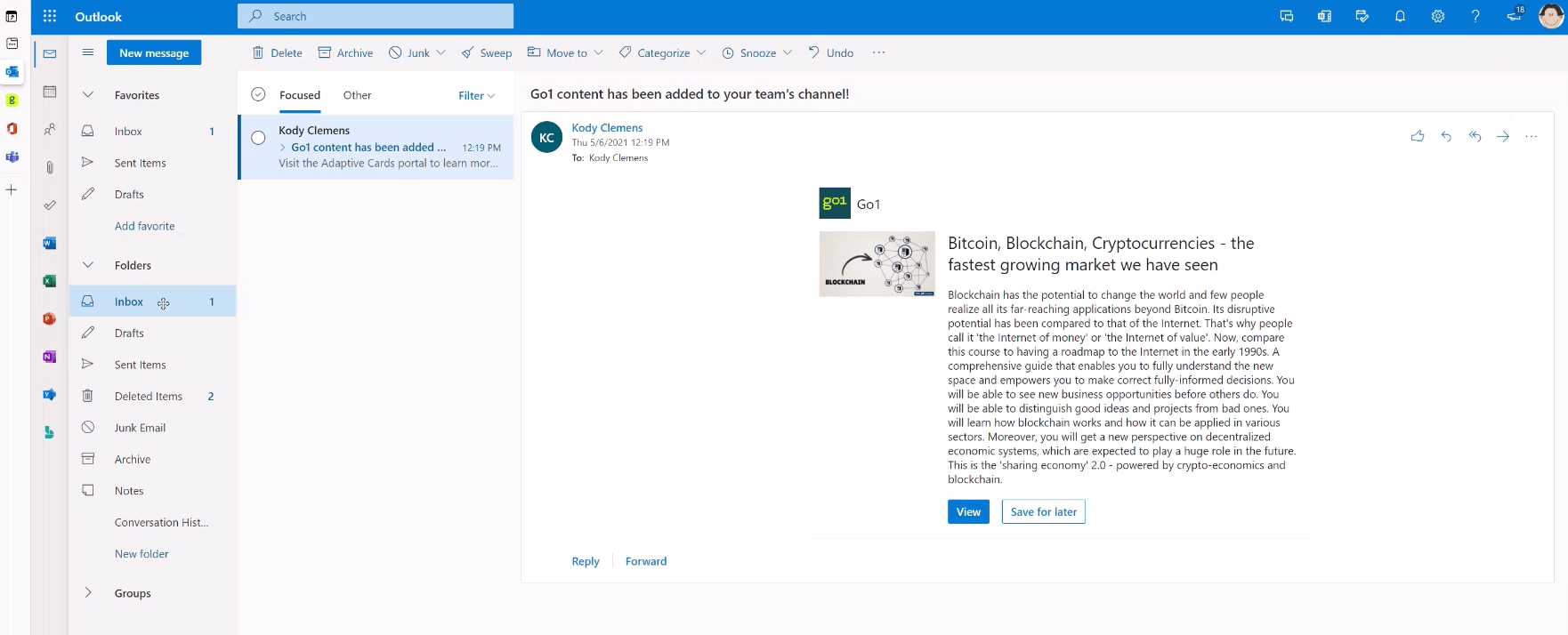 In the example shared at Microsoft Build, when learning content is shared to a channel in Microsoft Teams, an automated email with a Microsoft Adaptive Card is sent to members of that channel. A learner can then opt to view the content immediately or save the content for later (which puts that learning content on the learner's "saved for later" list within Teams), all from Outlook. 
These types of experiences, which will be available to Go1 customers in the near future, drive greater engagement in relevant learning content for an individual. If you are looking to enhance the learning experiences you deliver, Go1 would love to speak with you about being a part of this new learning experience. Please reach out to support@go1.com for more information.