Over 20% of non-government schools get access to Go1's powerful training platform.
Go1, the world's largest on-boarding, compliance and professional development platform, has sealed a deal with CompliSpace, a leading provider of governance, risk and compliance learning, that will expand Go1's user base by more than 50,000 users and position it as a leading player in the school training space.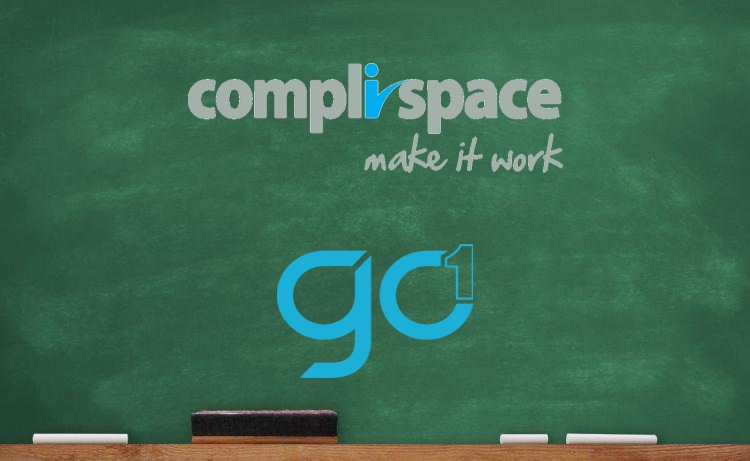 Under the agreement over 20% of non-government schools across Australia will have access to Go1's powerful training platform. This makes it easier for teachers and school administrators to maintain compliance policies and procedures in-line with legal requirements, provide access to teacher development courses and maintain records on training topics like child protection.
CompliSpace is a leading provider of Governance, Risk and Compliance and Policy Management programs, training and consulting. Its content and GRC platforms help organisations establish and follow policies and procedures in accordance with legal requirements. CompliSpace helps organisations across the education, financial, not-for-profit and commercial sectors, including over 20% of non-government schools and 25 education authorities in every state and territory.
The major appeal for CompliSpace is how Go1's platform lets teachers access content anytime, anywhere via mobile and desktop, as well as helping schools to maintain records on important topics like child protection, workplace safety, student duty of care and privacy. CompliSpace Child Protection Programs help to protect around 400,000 Australian students and the Go1 platform will help embed understanding of those policies and procedures among teachers, staff and volunteers.
Andrew Barnes, CEO and co-founder, Go1, said technology plays a vital role in the school sector.
"Education has always been something that is close to my heart. I'm working in the edtech space and my wife is also a primary school teacher. Being able to partner with CompliSpace means we can help more schools access some of the best content available to them. The school market is a place where helping teachers and education administrators can have a really big impact. We're excited to play a part in helping them do their role in educating the next generation of Australians," Andrew Barnes says.
In the past six months, Go1 has quadrupled its user base from 100,000 to 600,000, and now offers over 150,000 courses. The online learning and training marketplace also hosts over a quarter of a million learning assets, from videos to quizzes.
Mr Barnes' former school, Cannon Hill Anglican College in Queensland, is one of the 600-plus schools that will initially benefit from the partnership. Vice-principal Gary O'Brien said it will make compliance and professional development much easier.
"As a vice-principal, it's my job to make sure the school is staying on top of our legal obligations when it comes to compliance. It gives us peace-of-mind to know that everything is updated automatically and we don't have to worry about staying abreast of every legal change. We've already been able to replace spreadsheets through the platform and our teachers will now be able to access all their training needs on their mobiles. It's a huge step forward. But most importantly, it's our students who end up benefiting through the knock-on effect," Mr O'Brien said.
James Field co-founded CompliSpace with David Griffiths when they saw significant inefficiencies in the way schools and other sectors were trying to manage their legal and regulatory obligations.
"The legal and regulatory environment within which schools operate is incredibly complex, particularly with the ongoing changes to child protection legislation around Australia.  We work with schools to ensure that their policies and procedures are maintained up to date with current laws, however policies on their own are not enough.  Introducing the Go1 platform will assist our clients to bring their policies to life and affect cultural change, which now more than ever is central to achieving compliance and managing risk." Mr. Field said.
Go1 will continue to help teachers and school administrators connect with the best content on soft skills, leadership training and instruction to help them do their role in educating the next generation of Australians. Over the next 12 months it's estimated that Go1 will grow its market share in the school training space by an additional ten per cent.
About CompliSpace
CompliSpace is a national, leading provider of governance, risk, compliance (GRC) and policy management solutions across a targeted range of industries in Australia. Our mission is to simplify risk, compliance and policy management so that organisations can focus on their core purpose.
The primary industries we help are Education (Non-Government Schools), Commercial (Financial Services and ASX listed companies) and the broader, Not-for-profit sector.