Go1 was recently reviewed by FinancesOnline, a popular independent B2B software review platform read by millions of businesses seeking to find the best software solution for facilitating their day-to-day tasks. After their team of software experts found our award-winning learning management platform exceptional for managing learners with ease advancing their capabilities, Go1 received their 2018 Great User Experience award.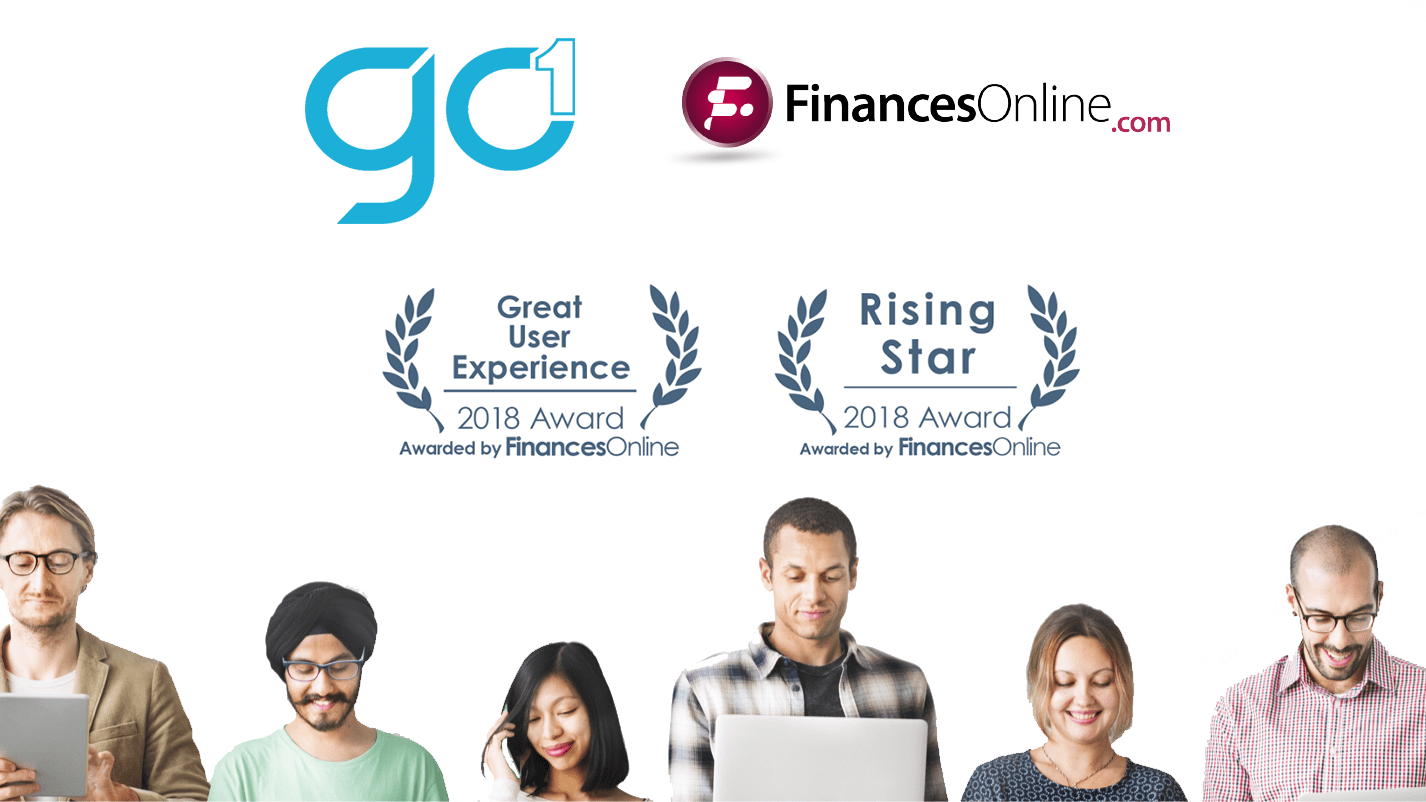 To be eligible for FinancesOnline's Great User Experience award in any category, including their top learning management software, a piece of software must offer an incredibly pleasing user experience for handling both simple and complex tasks. Specific elements FinancesOnline evaluates for this criteria include ease of use, interface design, and level of difficulty for product deployment. As indicated in FinancesOnline's review, Go1 was able to pass all these standards, thus allowing us to also earn a spot in their best LMS software companies of 2018.
In addition to the prestigious award, Go1 earned a positive mention in FinancesOnline's article on how much does LMS software cost. In the article, FinancesOnline acknowledged Go1 as a cost-effective solution that delivers great value for money.
Below are a few highlights from FinancesOnline's review:
Ideal for professionals seeking personal development or start-ups that wish to improve their employee's performance and capabilities.
Access to thousands of courses that help ensure all employees meet industry standards.
"Mobile-friendly interface" allows employees to access learning materials anytime and anywhere.
Custom courses enable businesses to create organization-specific learning materials.
Effectively track employee progress and gain access to reports for timely assessments.
Avoid learning interruptions with our always-online support team. "With Go1, you can rest assured that you can receive timely assistance," wrote FinancesOnline.
One of the key indicators of a product's success is positive user feedback, and it is great news that we announce our being a recipient of FinancesOnline's Rising Star award. Simply put, this award shows that Go1 has greatly increased in popularity on the market and is seen as a reliable learning tool by many companies.  
For more insights, be sure to subscribe to the Go1 newsletter to stay on top of all the latest L&D trends. Or, you can book a demo today to find out how Go1 can help with your team's learning needs.