Go1, the world's largest onboarding, compliance and professional training platform has partnered with Johnathan Thurston's newly launched academy, The JT Academy, that will establish itself as a leading national provider of outstanding employment initiatives and training programs aimed at health, wellbeing and education across Australia.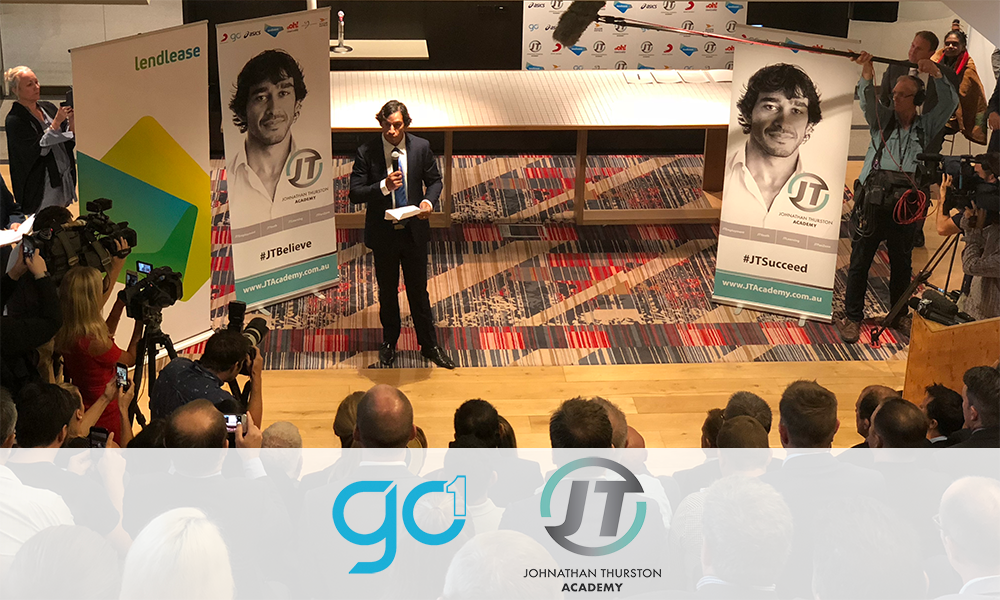 Go1 will power The JT Academy with its world-class technology platform to supply online learning content to support children, youth, adults and organisations across all industries to address the changing needs of individuals and organisations.
The Academy's key strength will be developing and delivering high-quality programs to individuals, equipping them with the right skills, knowledge and attributes to make a significant and positive future impact.
Using Go1, the Academy will offer courses that support each student to strive for their personal, learning and career goals. Key focus areas include:
Leadership Skills
Online Safety
Personal Development
Soft Skills
Stress Management
The effects of growing up disadvantaged go beyond the home environment. For the 1.1 million Australian children and young people living in poverty today, this can have a negative effect on their school lives and in-turn mean they are less likely to achieve educational outcomes (and in turn employment outcomes) required to build a better future for themselves.
According to a report on the Challenges of Education in Australia, disadvantaged students are on average 2-3 years behind in reading and math by the time they are 15 years old.
Andrew Barnes, CEO and co-founder of Go1, said partnership with The JT Academy was a natural fit.
"Inspiring education and learning is at the very core of what we do at Go1. We're excited to partner with an organisation like The JT Academy to help disadvantaged kids reach their personal, educational and career goals."
"The Academy is taking a unique approach to improving the lives and overall learning experience of Australian youths and we're excited to help play a part in it," said Barnes.
A spokesperson from the Academy said the partnership will enable them to offer their learning content to mass-users across Australia, helping youths across the country to reach their goals.
"We are thrilled to be partnering with a company like Go1 that is committed to improving lives through education and training."
For more insights, subscribe to the Go1 newsletter to stay on top of all the latest L&D trends. Or, you can book a demo today to find out how Go1 can help with your team's learning needs.