At Go1 we have grown a lot over the past year, and one of our biggest additions to what we offer our users is the Go1 Course Marketplace. Stocking over 100,000 course, our course marketplace is packed with some of the best learning content from some of the best course providers across the world!
With so many courses on offer at the click of a button, it can be tough to track down that perfect training program for your team, so we are going to take a look back at what our ten most popular courses were in 2016, and maybe you'll find something that your team should be learning!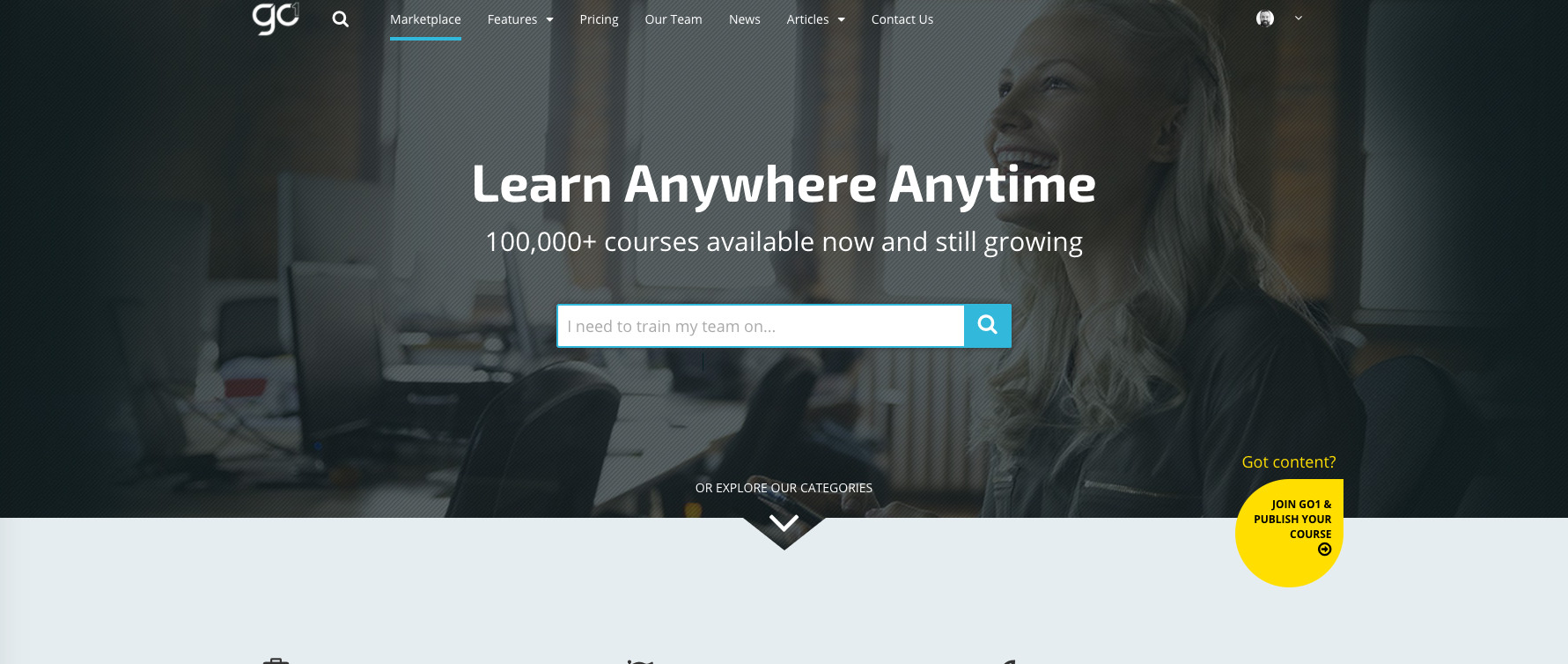 1 – Basic First Aid
Price: Free
Accidents can happen at any time and regardless of how many precautions are taken. When an accident happens, how you respond could be the difference between life and death. In this four-module course, you will learn about what to do in an emergency, including initial responses to injury situations, first aid guidelines, and best practices. The course also covers the AHA's 2010 Guidelines for Cardiopulmonary Resuscitation (CPR) and Emergency Cardiovascular Care (ECC), including both full and hands-only CPR.
2 – Listening and Leadership
Price: Free
A short course that introduces the importance of listening and internalising what others are saying before leading.
3 – How to Master Public Speaking
Price: Free
Many people would rather die than stand in front of a microphone. It doesn't have to be that way. This course will show that anyone can become a polished public speaker with practice. We've designed it for the person who wants to feel confident while powerfully delivering a message to any audience, large or small.
4 – Creating an Awesome Customer Experience
Price: Free
Social media is defining how companies interact with their clientele more and more and it is proving to be very powerful in making or breaking a company. In this course, you can learn how to harness the experience your client is receiving and turn them into a promoter of your company.
5 – Sexual Harassment Prevention for Supervisors
Price: Free
The pervasive, subtle, and sometimes ambiguous nature of sexual harassment, as well as its potentially devastating effects, make employee education on the topic a fundamental obligation for employers. In America, employee training is also mandated by law, both on a federal and a state level. This 2 hour course reduces risk and fulfills the requirements of California state law AB1825.
6 – How Horses Learn
Price: $79.99 AUD
Provided by Equitation Science International, this 60 minute online course introduces how horses learn, their natural behaviour, and principles to help you train successfully. It's designed for anyone who is involved with horses, whether you ride for pleasure or sport.
7 – How Play Ukulele in One and a Half Hours
Price: Free
Playing a guitar-like instrument in only one and half hour. Don't worry about knowing your music theory, the chords you need to know are simple, and that's all you need.
8 – Uber Analytics Test
Price: $25 USD
Provided my Udemy, this Uber Analytics Test is the second test in the entire interview for General Manager, Associate General Manager, Operations and Logistics Manager and Marketing Manager positions at Uber. If you pass the recruiter screen, the next step is to do this 2 hour timed online analytics test.
9 – Process Mining: Data Science in Action
Price: Free
Provided my Coursera, Process mining is the missing link between model-based process analysis and data-oriented analysis techniques. Through concrete data sets and easy to use software the course provides data science knowledge that can be applied directly to analyze and improve processes in a variety of domains.
10 – Drupal 8: Configuration Schema
Price: Free
Configuration schema is a tool to replace drupal_get and drupal_set in drupal 7 and bellow. It's has a lot of features to make developer deal with configuration easier. It's also written in yml format, so anyone can understand and write their own schema for the application.
Thanks for your support throughout 2016, and happy learning!