Here at Go1, we work to partner with high-quality content providers across various topics so that we can cover all our customers' training needs. That is why we're excited to introduce two content partners who are helping us provide training across the professional development, safety, and compliance training spaces.
Professional development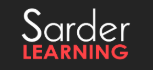 Sarder Learning offers over 200 courses and more than 450 byte-sized lessons on the world's best business practices, all available in Go1 Premium. Their content leverages the expertise from Fortune 1000 corporate leaders, Ivy League professors, and best-selling book authors, including:
Peter Senge - author of The Fifth Discipline and MIT professor

Henry Paulson - former US Secretary of the Treasury and former CEO of Goldman Sachs

Jeanne Beliveau-Dunn - Chief Knowledge Officer at CISCO

Tiger Tyagarajan - President and CEO at Genpact

Atefeh Riazi - CIO of United Nations

Jenny Dearborn - CLO at SAP
Safety and compliance
ERI Safety Videos is a US-based work health and safety content provider with over 580 courses in Go1 Premium. 

With over 30 years of experience creating employee training products, ERI Safety Videos produces courses that engage and motivate workers while delivering key safety lessons in an efficient manner. Their slogan, "Preventing Injuries Through Employee Training," reaffirms their commitment to creating safety training products that speak to real workers about the safety issues they need to know about to prevent workplace injuries. They believe that employee safety training products need to accomplish more than just OSHA compliance; they must also be powerful and motivational. 
ERI releases new programs four times a year, ensuring that their training is always fresh and applicable.
For more insights, subscribe to the Go1 newsletter to stay on top of all the latest L&D trends. Or, you can book a demo today to find out how Go1 can help with your team's learning needs.