Here at Go1, we work to partner with high-quality content providers across various topics so that we can cover all our customers' training needs. That is why we're excited to announce two new content partners who are helping us provide training across the professional development and compliance training spaces.
Our new content partners include:
SkillSolve
Trident Shield
This means that you will be able to access training from our new partners above as part of your Go1 Premium subscription for no additional costs.
Learn more below about our new Content Partners below!
Professional Development:
SkillSolve is a UK-based provider offering 15 of their fully accredited multimedia eLearning packages through Go1 Premium. All SkillSolve packages are developed, maintained, and supported by accredited trainers with over 25 years of experience in the field. The content is designed for self-paced learning and offers different levels of depth to meet learners' needs. The Introduction level typically entails 4-5 hours of learning while Foundation level requires 20-25 hours of learning, and Practitioner Level requires 35-40 hours of learning.

Compliance:
Trident Shield specializes in active shooter/active assailant training and workplace violence readiness and has partnered with Go1 to offer 3 of their stand-out Assailant Readiness courses now available in Go1 Premium.
Unlike many other training providers, Trident Shield focuses on creating a relationship with the learner and easing them into the difficult aspects of the topic. Their courses are much more in-depth than others available and provide a functional education on how to perform essential response skills, versus the typical training which stops at only what to do.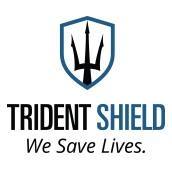 For more insights, subscribe to the Go1 newsletter to stay on top of all the latest L&D trends. Or, you can book a demo today to find out how Go1 can help with your team's learning needs.