Go1 is on a continuous mission to curate and build the most diverse and extensive global content library that meets the style of every learner. Today, we are announcing two exciting additions to our premium library, Coursera Guided Projects and virtual reality courses, both of which will support employees who learn best with an immersive, hands-on experience.  
Coursera Guided Projects cover a diverse range of skills, such as data analysis, design, software development, digital marketing, cloud computing, and more. A sample of titles includes Introduction to JavaScript, Learn and Design an Attractive PowerPoint Presentation, and Introduction to SQL Window Functions. Guided Projects leverage a short, task-based approach to help learners quickly build job-relevant skills using the latest tools and technologies. An embedded, side-by-side interface allows learners to practice what they learn while following recorded video guidance from expert instructors without leaving the Go1 platform. Each project can be completed in less than two hours. Studies show that if new information is not applied, we will forget 75% of it after only 6 days. This level of applied learning enhances the retention of information, promoting ongoing growth and development.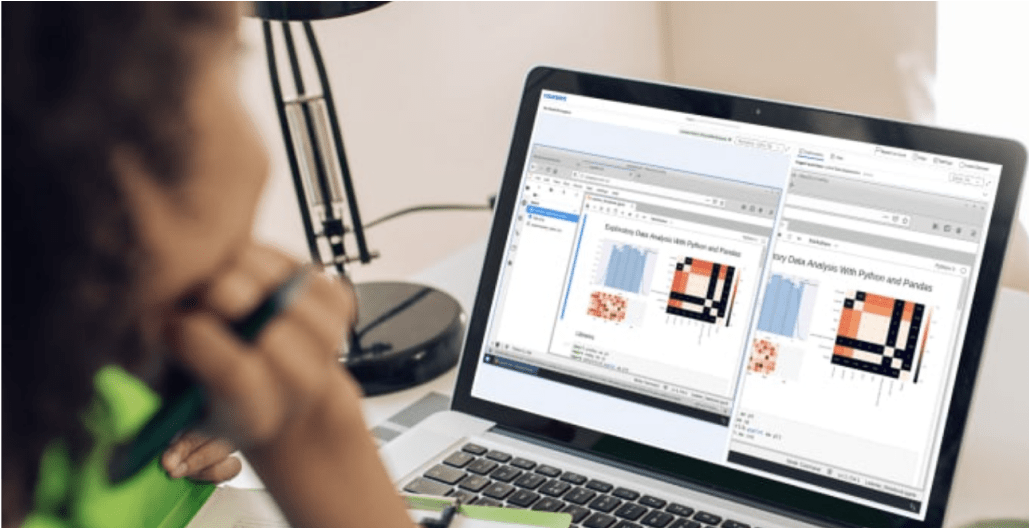 As a further extension of the Go1 offering, we have also expanded our partnership with ​​Talespin, a spatial computing platform powering talent development for the future of work, to add virtual reality courses where learners will be able to immerse themselves in learning in a comfortable, low-risk environment — perfect for learners who find themselves easily distracted. With immersive learning courses from iAM Learning, AMC, Chart Learning Solutions, and more, learners can upskill and apply their knowledge in a variety of soft skill topics like leadership, negotiations, de-escalation, and handling complaints. Whether learners access these courses through a VR headset or desktop, they can directly engage in learning and practice role-play conversations with virtual human instructors. VR training for soft skills can increase confidence in handling a situation by 275% because it provides a safe space for employees to practice what they've learned.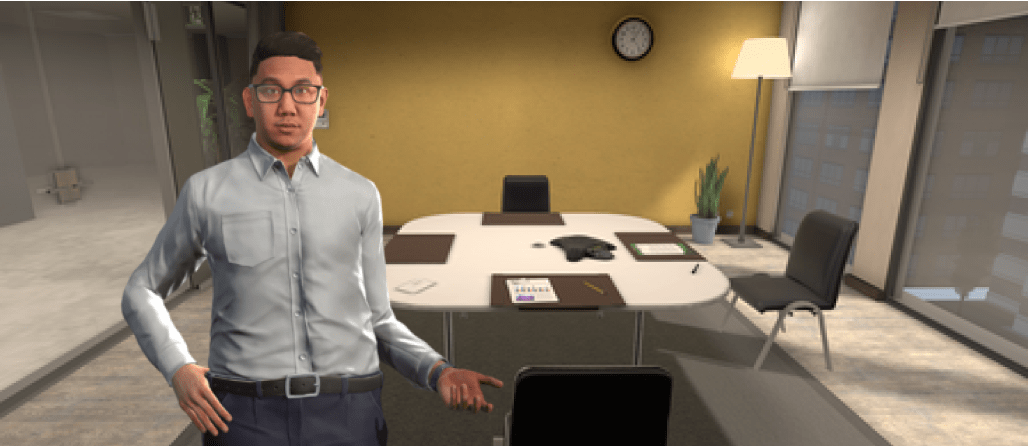 We are incredibly excited for this next wave of content as we continue to diversify our portfolio, expanding resources for organizations and their employees across the globe. If you want to get started, check out these projects and courses in the Go1 library today. 
Recommended Coursera Guided Projects 
1) Layering Techniques for Adobe Photoshop [Intermediate] 
Skills learned: Graphic Design, Computer Graphics, Adobe Photoshop.
2) Deploy a Website Container Image in AWS ECS and AWS Fargate [Beginner] 
Skills learned: Cloud Applications, Computer Architecture, Cloud Computing.
3) Creating an Interactive KPI Management Dashboard in Tableau [Beginner] 
Skills learned: Business Analysis, Data Visualization, Tableau Software.
Recommended Virtual Reality Courses 
1) Agile Leadership by iAM Learning 
Skills learned: Active Listening, Empathy, Other Awareness, Psychological Safety, Affect Regulation, Establishing Next Steps, Powerful Questions, Self Awareness, Analytical Thinking, Growth Mindset, Problem Solving, and Verbal Communication.  
2) Difficult Conversations (Handling Complaints) by Chart Learning Solutions 
Skills learned: Active Listening, Managing Difficult Conversations, Resolving Issues, Being Present, Problem-Solving, Empathy, Professionalism, and Trust. 
3) De-Escalation by AMC 
Skills learned: Active Listening, Empathy, Psychological Safety, Affect Regulation, Establishing Next Steps, Clarity, Framing, and Risk Awareness.