Totara and Go1 have teamed up to provide Totara Partners with the opportunity to provide their customers with off the shelf professional development and compliance training, as well as additional revenue stream.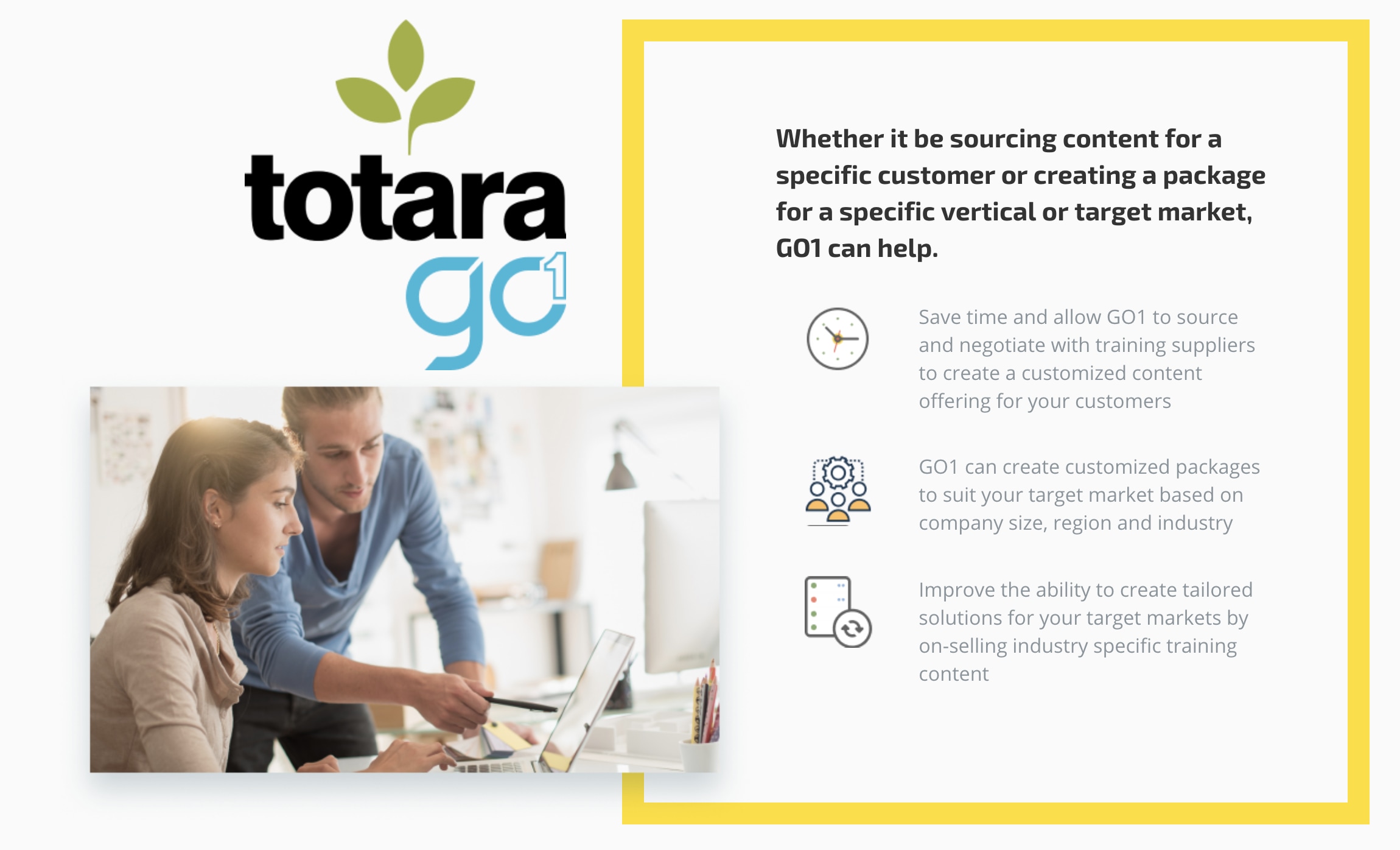 There are many advantages to using Go1 Content as a Totara Partner including increased client retention and decreased sales cycles, but today we want to share some of the most commonly asked questions that we've received over the past few months so we can keep you informed, updated, and ready to get started faster!
1. When will the integration plugin be available?
Available for you now, we are currently in the Early Adoption Program where we will be working with select Partners and Customers..
2. Is this integration for all Totara Partners and Customers?
Yes it is! Anyone who has content requirements, whether that be a partner or customer of Totara. We will want to work closely with you and receive feedback to improve the integration going forward.
3. How will you provide support to us and/or our clients?
Support 24/7 via the Go1 website Account management 24 hour response, as we grow the team this will be better but initially in the EAP it will be responding as soon as we can to your requirements. This will be via totara@go1.com.
4. Will we have access to all of Go1, and the 150,000 courses on the marketplace?
Yes you can, we will be looking after content needs from our Marketplace. We have our Go1 Premium content bundle with over 1000+ courses at the best value. If you have any custom content needs, our team will look to source and integrate this for you.
5. I am interested in Go1 Content, what is the next step?
The next step would be to email us on totara@go1.com with any questions or requirements, and our team will send you collateral and set up a call.
Still got questions, or after a more specific solution? Not a problem at all, just let us know and we'll be in touch to provide further information and create a tailored package for your organisation!