Here at Go1, we strive to partner with the best content creators in the world to provide our customers with the highest quality training content available in the market. For this reason, we are excited to announce that Learn Now Online has come on board with Go1 as a brand new content partner.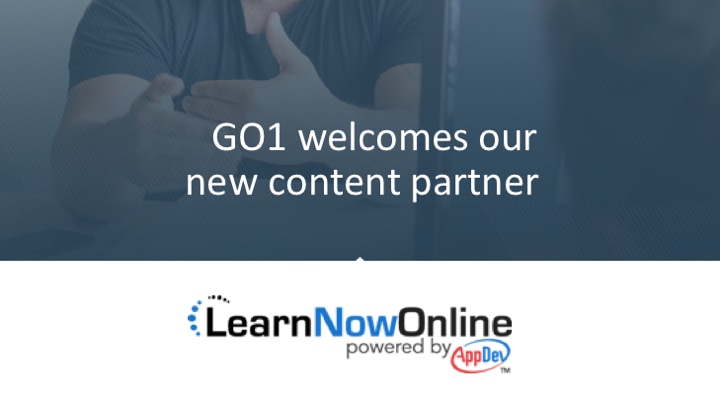 You can now access training from Learn Now Online as a part of your Go1 Premium subscription for no additional costs.
About Learn Now Online
Learn Now Online is a provider of IT Skills and Developer courses which range from beginner (eg non-technical employees learning to code) to advanced (IT professionals perfecting existing or learning new skills). Their content is created by respected industry experts and is great for developers, system admins, and anyone learning to code or improve their basic IT skills.
Learn Now Online provides proven eLearning solutions to individuals, small-to-medium size businesses and large corporations across the world. Their award-winning solutions not only provide the best content but are also packed with features that make them unique among the entire eLearning industry.
Learn Now Online understands what learners need to succeed. Talent development is an ongoing process, and the needs of customers are ever-changing. Their solutions provide learners with engaging tools to support their individual learning style through watching, listening, reading, and doing, and they empower managers with reporting tools to measure success.
Together, Learn Now Online and Go1 deliver the most effective eLearning solutions addressing the needs of a diverse employee base. You can now find 701 Learn Now Online courses in Go1 Premium, some of which retail for over $1000, which represents incredible value for Go1 customers.