At Go1, we aim to provide only the best content available so that you can meet your training needs. That is why we are very pleased to announce our new partnership with Global Vision Media, an industry-leading provider of innovative, cost-effective eLearning solutions.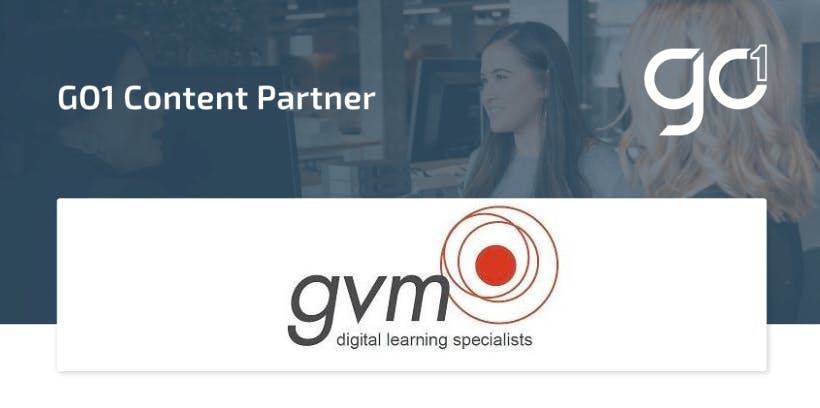 About Global Vision Media
Global Vision Media is an award-winning company with a rich history and experience. With 20 years of expertise in the areas of instructional design, content development, learning management systems and talent management systems, their aim is to help their clients to measure the return on their training investment and to achieve maximum learning efficiency and effectiveness.
Global Vision Media has a suite of seven AU compliance courses which are particularly aimed at local councils. Global Vision Media has won two Australian Institute of Training and Development awards over the last 10 years, making them an ideal partner for Go1 in the Australian workplace compliance space. All courses are short, clear and concise and very easy for all employees to complete.
Course topics include:
Occupational health & safety for employees
Occupational health & safety for managers
Equal employment opportunity for employees
Equal employment opportunity for managers
Information privacy
Workplace bullying & harassment for employees
Workplace bullying & harassment for managers
Go1 makes it easy for businesses to train their staff, with the world's largest compliance, professional development and general training marketplace. You can now find all of Global Vision Media's courses available in Go1 Premium.