At Go1, we aim to provide only the best content available so that you can meet your training needs. That is why we are very pleased to announce our partnership with e-Learning WMB, an industry-leading provider of innovative, cost-effective e-Learning solutions.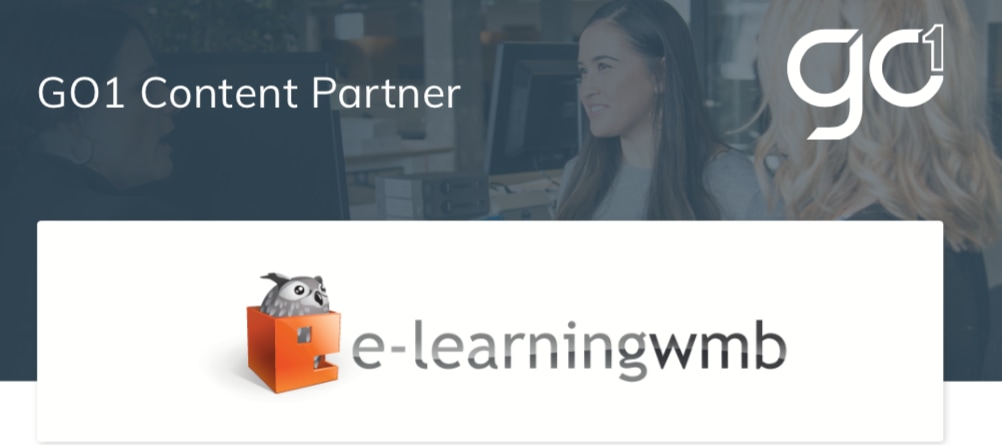 About e-Learning WMB
e-Learning WMB is a UK provider which has created business focused courses which are each uniquely engaging, using video presenters in virtual learning worlds. The e-Learning WMB catalogue contains a diverse range of general business management topics, including Security, Functional Skills, HR, General Business Skills, Health and Safety, Hospitality, Housing and Construction and Media. Together, the bite-sized sessions (under one hour) and multi-media create better learning experiences, particularly in the topic of general business management.
Most popular courses from e-Learning WMB:
ISO 27001 Information Security Management Systems
This e-Learning course answers what is ISO 27001 and how does it affect products and services provided by an organisation. The learning also gives practical advice on how to achieve certification and what are NCRs.
Guest Complaints
This e-Learning course covers handling guest or client complaints, how to escalate them, and following up afterwards.
Preparing a Media Proposal Workbook
This course offers worked instruction on responding to a client brief. It covers the development of the proposal, including budgeting, delivery, SMART objectives and milestones. It also warns the user about considering topics such as accessibility and future proofing which may affect the document's content.
Equality and Diversity
The course involves identifying the types of discrimination and what to do when discrimination is encountered. It also covers the benefits of equality.
Available: Global Premium
Go1 makes it easy for businesses to train their staff, with the world's largest compliance, professional development and general training marketplace. You can now find all of e-Learning WMB courses available in Go1 Premium.