We've added to the WH&S content in the Go1 Premium library, with Channel 1's new courses.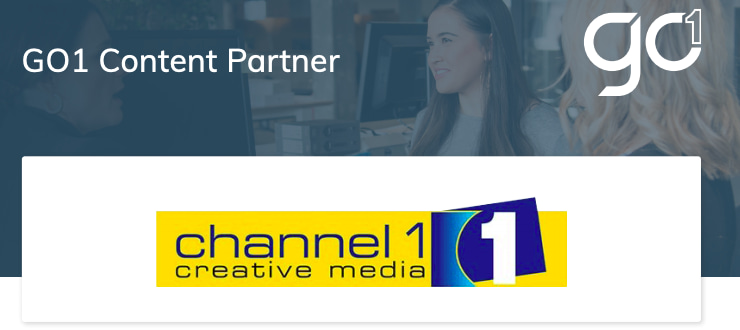 About Channel 1 Creative Media
Channel 1 is the newest provider of video-based Workplace Health and Safety content, with an Australian compliance focus. Channel 1 has simplified compliance and WH&S training by creating short, to-the-point and scenario-based videos which cut through and break the traditional WH&S online training mould. All their contents are suitable for employees across the workplace. Channel 1 started as a creative media/video production company, so their videos are of the highest quality.
Popular courses:
Channel 1 Creative Media have 50 courses available currently, as well as around 250 micro-learning videos. Their "long-style" courses typically consist of 4-5 minutes of video content combined with assessment questions and interactivity.
The Environment
Enjoy the peace of mind that comes with knowing that your staff have been effectively trained in environmental responsibilities. The course emphasises that individual collective actions can make a difference, to help preserve our planet, and create a healthier and safer workplace, while also gaining "bottom line" advantages.
Sexual Harassment
The Australian Human Rights Commission can now be contacted as a last option if sexual harassment takes place. With sexual harassment, prevention is infinitely less expensive than cure. Help your staff learn what constitutes sexual harassment (a single incident is enough to constitute sexual harassment) and what to do if you are the victim.
Forklift Safety
Heightened awareness in the workplace makes for a safer workplace. If you have forklifts in your workplace, here is a great video for your induction program, to ensure your learners know of the various safety checks that should be performed and the various hazards that should be identified in a new workplace.
Available: Global Premium
Go1 makes it easy for businesses to train their staff, with the world's largest compliance, professional development and general training marketplace. You can now find all of Channel 1 Creative Media courses available in Go1 Premium.