We are constantly adding new courses to the Go1 Course marketplace, including a range of Top FREE courses. Why not get started by enrolling in one of our top courses of the week?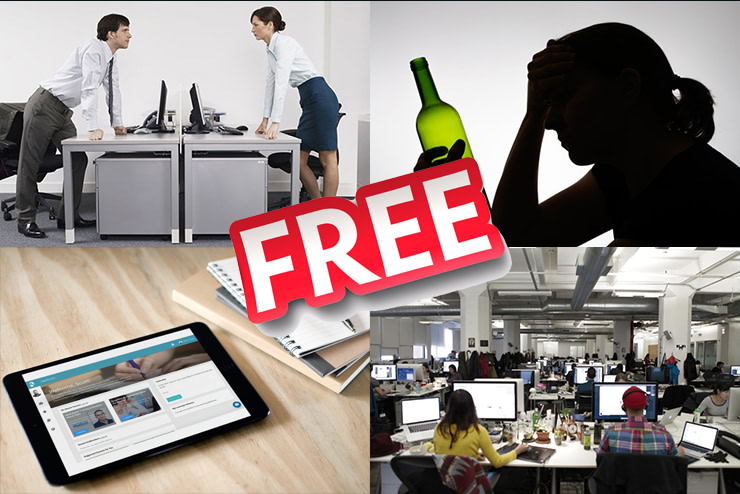 Conflict Resolution in the Workplace
If you work in an office you'll know what it's like to butt heads with a colleague, or worse a superior. This course is aimed at helping you make sense of the irritation you often feel, understand how most interpersonal workplace conflicts can be relatively easily remedied, and appreciate the perils of unresolved conflict.
Preventing Substance Abuse in the Workplace
One hundred billion dollars. Yes, that's billion, with a "b." That's what drug and alcohol abuse costs U.S. businesses each and every year. In this course, we discuss the costs of substance abuse to business, explain what to look for, and pinpoint some ways to deal with it effectively.
Workplace Security for Employees
Every business, whether small and large, is obliged to provide for the security of its staff. In addition, employees themselves have an individual responsibility for workplace safety. This course helps you set up your corporate security policy, as well as dealing with precautions individuals should take to safeguard their own personal security, and the security of the information to which they have access.
Looking for more? Try our Top Categories! 
Looking for something but can't find it? Meet one of our learning consultants and let us help you out!