According to Merriam-Webster, a fire warden is an "officer who has responsibility for fire control in a particular area such as one who directs a crew in the suppression of forest fires, or a fire patrolman in a logging area." However, along with focusing on exterior locations, this person also serves to protect businesses and infrastructures.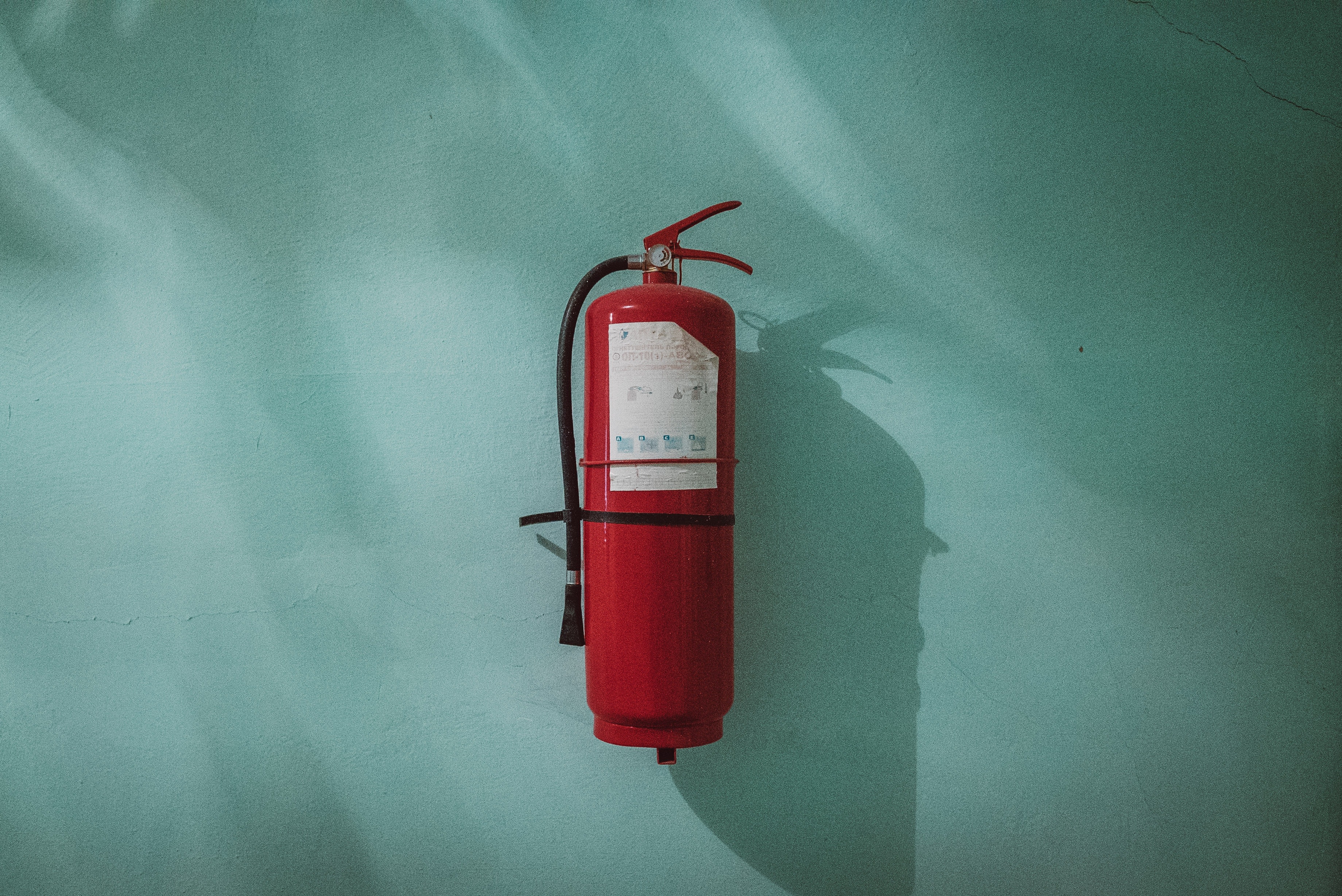 All you have to do is look at the devastation caused by the California wildfires to appreciate the role a fire warden plays in protecting the environment and surrounding structures. While the total numbers aren't in yet, officials estimate more than $2.5 billion in claims. 
Protecting your business
The red hat a fire warden wears may separate him or her physically from other experts in this field, but there's much more to what this person does to educate and help prepare businesses in the event of a fire. For this reason, it's essential to have the right person in this role, someone with extensive training and preferably, experience.
As a business owner, it's critical that you select someone to serve as the fire warden who is professional, dedicated, and diligent. Because this individual has the responsibility to minimize risks to human life and the business as a whole, making the right choice is vital. 
Your job is to ensure the fire warden has access to excellent training. Remember, in an actual emergency, and even with a solid plan in place, this person must make split-second decisions. As an example, is a fire small enough to put out without evacuating the entire company? Is there enough time available to reenter the building to perform a final sweep? What is the safest way to evacuate someone in a wheelchair?
Something else of importance to consider is that the fire warden that you appoint needs a support system. Therefore, you want to designate the right people for that role as well. A coordinator serves as a liaison between the fire warden and your leadership team. This person should also have extensive knowledge of the building layout and the company's policy on handling fires.
Benefits of an employee fire warden
When it comes to hiring a fire warden, you could work with an outside agency. However, there are many advantages to appointing someone for this role from within your organization. As an employee, you can anticipate a higher level of dedication. Invested in the growth and success of the company, a staff member will typically go above and beyond the basic requirements.
Having an employee as a fire warden also means the person is on-site on a daily basis. Therefore, this individual better understands the layout of the building, which areas are at a higher risk, the processes and materials used, how staff members react to implementing new policies, and so on.
Having incredible insight into the daily operations of the business makes it easier for the warden to carry out duties, even when they involve raising the alarm to a respective manager pertaining to another worker's poor decision-making that creates a risk. As an employee, the warden also improves communication across the board with your entire leadership team, allowing them to do their part in educating their teams on workplace safety.
From a practical standpoint, it's always best to have a fire warden onsite at all times. When selecting an employee for this position, you want someone interested in the job. The individual should never consider this role burdensome but rather an honor to protect the company and everyone who works there.
The fire warden should also possess excellent communication skills, both listening and oral, and have the ability to create detailed reports. After all, in this position, the employee will work closely with your local Fire Marshall, so you want someone professional yet approachable.
Fire warden duties
A fire warden has three types of duties: preparedness, proactive, and reactive. Rather than a part-time position, this person serves a full-time role as the handler of issues involving the reduction or elimination of the risk of a fire.
Preparedness
Develop and update a viable fire evacuation emergency plan
Instruct leaders the correct way to respond to an emergency
Help implement and improve emergency procedures within the workplace
Lead fire drills and evacuation procedures (includes familiarizing employees with the safest escape routes and exits closest to their workstations)
Install necessary fire-fighting and safety equipment
Proactive (ongoing duties)
Check all doors, windows, and any other emergency exits, ensuring they open and close fully. At the same time, this individual needs to make sure the exits are compliant with laws and regulations such as having no boxes or other items stacked in front, unlocked, no broken mechanisms, and so on. If the warden repeatedly finds obstructions, he or she needs to re-educate your staff.
Ensure every item is in its correct place and is in proper operating condition when inspecting fire-fighting equipment. As an example, you need a specific number of fire extinguishers strategically placed throughout the workplace. The warden verifies their availability, checks for any signs of tampering, and sends them for service as required.
Oversee the management of combustible and flammable waste material to make sure your staff disposes of items correctly and safely
Walk around the building to check that all equipment, machinery, and electrical cables work properly and pose no risk
Document incidents and keep detailed records current
Monitor the efficiency of your fire risk control systems and procedures, and inform you and the applicable leadership team about potential fire hazards in the workplace
Reactive (emergency duties)
 Notify employees of an emergency
Help people in any way during an actual emergency, especially those with physical or mental limitations (wheelchair-bound, blind, deaf, and those with limited cognitive ability)
Perform a sweep of the building, searching for people who might try to find cover in the restroom, storage room, locker, and so on
Direct everyone to a predesignated area, making it possible to perform an accurate headcount
Close all doors and windows to prevent a fire from spreading.
Fire warden training
Even if you appoint someone as the fire warden for your company who has years of experience in this type of work, it's crucial that you provide ongoing training. Fortunately, you can offer this through a reputable Learning Management System platform. With this, you, the warden, and the coordinator can review recommended courses by OSHA, as well as select other training programs that you deem important.
Along with the training completed by the warden, you can offer your entire staff some of the same opportunities. That way, your entire organization has insight into things to look for, when to report a problem, how to take quick action, and so on. The more knowledge your employees have when it comes to fires the better.
In fact, and especially if you have a company in an industry with increased risk, you might consider having your fire warden work alongside your HR manager to develop a training program for all new hires. As for your existing staff, the warden needs to pass out information about fire safety and the evacuation policy, combined with providing online training once or twice a year.
The person you appoint as the fire warden plays a critical role in protecting everyone within your company, whether employees, contractors, visitors, vendors, and so on. Without question, this individual is your first line of defense, someone who puts his or her life on the line to do everything possible to save lives. 
The Learning Management System you select is critical to how well a job the fire warden does. You need to make sure this person receives the highest standard of training possible. That way, the warden can fulfill all the duties mentioned, plus more. Not only will this individual gain tremendous knowledge on preparedness, proactive, and reactive responsibilities, but he or she will also stay calm and in control during an emergency.
If your company experiences a fire, you can expect some employees to panic. Even with the best instructions provided, not everyone remains calm during an emergency. The fire warden wears many hats, including one of consoling and calmness while at the same time, forcing people to take quick and appropriate action. In a high-pressure situation, those are essential qualities.
As part of the training involved to work as a fire warden, the individual needs to focus on specific areas, including:
Legislation
Causes of fire
Extinguisher use
Emergency procedures
Safety features
Fire prevention
People management
One of the best things about using online training is that most courses take less than an hour to complete. As a result, you can have the fire warden and coordinator continually educate themselves without any interference to their day-to-day responsibilities. This training is also easily accessible. For that reason, the warden can complete it at home if preferred.
You have the same benefit when setting up fire training for new and existing employees. Depending on the size of your company and its operations, you could designate an hour for everyone to complete training together or set up groups. Either way, everyone receives the same information, which enhances the overall protection strategy.
Laws about fire wardens
For the protection of your business, it's imperative that you have a qualified fire warden on the job before a fire breaks out. In this case, you would need to ensure the individual has completed all necessary training to perform the essential duties. That person must understand and comply with current health and safety laws, and cooperate with internal policies and procedures on dealing with this type of emergency.
In the role of a fire warden, the individual you select has the responsibility to carry out multiple duties such as keeping employees updated on new policies, carrying out fire and evacuation drills, and more. This person must also become educated about the Occupational Health and Safety Administration's (OSHA) standards to ensure your company remains compliant with any applicable laws and regulations.
Real life heroes
As hard as it is to remember the devastation that occurred on the 9/11 terrorist attacks, that day serves as a reminder of why companies utilize fire wardens. Although the death toll was far too great, more innocent people would have died without these professionals doing their job. Even if you have a small business with only 10 employees, you want to do everything possible to save lives. Therefore, you can't afford to pass up the opportunity to train someone as a warden.
What a lot of people don't know is that in response to the 1993 attack on the Twin Towers, officials with the New York Port Authority organized evacuation drills and upgraded stairwells within the buildings in the event of a terror attack. As a result, virtually everyone inside who completed the training and located below the upgrades lived. That goes to show how vital a fire warden is in identifying the need for change and making things happen.
Summary
Even after covering some of this information, there are a few points worth reemphasizing. As for the number of fire wardens you should have in the workplace, OSHA, a division of the US Department of Labor, recommends two per every 20 building occupants. If you have a large organization, you might create a subgroup as part of your Risk Management team, so they work on preparedness and take proactive measures as a cohesive group.
When it comes to training, online courses prove highly beneficial. For this, the fire warden should complete updated courses at least every six months. Along with online options, it's just as important for your fire warden to have face-to-face meetings within his or her group, as well as with managers of your other leadership teams and the Fire Marshall.
Finally, as part of preparedness, every employee within your organization should have both the name and contact information of the fire warden. You might even order a special uniform, making the warden and coordinator easily recognizable. As the business owner, it's your job to provide the person in this role with the proper tools and resources to succeed and to openly listen to any concerns or issues that arise.
Take charge today
Whether you currently have one or more fire wardens on staff or plan to appoint some in the near future, Go1 is an outstanding Learning Management System platform with an abundance of online training material. Protect your business, its contents, and most importantly, human life, by giving your employees access to the quality training they need.