Looking for high quality stock photos for your eLearning course? Putting together an online course can be a lot of fun, especially if you've followed our handy design checklist for your eLearning materials. As we said in that article, the design process plays a major role in how effective and successful your course will be, with factors such as graphics, multimedia and accessibility all playing a part.
The images you use in your eLearning course are a key component in this design process, and will have a direct impact on how popular and successful your online course is with learners. Because in the competitive world of online learning, looks are important – users are far more likely to choose something that's visually appealing over an online course that looks poorly put together or jarring on the eyes.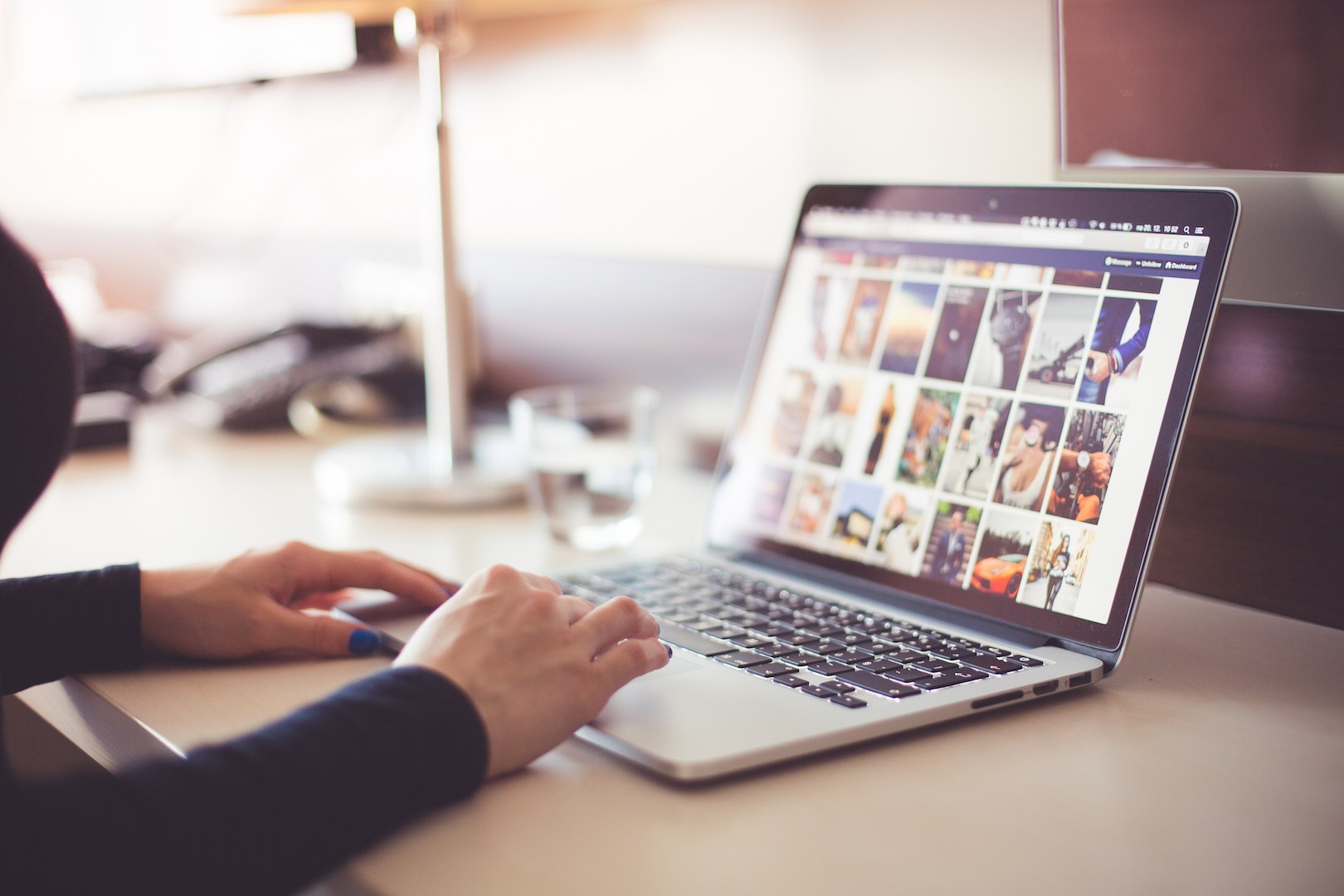 But what if you don't have budget for fancy professional photos? With so many photo stock websites offering high quality images for free, you don't need to worry about the money side of things! You just need to know where to look.
And while you might think that stock photo sites are all smiling women laughing at salad and generic white men in suits, these days there are some high quality free stock photography websites offering much more than the usual bland images. Today, we're going to share some of these hidden gems with you, so read on for our top 5 free stock photo websites.
Picjumbo – Easy to Find Stock Images
Picjumbo is an easy-to-use stock photo site, offering a huge collection of high quality, slick photos available for free. You can easily search by Categories such as 'Business', 'Nature' or 'Technology' to find the perfect image for your eLearning course. The site is updated regularly, so you can even search by Latest, to find the most recent images added to the collection.
Pexels – Clean and Fresh Photographs
Also super easy-to-use, the Pexels site can be navigated through Popular Searches, where you'll then find simple keyword search categories like 'Smile', 'Night' and 'Computer.' This way, you can easily get your hands on exactly the kind of image you have in mind. Pexels photos are lovely and clean, with beautiful filters for a fun, fresh look that will suit any kind of online course materials.
Unsplash – Beautiful Modern Photos
Even the most discerning critic of stock photos will be guaranteed to find something cool on Unsplash. It's the perfect stock photography site for anyone looking for stunning high-res landscape photos or interior design images. You're likely to find something a little different on Unsplash, rather than the same old stock images you see floating around on content around the internet. The website isn't as easy to navigate as those mentioned above, but sometimes it's worth digging a little deeper for top photos.
Pixabay – The Master Stock Photo Site
Pixabay can be described as the master website of other free stock photo sites, with almost a million free images available to users. This means there can be a lot of generic, old school stock photos but with so many to choose from you're sure to find good high quality images. A really handy feature is the option to search images by colour, size and orientation – narrowing the selection down considerably.
Negative Space – For Typography Nerds
With Negative Space, you can easily jump straight to Categories to filter your search, as you browse through the website's collection of cool, clean images. What makes this stock photo site stand out from the others is its additional Typography category, offering fans of typography amazing photos of signage, graffiti and lettering from all over the world.