It's been a few years since Go1 played host to the Hon Dr Jim Chalmers MP, and we were thrilled to have the now Federal Treasurer and our local member back at Go1's Logan, Queensland headquarters. 
Dr Chalmers had a fruitful meeting with myself and fellow co-founders, Andrew Barnes, Chris Eigeland and Chris Hood, where we discussed a range of issues affecting the skills supply - now and in the future - amidst a worldwide talent crunch.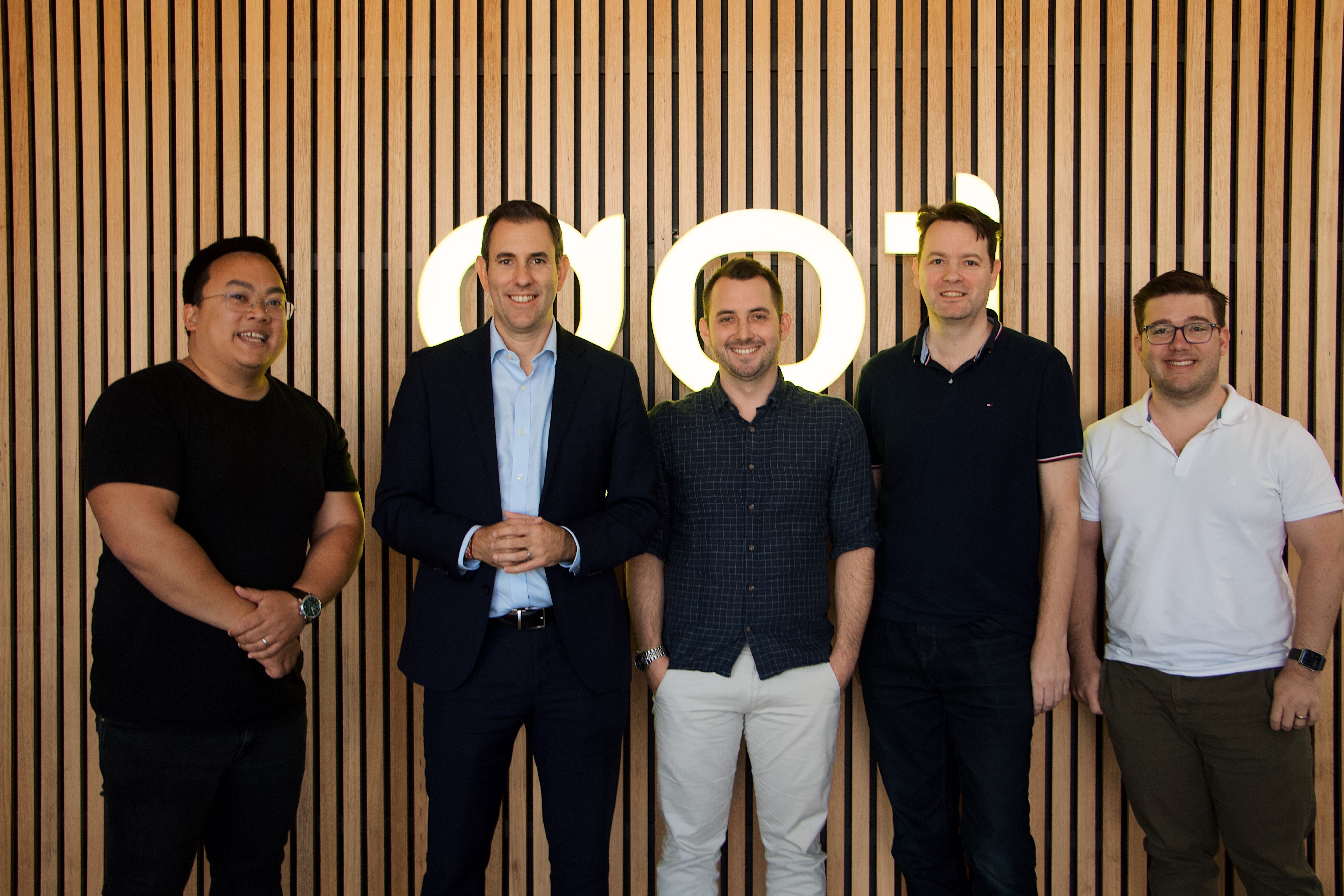 He was also briefed on the progress of Go1's new global headquarters in Logan. The co-founders reiterated Go1's desire for Logan to become an innovation hub, and the construction of our new headquarters solidifies our commitment to this region.
Dr Chalmers then participated in our end-of-week call across 22 countries, taking questions from both our Australian and US teams about economic participation and the economy, both locally and abroad.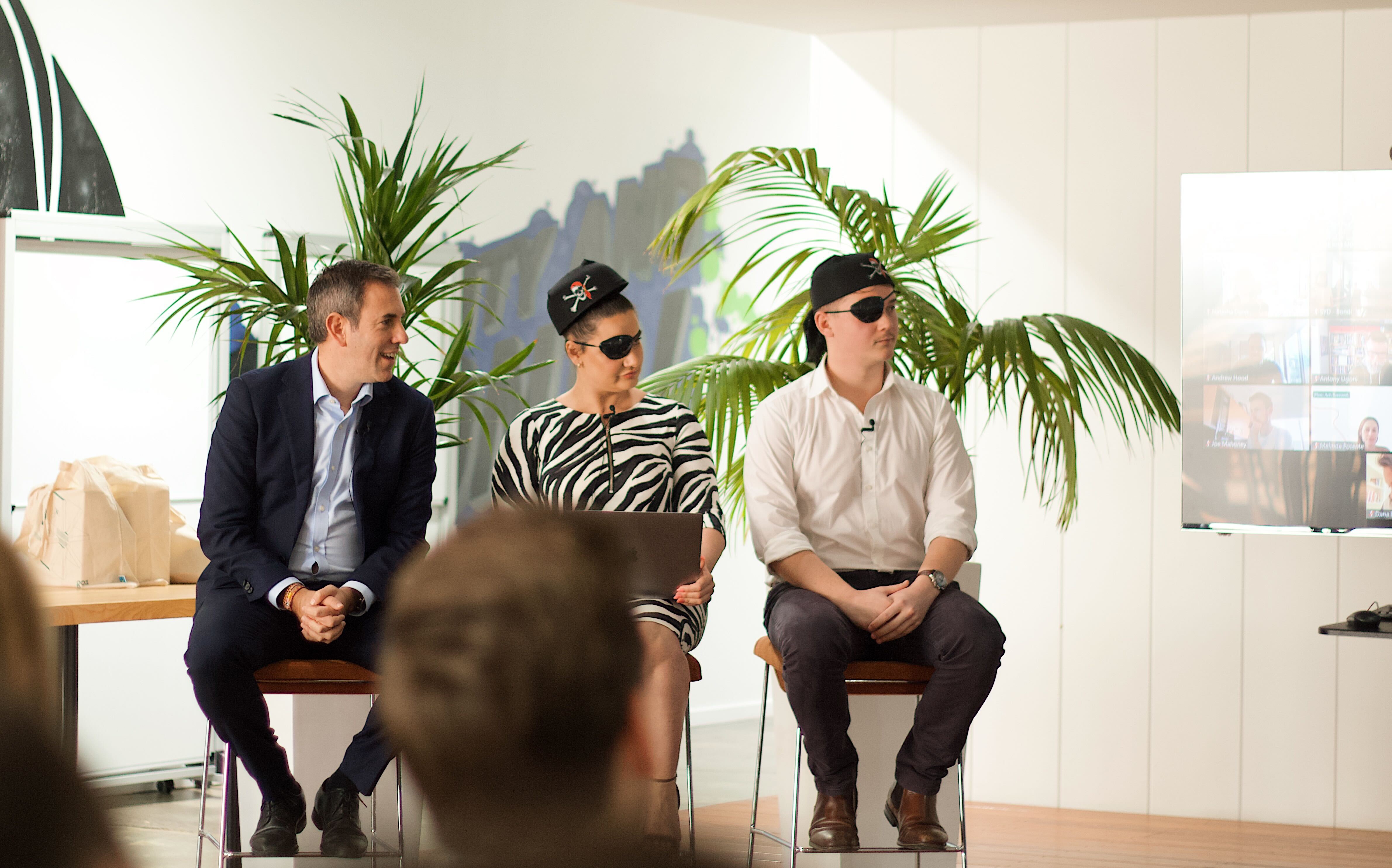 One question was from Brisbane resident Julia Ponder, 70, a Go1 content operations associate. She asked the Treasurer:
"How do we ensure that older people, especially women, who want to work are able to and how can their skills and experience be appreciated and valued."
Dr Chalmers replied:
"There's a couple of things I think we need to do differently.
First of all, which obviously Vu and the team are doing here, is we need a change of mindset about workers with more experience.
When it comes to government policy, we do need to be prepared to do things differently as well. One of the things that we've recently done is making it easier for people who may have retired (and) who want to work a couple more days a week or just a few more hours, without jeopardising their pension."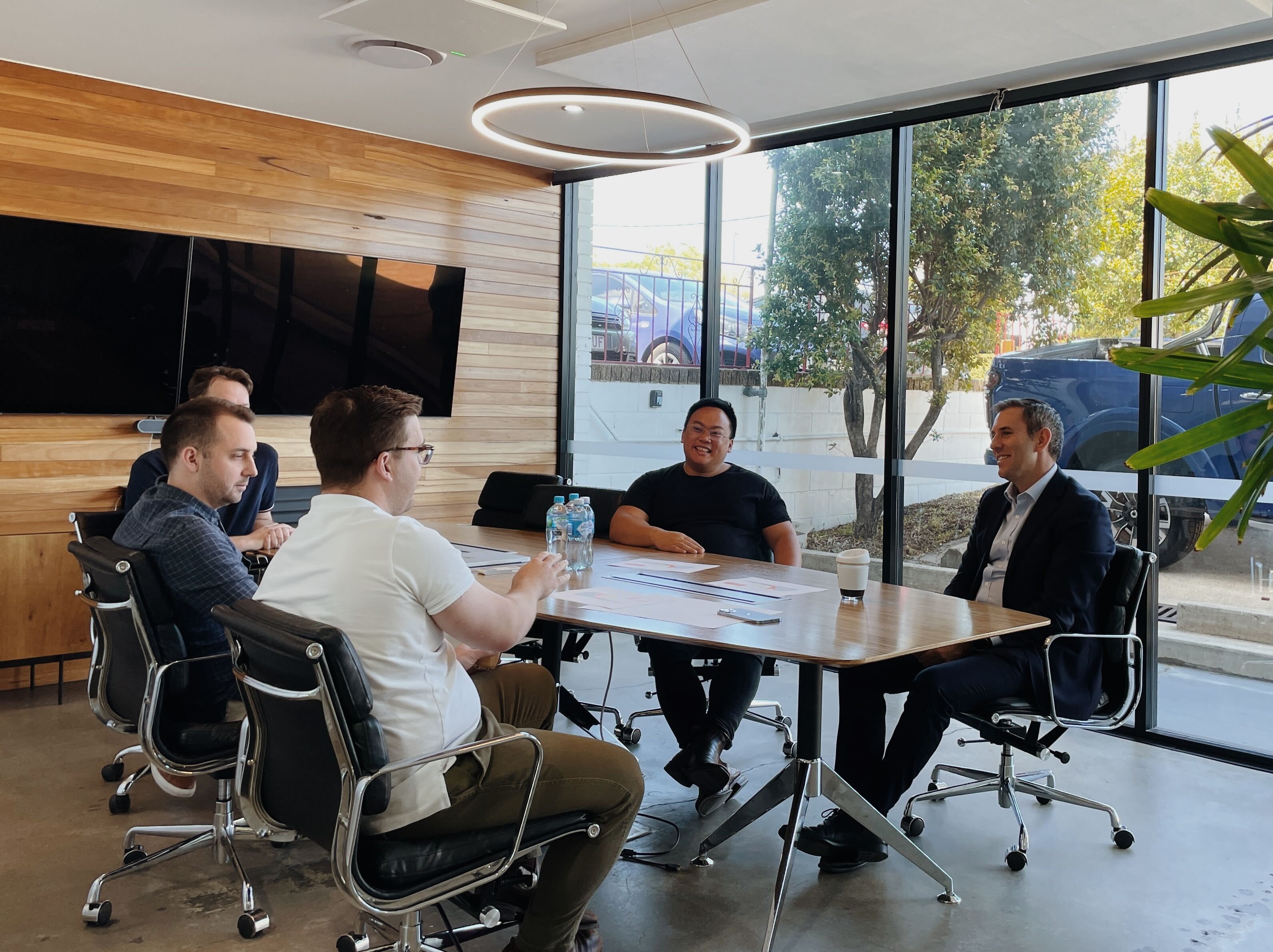 He continued, saying;
"But I think most of all a change of mindset, and also as part of that change of mindset - and that's why this place has such a dear place in my own heart - is when you think about that lifelong learning piece. We have to ditch this old, outdated assumption that you finish school, you do a little bit of extra training in your late teens or early 20s. And somehow that sustains you for 40 or 50 years of working life.
This is something that Vu and I have talked a lot about over the years as I've tried to stay in touch with the magic that you're doing here at Go1, which is to recognise that people need their skills constantly topped up. We need to partner with great places like Go1 to make sure that we're actually doing that."
Citing industry research, Dr Chalmers said most people had around 17 different jobs spread across five different careers and with help from Go1, government, the training sector and other players, "we need to get better at that lifelong learning piece so people can update their skills so we get the best of both worlds – experience of people who've been in the workforce for a while at the same time have contemporary, up-to-date skills as well".
The Treasurer also met the next-generation of Logan software developers and engineers - kids attending Junior Engineers' Coding Camp, organised in conjunction with Go1.
The fun and educational program is an entry into the world of coding, robotics and mechatronics, and is open to 7–13-year-old children of Go1's employees.
His visit was capped off with Tiffany Abi-Fares, Go1 marketing coordinator and Logan resident, who presented Dr Chalmers with a locally personalised hoodie.