Are you thinking about using e-learning content, but don't know if it's the right move for your employees?
Everyone remembers the classroom environment at school, where your teacher would stand at the front and teach. We even see this kind of setup in the workplace when it comes to training days.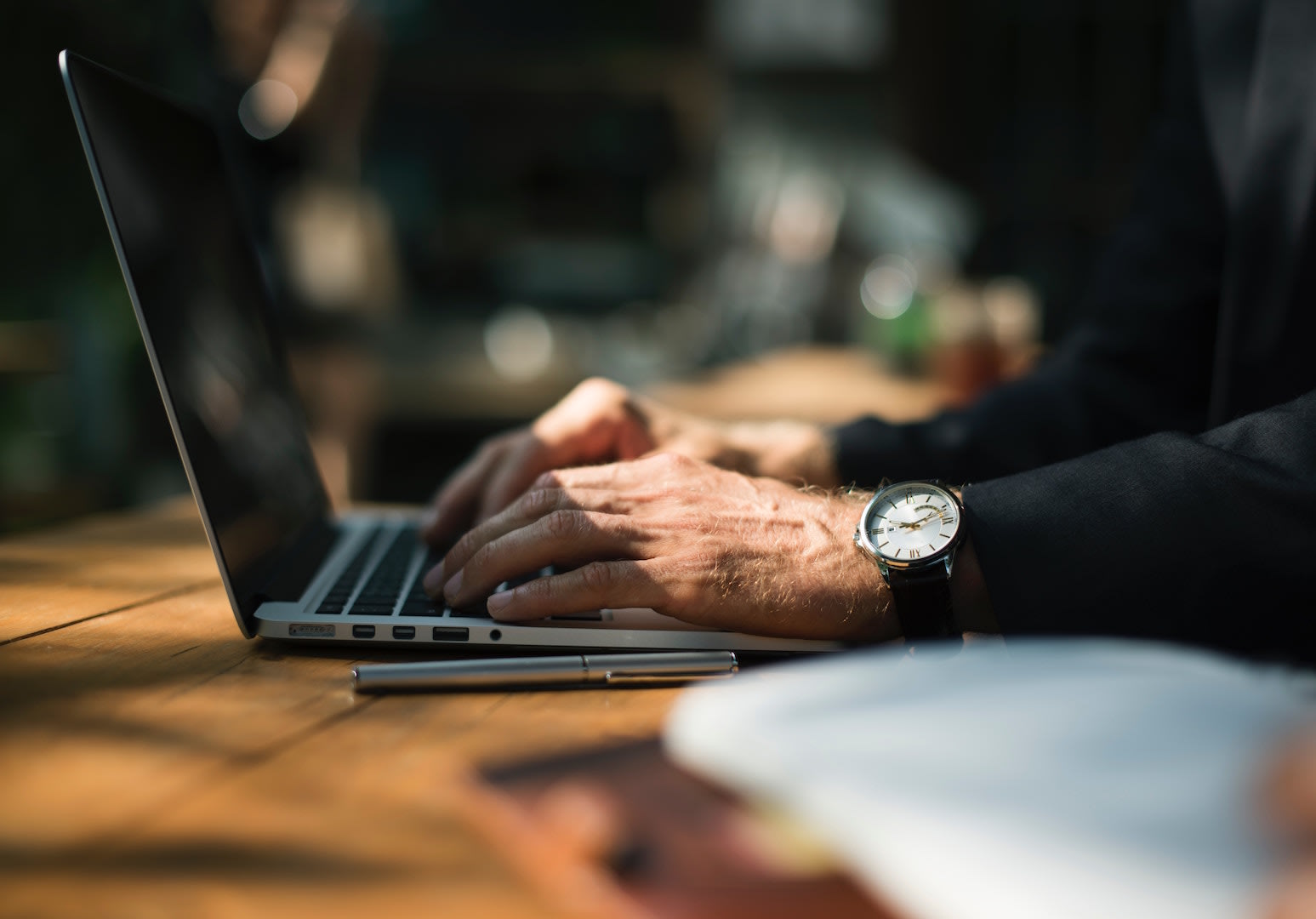 While this may be an effective way for some people to learn, it isn't always so engaging for others. As a result, new ways of learning have emerged.
In recent years, the advancement of technology has meant that we've seen the use of e-learning courses and digital content emerging in the workplace, replacing more traditional styles of learning.
Suddenly, there are less training days and more time for actual work to be accomplished. Is this a bad thing?
For most people, moving from a classroom to a computer isn't a problem. After all, we're a generation that are always on our mobile devices and searching the internet for information.
In a work environment, now e-learning courses allow you to learn on your own time, which is especially great for part-time and work-from-home employees, just as much as busy full-time staff.
Of course, as everything moves digital, we run the risk of losing that vital human connection we need for effective learning. That's why it's important that e-learning content doesn't become 'too digital' – it's got to have the essential human touch.
When digital content is all automated and electronic, it often lacks imagination and this can mean that training becomes boring and disengaging for employees.
This is when content becomes less effective at its job. Having a human touch makes it more relatable, personal and interactive.
There are many ways you can bring a human touch to your digital content. One of the half-way points a lot of people use when they're making the switch from traditional to modern is blended learning.
This is when you let your employees enjoy the best of both worlds – they have e-learning courses that they can work through on their own, as well as classroom training sessions.
While there's nothing wrong with this approach, there's still plenty of options online that still incorporate the human touch into learning.
Since e-learning is more cost effective and the most efficient way of learning, it's best to explore your options – why would you want to spend more money and time on training days when you don't have to, right?
E-Learning videos
Online e-learning courses that use videos for educating their audience are one of the best ways to learn in the digital age. The engaging voiceovers allow employees to feel like they are interacting with the instructor and they are being communicated with directly.
In addition, seeing scenarios on screen makes learning much more effective. Whether this is a real-life scenario or an animation, this is a great way to bring concepts to life and conveying messages successfully.
You'll find that the human touch makes everything more relatable and realistic for the learner, which in turn makes it more memorable and useful for everyday working life.
What's more, animated videos don't just tell a story, but they can be amusing too! This will make learning a lot more enjoyable and fun for everyone.
There's plenty of courses you can choose from to suit your employees and industry. From the basics of accounting to how you can manage stress, the possibilities are endless!
Online community
When you have digital content for your employees, you want to make sure everyone gets the support that they need and can interact about what they're learning.
Creating an online community within your office is the perfect way to do both of these things at once. After all, we're all social beings and need interaction even online.
Incorporating discussion forums within your LMS will allow everyone to share ideas and collaborate, as well as raise any concerns they have. You can create different topics and establish a virtual learning environment.
Live webinars and video conferencing
Live webinars are the perfect way to spice up the old classroom style method of learning. Hosting this online, lets training take place from anywhere and lets employees around the country join in and learn together.
Your employees can hear the instructor and see their facial expressions, as well as have the ability to share ideas and interact with everyone online. There are a lot of features of webinar software that lets you ask live questions to the instructor.
With video conferencing calls, you can all see and interact with each other through audio or video. It's like being in the same room as everyone else! You're able to enjoy all the benefits – you can share ideas and communicate just like you would in person.
There's no doubt that employee training is moving with the times and this means that online e-learning courses are the future. That means it's better to make the adjustment in your office now rather than later. You can see what works best for you without rushing.
To keep the human touch with your online learning courses, video content is the best way to go, while creating an online community will make sure everyone stays interactive with each other.
In addition, adding some monthly live webinars into the mix is sure to keep the best elements of classroom learning in the frame.
Together, this is going to create an amazing learning experience for your employees that incorporates modern technology and keeps the all-important human touch!