Are you thinking about making a webinar?
Webinars are a great way to deliver a presentation, host an event or increase sales lead for an online audience. What's more, this technology provides you with a very easy and cost-effective way for your audience to consume information – wherever and whenever they like.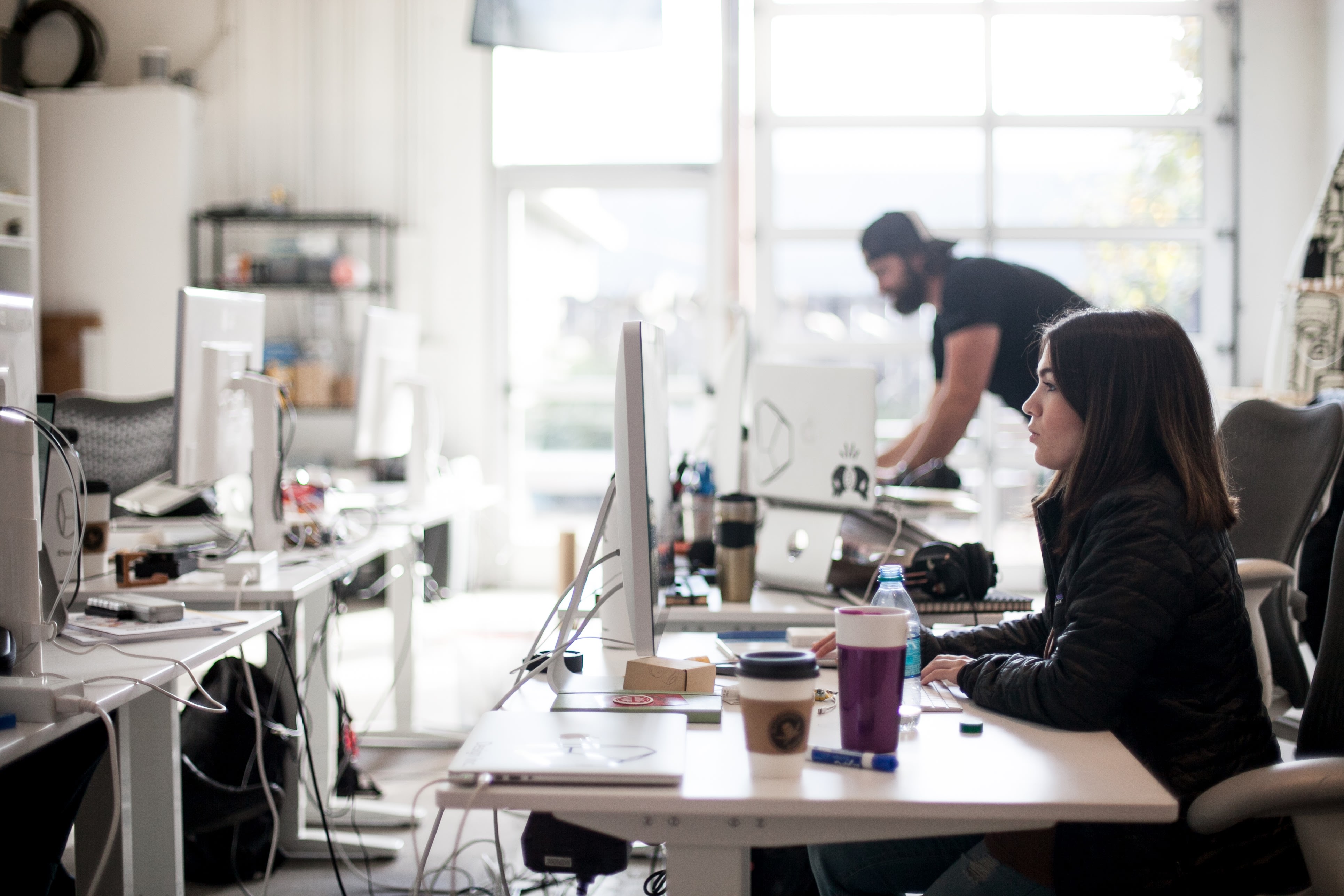 This convenience and flexibility has made webinars a very effective method of learning for students and professionals across all industries. But how can you make sure your webinar is a success for your audience? What is it that makes some webinars great, rather than simply okay?
We've put together 5 top tips to help you create a successful webinar that your audience will love.
Generate excitement around your webinar
First up, you'll want to get your audience excited about the webinar before it takes place. This is a vital part of making sure your webinar is a success. There's no point creating the perfect slide pack or presentation if there's no one to deliver it to.
You can generate interest and excitement by promoting your upcoming webinar across social media channels. It's best to create a unique hashtag beforehand, for participants to use when posting questions, comments or images around the event. This will help build an online community, as posts about your webinar will be linked under one consistent hashtag.
Write a clear script for your webinar
It's important to take the time to write a proper script for your webinar, which works as a storyboard for your content. Even though you think you have the knowledge or experience to speak for an hour on your topic, you'll greatly benefit from having a script.
Start with a simple welcoming note, with your first slide containing a relevant and engaging image and the webinar title of your webinar. Your next slide might like to remind your audience to feel free to ask questions throughout the webinar.
Be sure to include the social media handles, such as Twitter, of your company, event or speaker when you prepare your slide pack. You'll want your audience to be able to direct questions, comments and feedback both during and after the webinar. You should also provide relevant contact information for your organization and speakers.
Make sure your webinar looks good
Like it or not, when it comes to technology, looks matter. When faced with so many choices of webinars online, people aren't likely to sit through something that's unpleasant to look at - they'll simply switch over to something that captures their attention!
Putting some effort into making your webinar slides look good will go a long way in keeping your audience interested and engaged. You don't need to be a graphic designer to make your webinar aesthetically pleasing. There are plenty of handy templates available online. Choose simple, consistent color palettes and images and your slide deck is sure to look good.
The most important thing to remember about webinars is that you need more images than text. You don't want to bore your audience with endless slides containing slabs of text. So make sure your images outweigh your copy.
Complement your webinar with other media
Webinars work very well when combined with other forms of media, such as short videos, audio and animation.
How can you complement your webinar with these different kinds of elements? Think about how your audience can use them throughout the webinar, as well as after. This will keep their attention and interest and help them to interact more with your content.
For webinars that walk people through a particular process or product, you could include a real-time demonstration rather than just screenshots or images. Audience polls work well as part of a webinar, providing an easy and instant way for individuals to participate, while also adding value to the content.
Always test your sound equipment
Last but not least – don't let your sound let you down. Audio is a critical part of your webinar; it's one of the main reasons people choose to watch and listen to a webinar rather than reading. Creating a great webinar, only to have audio issues on the day, is a real let down. For both your audience and you.
So first of all, make sure you record your webinar in a quiet, preferably sound-proof, location. Do a complete dry run of your webinar before launch, testing all media elements. Then carry out a thorough sound check on the day, just before your webinar goes live.
Hopefully this has provided you with some useful tips, that will help make your webinar a greater success. For more help creating effective and engaging webinars, why not enroll in Webinar Fundamentals? This free online course, led by webinar expert and instructional designer Sally Norred, walks you through the basics of creating a webinar for your business. You'll also get expert advice on choosing the best webinar tools and hosting software, which is vital for your webinar's success.