July is management month at Go1.
This month, we're focusing on all things management - so keep an eye on the blog over the next few weeks to read more about Go1's relevant training content!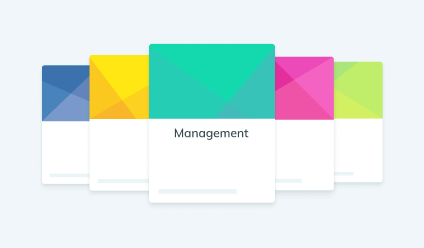 Even if you are an experienced manager, it's important to not neglect your training. New managers typically understand that there is a lot they need to learn, with training they need to do. Whereas more experienced managers don't necessarily need to focus on management techniques and practices, but instead on ways to take the next steps towards effective leadership and management. 
The workplace is evolving and managers must accommodate themselves to today's ecosystem. The challenges managers need to be aware of today often involve their ethics and the way they make decisions for their team to ensure they align with today's corporate culture and social norms.
This week, we'll look at two courses that will help managers to ultimately shape healthy and effective teams in today's workplaces. As a manager, you'll learn how to: 
Ensure that you lead teams with equal employment opportunities and are aware of appropriate practices in regards to discrimination and compliance
Consider what ethical leadership means today in business, and equip yourself with tools to build an ethical culture in the workplace.

Equal Employment Opportunity for Managers
This course covers Equal Employment Opportunity (EEO) and discrimination in the workplace.
The EEO course will help individuals avoid inappropriate behaviours in the workplace, that put themselves, their colleagues, customers, and the organisation at risk. This compliance course will educate staff on what are equal employment opportunity requirements in the workplace, how to report and respond to inappropriate behaviour, and the legal responsibility of managers.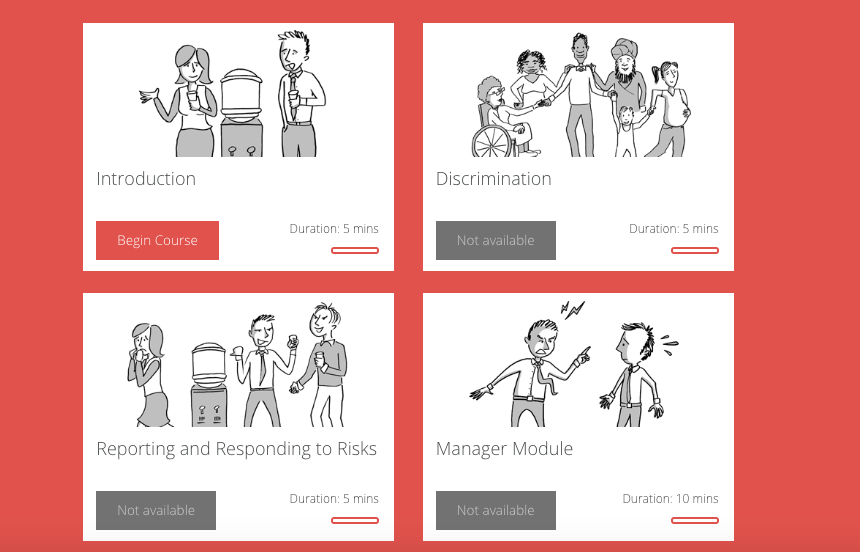 It is a highly engaging course that gives learners the opportunity to consider examples of what are and what are not appropriate workplace behaviours, with scenarios and animated videos plus the use of case studies.
Author: Global Vision Media
GVM is an award-winning company with a rich history and experience. With 20 years of expertise in the areas of instructional design, content development and learning management systems, their aim is to help their clients to measure the return on their training investment and to achieve maximum learning efficiency and effectiveness. Global Vision Media has a suite of Australian compliance courses which are particularly aimed at local councils. All courses are short, clear and concise and very easy for all employees to complete.

Ethical Leadership - Becoming a Courageous Leader
This course covers ethical leadership in the workplace, geared specifically for business leaders who want to build solid organisations that uphold strong ethical and moral values.
Most people agree that good ethics is good for business yet we still have ethical violations showcased in daily headlines. The problem is moral leadership. The courageous leader needs to have the ability to face difficulty, uncertainty, or pain without being overcome by fear or intimidated by consequences. Being courageous requires that you discern and assess what needs to be done and have the fortitude to be able to deal with the consequences based on the foundation of those values.
This course is divided into 5 parts, each section engaging the learner with videos, handouts and a quiz to conclude.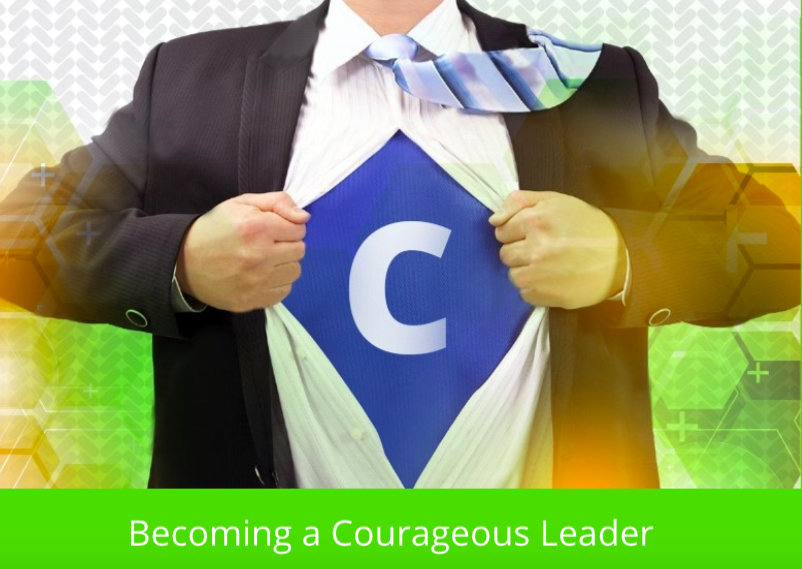 After completing this course you will learn how to become a courageous leader and know how courageous leaders make decisions.
Author: Global Ethics Solutions
Global Ethics Solutions can help you create a safe atmosphere that is key to improving the integrity of a company. Through knowledge and accountability, your business' day-to-day operations will experience a significant decrease in unethical conduct. With 90+ resources Global Ethics Solutions provides customised ethics and compliance training programs to teach employees important skills, principles, and policies to make the right ethical choices. A company or organisation is only as "ethical" as the people in it. The key to a strong, thriving organisation is to encourage and build up the character of all individuals with positive tools and training that foster an ethical culture in the workplace.

If you want to enrol in these courses, simply:
Sign into your portal
Navigate to Explore
From the Search Results Page -> use the provider filter to find Global Ethics Solutions or Global Vision Media Learning courses.

Want more details about Management?