Learn to accomplish more by managing your time, attention, and energy.
"Why should we invest in our productivity?" is the first question Chris Bailey asks when you begin the course, perfectly setting the scene for this month's theme of productivity.
The Productive Life course, created by Creative Live, is hosted by Chris Bailey, author of "The Productivity Project." Chris spent a year of his life conducting productivity experiments on himself in order to discover the secrets to living the most productive life possible, which he shares through this week's course.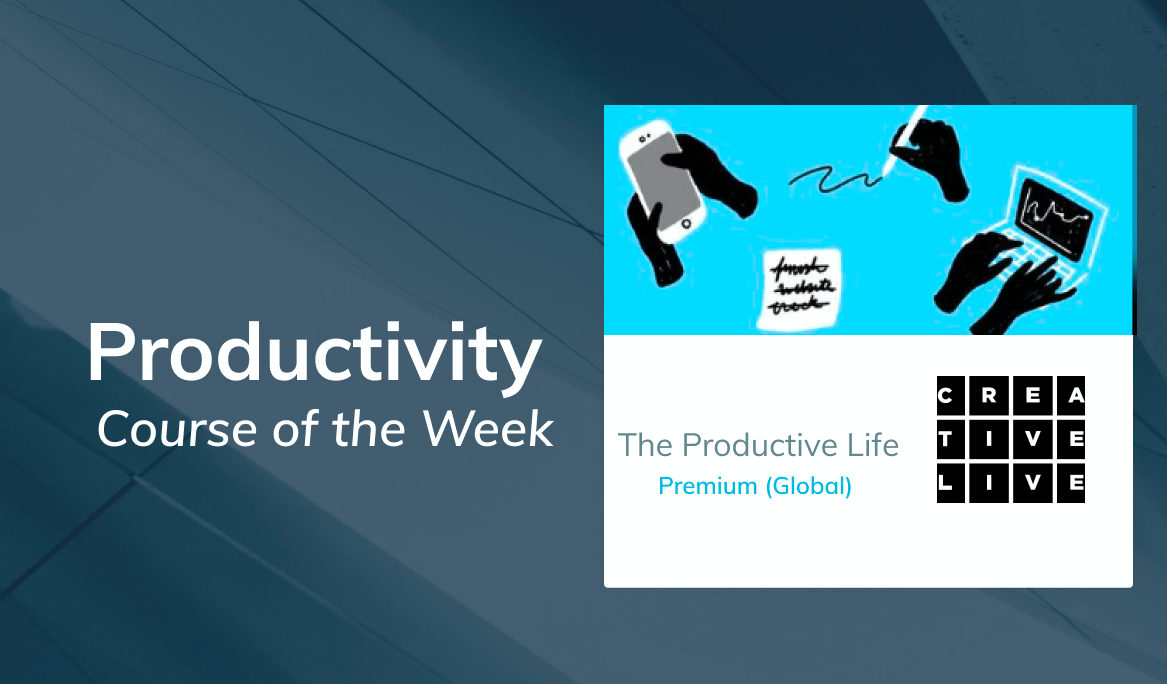 Since finding more hours isn't an option, we search for ways to be more productive—to better use our limited time to not only complete our required tasks but also accomplish our loftier goals. Through this course Bailey shares his most insightful lessons on how to work deliberately rather than reactively, manage your energy better, avoid excessive procrastination and have more time to do what you find meaningful in life.
Course details:
The Productive Life is one of Go1's longer courses, at 3 hrs 15 mins. It is broken down into 17 video lessons covering topics in Wellness, Communication, Self-improvement and Time Management.
In this class, you'll learn how to:
Slow down and work more deliberately.
Shrink or eliminate the unimportant from your life.
Focus on your highest-leverage tasks that give you the greatest return.
Schedule less time for important tasks.
Distract yourself from inevitable distractions.
Develop productive procrastination.
Use a healthy diet, sleep and exercise to be more productive.
Strive for imperfection.
Form good habits so your productivity is automatic.
Motivate yourself by understanding why you want to get something done.
Creative live - Partner Profile
We highly recommend you check out Creative Live content. They are a new addition to Go1 Premium and have a breadth of content topics available! They specialise in business and creativity skills, and broadcast live classes to an international audience. They have over 1720 courses joining the Premium Library, and are known for their engaging, high-quality courses. Their courses cover a huge range of topics, and help develop people into more creative, communicative and resilient humans – at work and in life.
Product Tip:
The Productive Life is available as both a course in Go1 Premium and each of the 17 topics within the course are available as standalone interactive resources. This means you can pick and choose from the content within the course and include these resources within courses you create! Read how to do that here!
Want more details about Productivity?