One of the most valuable skills you need to be productive is the ability to solve problems and manage projects – clearly, calmly and effectively. New projects take more than just an idea to get off the ground – they need strategy, planning and execution to be successful. Manage and Review Projects is this week's course highlight, created by Interaction Training.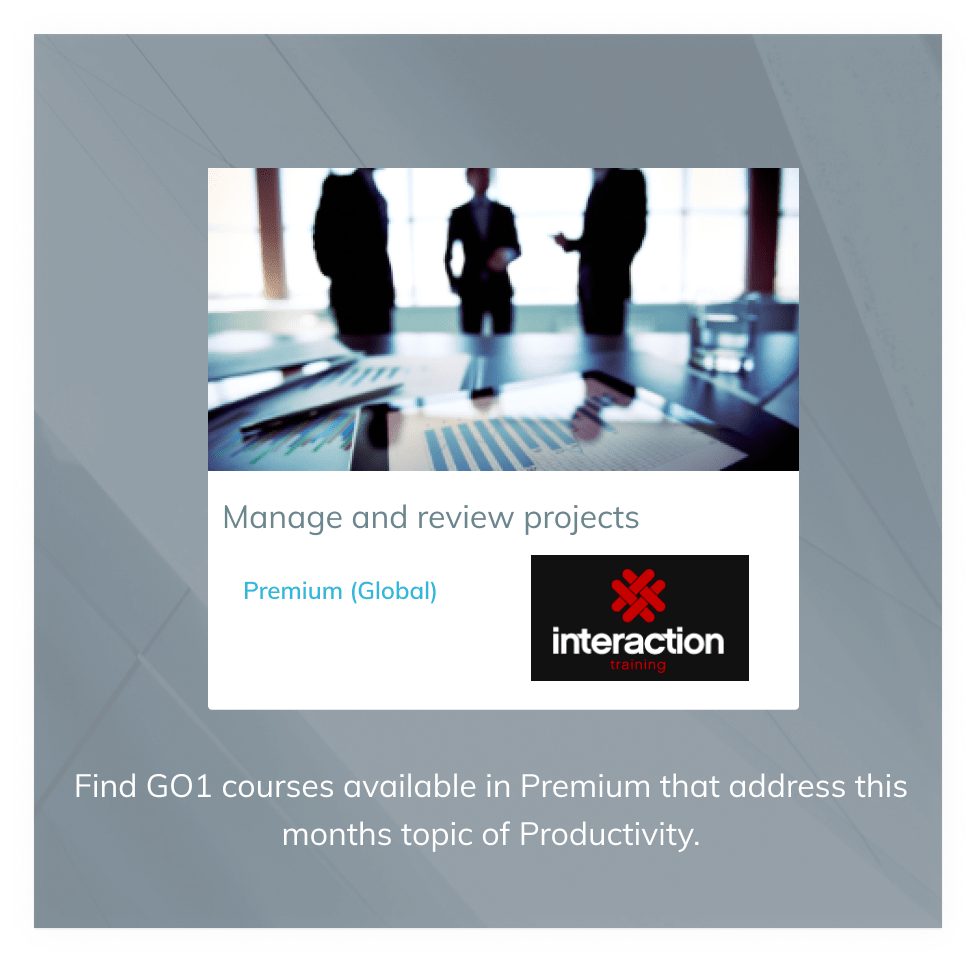 Successful completion of projects and tasks directly depends on a productive and successful team whose members are committed to contributing, communicating and co-operating. This course focuses on setting goals that can be reviewed and measured so that project milestones and completion are clearly identifiable and achieved. Learn how to review project outcomes and processes against the project scope and plan, as well as how important it is to involve team members in the project review cycle and document lessons learnt.
Learning Takeaways:
This course includes approximately 40 minutes of learning covering the following topics:
Team charter
Mission and goals
Team boundaries
Ground rules
Resourcing
Initial team meeting
Empowerment
Team patterns
Communication plan
Completion criteria
Reporting
Evaluation
Interaction Training - Partner Profile
Interaction is at the forefront of the self-paced learning industry, consistently breaking new ground in the adoption of the latest technologies that have the capability of accelerating the effectiveness of corporate learning. Interaction has partnered with Go1 to offer their range of courses in business, compliance and professional development topics.
Want more details about Productivity?