Delivering high-quality customer support is a critical component of any successful business. Customer service helps you retain customers, improve sales figures, and ultimately it provides the vehicle that drives long-term profits back into your business so you can grow. Sure, it's true that many companies are still stuck in the "old school" paradigms of traditional customer service, there are several businesses that are shaking things up the customer service experience and these are the folks you should be paying attention to.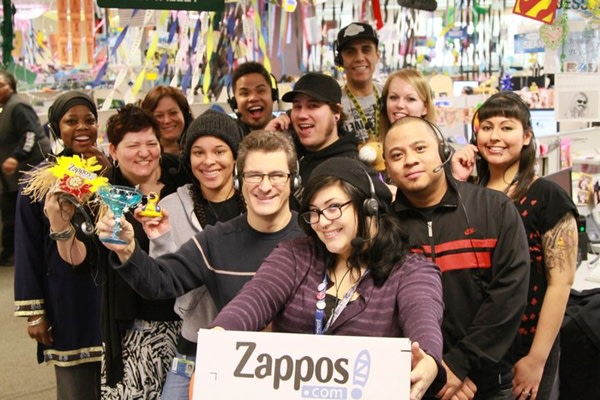 Here are a handful of companies that are doing it right:
Zappos
Zappos is an online retailer that has built a reputation for delivering outstanding customer experiences. In this article from Forbes.com, CEO Tony Hsieh talks about the great lengths he went to learn more about his customers so that his team could really boost the "wow" factor.
For example, one of the first things Zappos did in the beginning was really drill down to find out how user-friendly their website truly was. They collected tons of data and optimized their UI and shopping cart to maximize the customer experience rather than short term sales. This was the exact opposite approach that many online retailers take and it ended up paying off in a big way.
For Zappos, every customer interaction is an opportunity to make a connection. Today they offer 24/7 online customer support and a 365-day return policy that has cultivated a huge amount of trust with buyers. At the end of the day, the Zappos team always seems to go above and beyond the call of duty to make sure their customers are satisfied and this is certainly a key factor that helped Tony turn Zappos into the billion-dollar profit machine it is today.
Amazon
Amazon has long been at the head of the pack when it comes to customer service.  While other retailers can really drop the ball when it comes to shipping, for example, Amazon looks at lost packages as an opportunity to build a lasting impression. Replacement items always show up at your doorstep lightning-fast and the support team actually provides support, rather than throwing up a ton of red tape to climb over.
Their customer support has played a huge role in their exponential growth over the years, and it's a key reason why so many people choose to do the bulk of their shopping online at Amazon.com. Founder and CEO Jeff Bezos has been quoted many times about his dedication to satisfying 100% of customers, no matter how large or small their orders may be. Every customer—no matter how much they spend with you—can become a "brand ambassador" if you treat them right.
Apple
With over 450 brick and mortar retail stores across the globe, Apple is another major contender when it comes to changing the face of customer service. The inclusion of the Genius Bar in every store, for example, helped Apple provide a more "hands on" experience for customers with both hardware and software issues. Nobody else was really doing this when the Genius Bar came on the scene…and certainly not with this amount of attention to service. When you combine their helpful staff and world-renowned warranties, it's easy to see why the entire customer experience at Apple from A to Z is so essential to the brand. Like marketing, customer service is about how you make the consumer feel and if you can make them feel like you really care, it wins you customers for life.
REI
REI is a retailer that specializes in outdoor sports gear and clothing and their customers are so invested in the brand they have almost reached "cult status." Here's just one example why: to ensure customers are completely satisfied with their products, REI has a policy in place that allows you to replace your boots after you've put 300 miles of use or 3 years into them. While other retailers are looking for ways to milk their customers for as much value as possible, REI has decided to flip things around. REI also has a reputation for providing outstanding in-store experiences that feature highly knowledgeable salespeople who actually know the ins and outs of the industry and enjoy educating their customers.
Virgin America
Virgin America is an airline that's known for providing an above average flight experience for customers. While other airlines look for ways to cut costs on snacks, Virgin decided to invest in their customers and make things FUN at the same time.
During your Virgin America flight, for example, you watch in-flight security videos that are uplifting and entertaining instead of boring and wooden. You'll find top of the line retailers in a Virgin terminal rather than generic magazine and potato chip vendors. The music you encounter when you're purchasing your ticket might be upbeat jazz, pop, or classic rock. The interior of the planes are lit up like a Miami night club and the flight attendants are genuinely committed to giving you a positive in-flight experience, which seems to be very rare these days.
Virgin America's approach proves that you don't have to take your image too seriously even if your competition does. Customers are humans who like to have fun and feel good and when you can help them do this they will love you for it, no matter what industry you're in.
The world is changing at a breakneck pace and this means your customers are changing just as quickly. The days of providing a "one-size-fits-all" or scripted approach to customer service are long gone. Now, if you don't treat your customers like real people and invest in them then they have thousands of options to choose from within a few short clicks.
This means that if you want to stay ahead of the game then you need to find out how to create an experience that sets you apart from everyone else. If you take a look at the companies above then you'll realize that customer service is now all about being proactive rather than reactive. Herein lies the path to long-term growth and healthy profits.