Want to get ahead in your real estate career, or get your foot in the door of this competitive industry?
Good communication skills are at the top of the list when it comes to being a successful real estate professional. No matter what part of the sales process you're involved in – connecting with customers, negotiating contracts, closing a sale – it all comes back to clear and effective communication.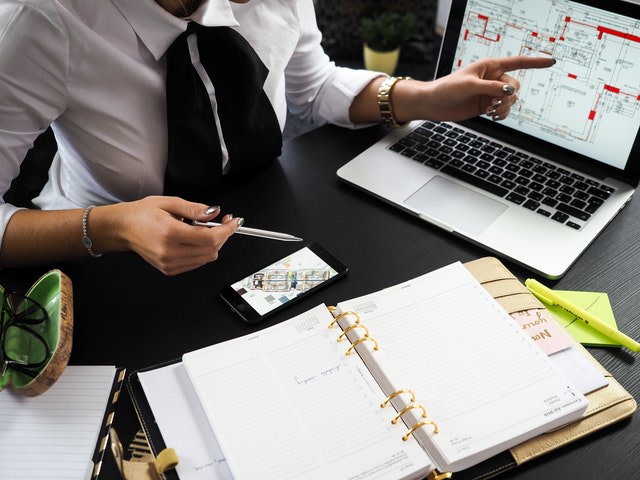 Think back to your own experiences with real estate agents – was it a positive or negative experience? There's no doubt that an agent's attitude and communication style can make or break a deal.
That's why it's so important that industry professionals invest time, energy and money into communication training.
The Benefits of Communication Training for Agents
Whether you're keen to pursue a career in the real estate industry, or are hoping to make your way up the corporate ladder, improving your communication skills is essential.
Being successful in the real estate industry is about more than just sales numbers. As a real estate professional, you need to know how to connect with customers, communicate, negotiate and close the deal. As with all sales roles, there's a very human element when it comes to selling homes and properties.
Remember – at its core, real estate is a people business. And to forge successful connections with people, you need to know how to communicate effectively. This will have a massive impact on your sales figures and career success.
Developing Your Communication Skills for Real Estate
Jean Gordon, from Estate Agent Stars, believes "poor communication from real estate agents is one of the biggest frustrations for people who are buying or selling property."
"It's so important that agents stay in constant contact with their clients and customers," she says. However – and this is the tricky part – you want to make sure that you're communicating with your clients just the right amount. You don't want to overwhelm or swamp potential buyers. Just as you don't want to be hard to reach or appear disinterested.
Getting your timing right with communication is one of the most critical aspects of working in the real estate industry, with agents responsible for keeping all parties updated and across any issues throughout the whole sales process. Without clear, effective communication, you'll fail to establish positive working relationships with your potential customers.
It's a good idea to find out how your buyers prefer to be contacted – would they prefer to be contacted by phone, text message, or email? Being a good communicator means adapting your communication style to suit your customer or client.
Be Aware of Other Aspects of Communication
Good communication is also much more than just how you talk with your clients. It encompasses other aspects such as written communication, active listening, and even your body language.
As Gordon reminds us, remember that in the real estate industry your written communication skills are just as important as your verbal communication skills.
"If you are using a text message or email to communicate with buyers, ensure that all spelling, grammar, sentence structure and information is correct."
It's also important to remember that communication is a two-way process – so you might want to spend some time on improving your active listening skills also. This can be very beneficial for real estate workers, as it helps agents to establish a clear idea of what your vendor or buyer actually wants. You'll be able to establish specific details about the type of property they are looking for and the time period they think they will own or live in the property.
Body language – communicated through our facial expressions, posture, and use of gestures – also plays a role in the impression we give to potential clients and buyers. Improving your communication skills will help you learn more about using your body language in a positive way.
Online Communication Training for Real Estate Professionals
Ready to get started on improving your communication skills? You can use online courses to improve your industry skills and boost your results, putting you one step ahead of the competition.
Whether you're just starting out in the real estate industry, or looking to develop and build on your property management skills, online real estate training can help you. By learning new techniques in these areas, you can significantly hone your skills and increase your performance and sales.
Online courses make it easier and more convenient for you to learn when and where you want, allowing you to develop your professional skills from the comfort of your own home.
With Go1's online courses, we aim to provide you with high quality online training resources. Real estate professionals have access to everything they need to know about registration and licensing, property management skills, successful sales techniques, auctioneering, real estate administration – and communication.
Take a look through our online communication courses and get started today.