Many companies, from global organizations to small business, have chosen to move away from traditional learning methods in favor of eLearning. Online courses have proved incredibly effective for employee training, in areas of compliance, professional development and acquiring new skills.
For staff, eLearning delivers a training solution that is flexible, efficient and convenient, with employees able to learn at their own pace and in the comfort of their own workspace. However, while we talk a lot about the benefits of eLearning, online courses can also have their drawbacks – just like all training methods.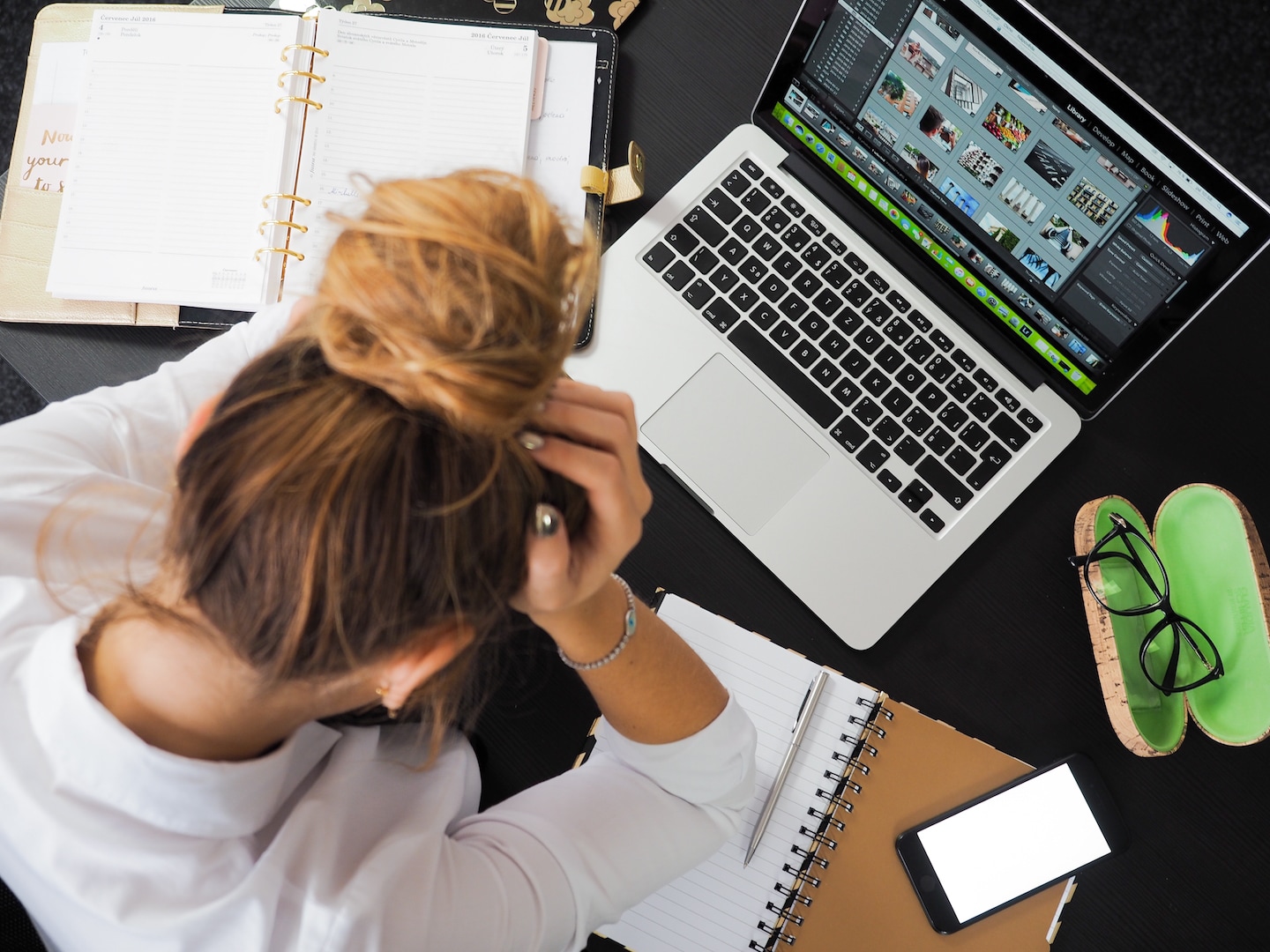 If you've just enrolled in an online course for the first time, or are thinking about using eLearning materials at work, it's important to be aware of the problems you may come up against when learning online. This way, you can be prepared, and ready to overcome any challenges in your learning journey!
Missing out on face-to-face interactions
The most obvious difference between eLearning and traditional classroom teaching is that you won't have the usual face-to-face interactions with your teacher and other learners. For some people, especially extroverts, who bounce off the energy of others, this can be a problem. However, for introverted employees, having the choice to complete training in your own comfort zone, without any distraction or interruptions, can definitely be a positive!
If it's important to you to have a strong sense of connection with your trainer and other learners, think about ways in which you can recreate that connection online. Thanks to technology, it's really not that hard to do. These days, many remote workers and telecommuters are able to remain just as closely networked with workmates and leaders working out of the office. And collaboration technology continues to make remote teams just as efficient and productive as traditional workplace environments.
Before taking your online course, think about how you can connect with others through Skype, video chats, conference calls, social media groups and discussion boards.
Thinking you won't have to study
Online courses offer students and employees a very flexible, convenient way of acquiring new skills and knowledge. But participating in eLearning can actually require extra levels of self-motivation, discipline and time management.
Just like in traditional teacher-led learning environments, problems will soon arise if you don't put in the proper time and effort. Some people find themselves a bit lost in online learning environments, without having a teacher or instructor in the same room to constantly look over their shoulder or urge them on. If this happens, it's important to overcome this challenge, as you don't want to slip further and further behind.
Read through our previous article on knowing how to study effectively for your online course. This will really help you maximize your eLearning experience and results, with helpful advice on:
Setting up your study space
Having a reliable internet connection
Establishing your online learning goals
Developing a study revision technique
Getting involved in online discussions
Not engaging with the course content
As with any kind of learning materials, staff or students will fail to engage with an online course if its content doesn't apply to the real world. In classrooms, universities and employee training rooms alike, it's natural to want to know that you can apply your new skills and knowledge to real life situations and work environments.
If you enrol in an eLearning course, but are unable to see any value or benefit, that is definitely going to be a problem – especially if the course is compulsory for your job. To combat this, look for courses that use scenario-based training and offer real-world benefits.
These eLearning course are designed to place learners in the real world, rather than relying on predominantly text-based learning. Using eLearning scenarios makes training far more interactive, engaging and effective for learners. If you aren't able to choose the training courses you participate in, do some research into scenario-based courses online, then have a chat with your manager or employer about the benefits these courses could bring to you as an employee.
Thinking your tech skills aren't good enough
The next problem you might run up against in eLearning is thinking that your tech skills aren't good enough. Unfortunately, many people, particularly older generations, miss out on the world of online learning because they're intimidated by technology.
If this is you, or someone close to you, you can overcome this challenge. eLearning professionals and online course creators must design materials in a way that's accessible to all people – not just the ones who are tech savvy!
A well-designed eLearning course will be easy to navigate, able to be used on a wide range of devices (including mobile) and will feel intuitive to the learner. Don't let fear of technology stop you from taking advantage of all the knowledge out there – online courses can really help advance your career. What's more, as you change your mindset towards technology and overcome challenges, you'll become a more resilient and effective learner.
Not having support from trainers or teachers
On that note, it can also be a problem when learners aren't aware of the support available to them – for tech support and learning assistance in general. Unfortunately, it's a common misconception that online courses offer no support to employees or students.
Because in fact, one of the best things about eLearning is that you can work at your own pace, from anywhere in the world, while still being able to tap into the experience and skills of your trainer and fellow learners. In the same way that we suggested making sure you have the right tools to collaborate and connect online, make sure you're aware of the support channels available to you.
Most eLearning courses will have a comprehensive FAQs section, an instant messaging tool, discussion boards and support staff you can email or chat with online. Don't be afraid to reach out to your trainers and instructors – that's what they're there for!
Hopefully this has put your mind at ease, when it comes to common eLearning problems. Remember, all training and teaching methods will have their pros and cons. What's important is that you're able to identify the challenges and are willing to overcome them.